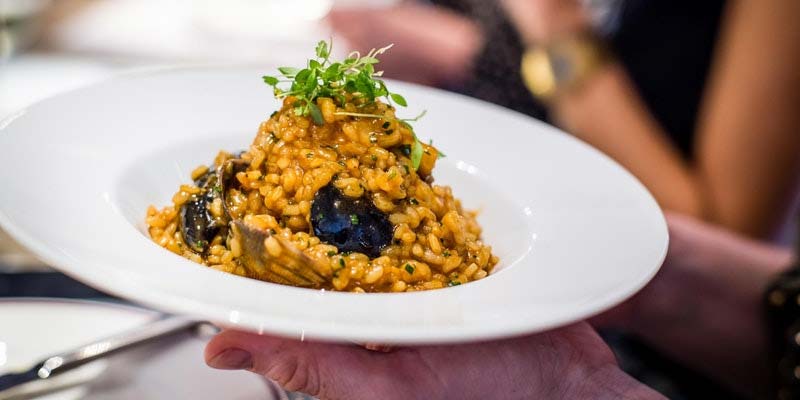 We do love Barrafina - but we're not great fans of queuing/waiting for tables. So if you've wanted to try the restaurant but haven't had the time/patience, then their new monthly bookable Friday lunches - held in the Adelaide Street private dining room - might be just what you need.
On the first Friday of every month, they'll be running special lunch events, Arroz Friday - where they'll be serving Arroz Meloso de Marisco, which they describe as "a rich and smoky rice dish, made with a daily catch of seafood, usually clams, mussels and langoustines". The whole menu is by Executive Head Chef, Angel Zapata Martin and includes para picar of Pan con tomate, Pimientos de Padrón and a green salad, tea or coffee, turron and a glass of wine or beer. Arroz Friday will be £35 a head. You can book that here.
And on top of that - they'll also have a bookable Easter feast on 21 March, which includes "Braised Balaeriac milk-fed Lamb" and "Barrafina tortilla stuffed with butifarra d'ou (a Catalonian sausage that is made from pork belly, pork shoulder and jowl, eaten from Carnival until Easter)". You can book tickets for that here at £85 a head.
When: Arroz Friday is on 2 March 2018 and the first Friday of every month.
Where: 10 Adelaide St, London WC2N 4HZ
Find out more: Visit the Barrafina website.
Subscribe to hear the latest from Hot Dinners