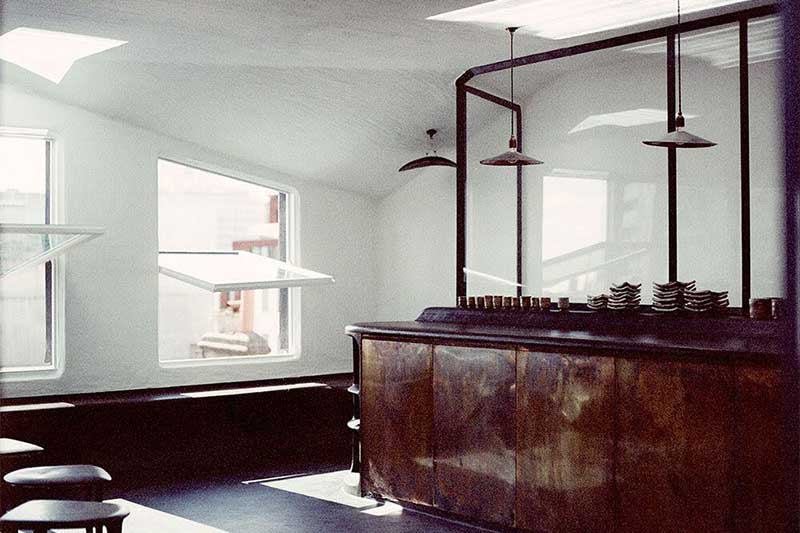 Updated 18/6/18 with images and summer lunch details
What: Mãos
In a nutshell: Next level supperclub
Summing it all up: Nuno Mendes' next project will be an intimate restaurant seating diners around one table in a space in Shoreditch.
The low-down
As one door closes another opens. This couldn't be more true for Nuno Mendes, who last week announced that he was moving Taberna do Mercado out of its premises and into The Kitchens space at Old Spitalfields Market.
But now he's just announced a brand new project. Posting on Instagram today, Nuno said; "I am delighted to announce my new project: Mãos, a kitchen, table and wine room, will open April 3rd at Blue Mountain School.
"An idea conceived with my good friend James Brown, Mãos has been two years in the making. It is an intimate space to create. Culinary freedom, exploration and shared experience."
If you're wondering what that actually means in practice, it's very similar to the Loft Project which Nuno first set up when he was working at Viajante in Bethnal Green. So there's one table, seating 16 people. Prices will be £150 per person. And the name? That's hands in Portuguese.
Dishes could be anything from smoked Kobe beef with sweet peas and ramsons to wild turbot with seaweed sofrito & magnolia leaf, and a Mushroom & kombu chawanmushi.
Tickets are going like Portugese custard tarts, but for the month of July they're swapping out dinners for a late lunch sitting where you arrive at 3pm and finish off with drinks up on the rooftop. Sounds heavenly
More about Maos
Where is it? 41 Redchurch St, London E2 7DJB
When does it open? 3 April 2018
How to book: book online at https://maos.dinesuperb.com
Find out more: Follow Nuno on Instagram @nunoviajante
Subscribe to be the first to get the news from Hot Dinners