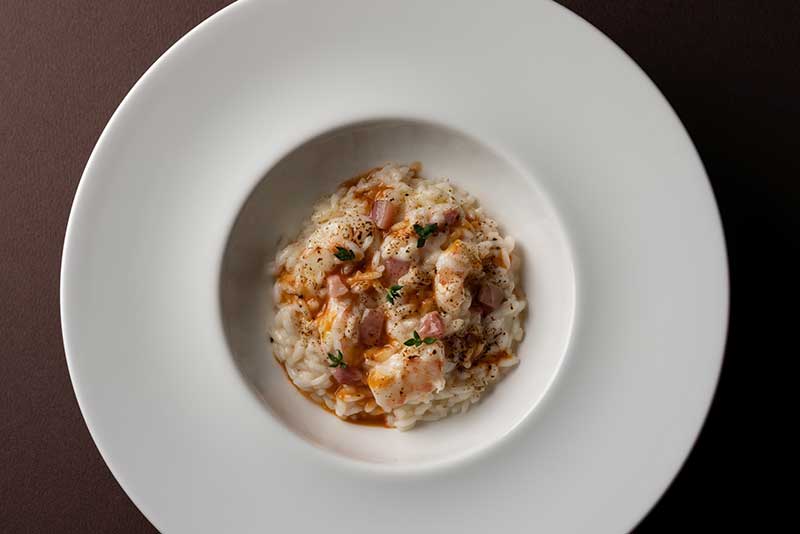 If you don't have the budget or enough days holiday to take to do a gastro tour of Italy this year, an upcoming event at Selfridges will do the job instead.
The newly-opened rooftop restaurant Alto by San Carlo is throwing one heck of a dinner in June where the chefs from five top Italian restaurants are popping up for just one night. All in all, there'll be seven Michelin-stars at the restaurant that night who have been gathered together by the Italian consortium Identità Golose.
Heading to London are:
Alessandro Negrini and Fabio Pisani, Il Luogo di Aimo e Nadia, Milan – 2 Michelin stars
Annie Féolde and Alessandro Della Tommasina, Enoteca Pinchiorri, Florence – 3 Michelin stars
Cristina Bowerman, Glass Hostaria, Rome – 1 Michelin star
Alfonso Caputo, La Taverna del Capitano in Massa Lubrense, Naples – 1 Michelin star
Corrado Assenza, Caffè Sicilia in Noto, Siracusa – latest star of Netflix's Chef's Table
And the menu sounds suitably wonderful - there's risotto with mazzancolle prawns, veal nervetti & liquorice powder; rigatoni stuffed with artichokes alla romana, vignarola, bottarga & anchovy caviar and also snapper in lemon leaves & smoked provola with toasted raisins and double fiordilatte cream with Bronte pistachios.
More about Viaggio in Italia Michelin Star Chef Dinner
Where is it? Alto, top floor at Selfridges
When? 27 June 2018
How much: £160 - includes a welcome drink with canapés, a 5-course tasting menu paired with Italian wines and beers, tea/coffee and chocolate truffles
How to book: Book online
Find out more: Visit their website or follow them on Twitter @alto_selfridges
Subscribe to be the first to get the news from Hot Dinners