The Weekly Edit
From a new champagne bar in Primrose Hill to an all veggie menu in Islington, we bring you all the news that was fit to print (but we just didn't get around to covering elsewhere this week)...
Drink fizz, even when the sun's not shining
While the weather is still a bit iffy, the new mezzanine lounge at La Ferme which has just opened in Primrose Hill hedges its bets with a conservatory roof, so you can see the sunshine, but not get thrashed by the April showers. And while you're doing it, you can sip a glass of Champagne Deutz who are sponsoring the lounge.
Pre or post-hangover feasting
The new weekend drunken noodle menu at Farang in Highbury sounds just the ticket whether you're on your way to getting sozzled or in need of next day revival. The feasting menu starts at £25 for tables of two and over and there's also a "Delirious" option with bottomless Prosecco for £45. Dish we most want to try? The 'Drunken Noodles' themselves – Tea smoked duck breast stir fried with pak choi, sweet basil and wild ginger.
Gadgets for foodie geeks
Tool Shed @ W2 has just opened in Connaught Village, selling "everything from sous vide cookers, to food dehydrators, blow torches and kitchen knives." Best of all, if you want a bit of expert help in how to use your new tool, they'll be putting on monthly demos/masterclasses with guest chefs.
Every Monday is meat-free...
They may have a titchy kitchen, but Oldroyd in Islington are devoting it, every Monday from now on, to vegan and veggie dishes for both lunch and dinner services. Dishes, which start at just a fiver, include Beetroot tart fine with whipped goat's curd and hazelnut praline and Truffled egg yolk ravioli with Jerusalem artichoke veloute.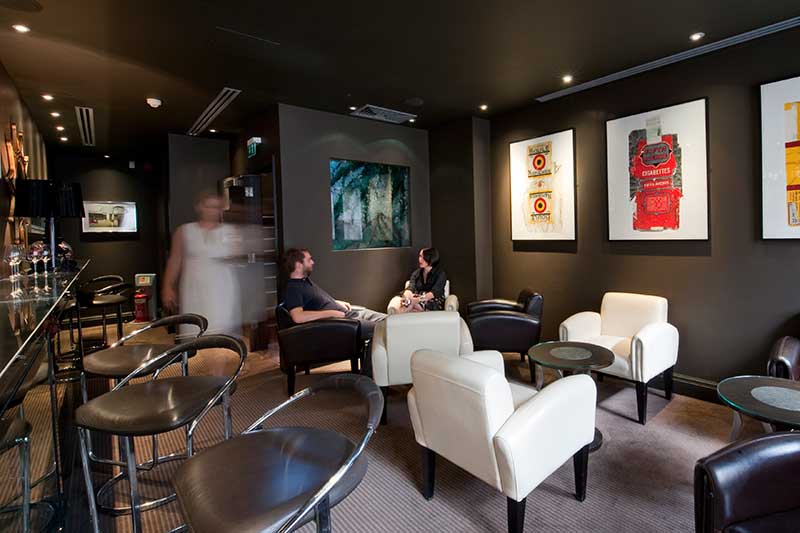 Good things come in small packages
Over in Fitzrovia, Pied a Terre has given its old first-floor Hideaway Bar a completely new look - and name. The Petite Chambre is now a cocktail bar and the canapes, courtesy of Head Chef Asimakis, sound top tier - Smoked paprika tapioca crisp with piquillo pepper puree and Egg Kayianna with feta cheese mousse and black olives among them.
But we want ALL the dumplings
XU has just launched a lunchtime dumpling menu featuring a variety of amazing sounding veggie and non-veggie treats - we'll leave it to you to guess which of the Blood Wonton in Fermented Beetroot Broth or Sweet Potato Taro Dumpling in Kow Choi Oil is which.