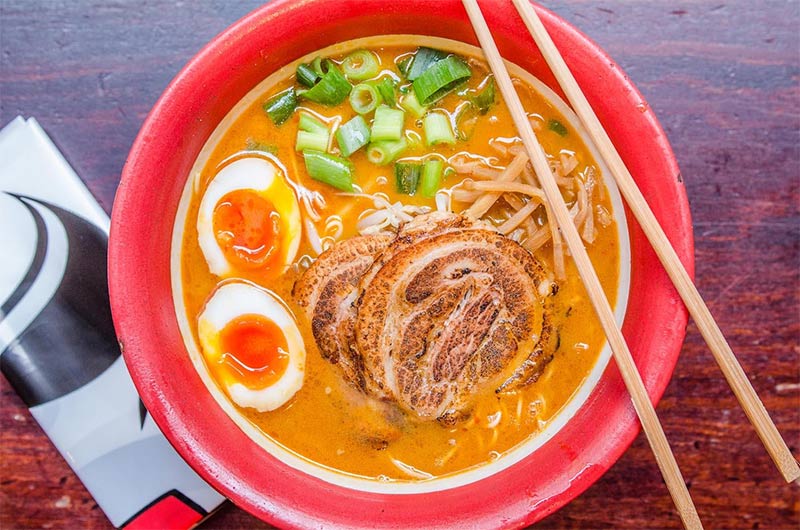 What: Bone Daddies Victoria
In a nutshell: The ramen restaurant comes to Nova
Summing it all up: Ramen comes to Victoria's Nova in the shape of Bone Daddies. Expect all the favourites as well as a katsu curry section and new maki rolls.
The low-down
Victoria's Nova isn't quite finished opening new places just yet. The latest to join is the newest Bone Daddies, bringing their much-loved ramen to the area.
All the usual ramen will be on the menu here. So that includes the T22 ramen (pulled chicken, cock scratchings, onion, bamboo, nori, shiitake mushrooms & Clarence Court egg), the classic Tonkotsu with 20-hour pork bone broth (£11.20) and the vegetarian Tantanmen ramen (£10.80) that's made with kara-age tofu and bok choy.
And that's not all - as there's something new for this branch, a katsu curry section and maki rolls too. Those rolls will include the Spicy Tuna Roll and Softshell Crab Roll, which will be exclusive to Victoria.
And as for the space, it's one of the larger Bone Daddies, with space for 90 (and more outside when it gets warmer).
More about Bone Daddies Victoria
Where is it? Nova, 9 Sir Simon Milton Square, London SW1E 5DJ
When does it open? 16 January 2018
Soft launch details: 50% off food until 31 January when you ask for the bill and say 'GoRamen'
Find out more: Visit their website or follow them on Twitter @BoneDaddiesLDN.