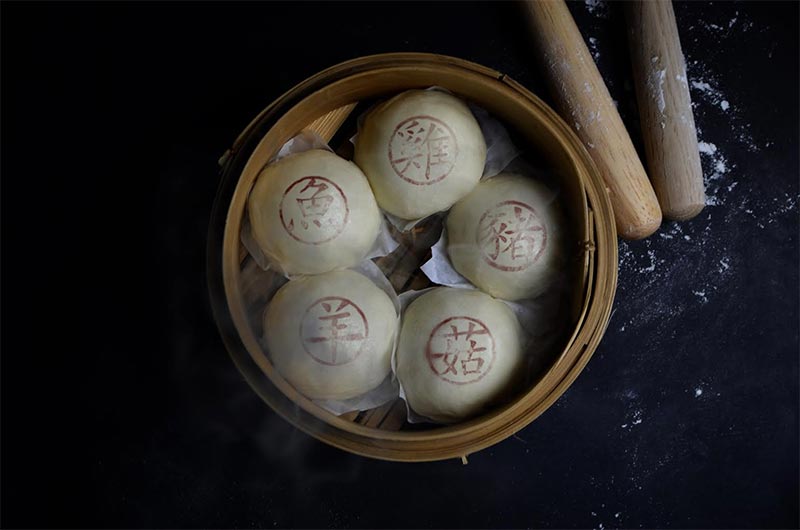 Updated with opening date
Soho's Greek Street, already so rich with options, is to set to be the home of another tempting eatery, this time in the form of steamed buns and pickle cafe Bun House. Hot on the heels of the wave of steamed bun openings in London, the new takeaway street diner will be providing traditional, Canton-style bao with Chinese pickles made in house, plus sides like their prickly cucumber-style salad.
They'll also be serving their homemade 'House Fries', though we should add that fried potatoes these most definitely are not. Rather, the 'fries' are made from deep-fried duck tongues, though Bun House insist the side will make a believer of even the most sceptical eater.
Onto the bao. They'll be the classic char siu with sticky barbeque pork belly, plus bao options that include lamb, chicken, fish and vegetables. They'll be priced individually, starting from a very reasonable £2 and up, and there'll also be the option of some sweet dessert buns to round things of. You'll be able to wash it down with one of their Chinese soft drinks, or a craft beer from Hong kong.
If you're keen to sample Bun House's goods, bear in mind it may be tricky to get a seat, as there's only 10 or so covers. These should clear quickly, as Bun House emphasises their focus on 'quick eating', rather than a long leisurely lunch, but it's likely takeaway will be your best bet, so grab a box, and head to nearby Soho Square for a perch.
On top of all that - or rather below it - they have the Tea Room downstairs. This will be a speakeasy-style Chinese drinking den with a late licence up to 3am. So that'll be a spot to consider if you fancy a late-night cocktail in Soho. 
Bun House will open in 27 March at 23-24 Greek St, Soho, London W1D 4DZ. Follow Bun House on Twitter @8unhouse.