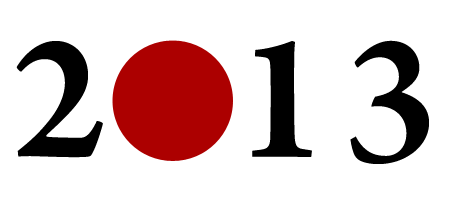 Looking back at 2012 it's now pretty easy to spot the food trends (see our 2012 awards for the best of the best) but right now, what we really want to know is what delights 2013 will hold for the London restaurant scene?
Hot Dinners asked some of London's most influential food folk to tell us what they think we'll all be eating and drinking a lot more of over the next 12 months – not to mention what we might see a whole lot less of.
Fay Maschler
Restaurant critic for the Evening Standard (@jadedpalette)
The definition of what is a restaurant will continue to unspool as more chefs initiate 'residencies' and cook and provide according to their own whims not necessarily those of the customers.
The small plate scam will be blown open.
Cured, brined, pickled, fermented ingredients will turn up on menus weaving their gastronomic good spells and undermining the notion that 'fresh' is always best.
Coconut oil with its various health benefits will be the new extra virgin olive oil.
A mild backlash against unhealthy fat-drenched food and also the sheer cost of first-class protein - Fay Maschler
Customised marshmallows, doughnuts and éclairs will usurp macaroons and cupcakes.
A mild backlash against unhealthy fat-drenched food and also the sheer cost of first-class protein will be seen in the wider use of seeds and grains like millets, quinoa, amaranth, buckwheat and barley. Someone might even open a macrobiotic restaurant.
Baby boomers, the reliable source of disposable income, are of an age where they want comfort and mellow atmosphere. Canny restaurateurs will respond.
More microbreweries will open and their products feature increasingly strongly on drinks lists.
If Islington, once a deadbeat area for restaurants, can change and improve then maybe the same could happen to Clapham. Doubtful but possible.
Mark Hix
Restaurateur - Hix, Tramshed (@hixrestaurants)
It's always difficult to predict what the next trend will be - in many ways I feel most trends have been exhausted in recent years.
I think the growth in South American food will probably continue following the opening of restaurants like Lima and Ceviche this year. There are also pockets of London that people will now travel to eat - for example, Nick Jones has an audience in Kentish Town with Chicken Shop which a year ago might have been unexpected.
(Balthazar and Shake Shack) will absolutely cement Covent Garden's resurgence as a credible central London neighbourhood after years in tourist doldrums - Russell Norman


Russell Norman
Restaurateur - Polpo, Spuntino, Mishkin's (@ape451)
I don't really know what to expect in 2013 - I try not to think about trends or predict 'the next big thing' - but I do know that the first half of the year will be dominated by two NY imports: Keith McNally's Balthazar in February and Danny Meyer's Shake Shake shortly afterwards. Both restaurants are opening in very large spaces in Covent Garden and will cause quite a stir. They will absolutely cement Covent Garden's resurgence as a credible central London neighbourhood after years in tourist doldrums.
Mike Palmer
Mike works as a Brand Concept Consultant (and was recently involved in both John Salt and Flatiron openings). He also writes the rather brilliant lostincatering.com blog. (@lostincatering)
Front of House kitchens - We were never cool with chefs' tables, right? Sure we want to hang out with the chefs and, as it turns out, they're getting fed up with spending 17 hour shifts in a room with no natural light. Increasingly, we're seeing the line between kitchen and front-of-house blur with chefs working out front and interacting with guests. Cool examples include Revel in Fremont, where the talent work on a huge table alongside diners and Sitka and Spruce in Seattle. Check out Chicken Shop in Kentish Town which has a similar dynamic albeit slightly more distant and Pollen Street Social where the dessert chefs are out front working at the bar.
More smoking - You just know that one day somebody is going to discover that heavily smoked food is seriously bad for our health. Until then, let's chow down as the Pitt Cue inspired revolution continues apace. However, it's evident that there's not actually that much choice out there... yet.
Udon and Ramen done right are still pretty rare round these parts, but times they are a changin' - Mike Palmer
Noodles. Udon and Ramen done right are still pretty rare round these parts, but times they are a changin'. We've seen a number of smaller entrants following Koya (Soho) into the marketplace in Central London and there are loads more on the way. Most recently Tonkotsu, Bone Daddies and Shoryu Ramen were all well received. Keep your eyes out for non-traditional, lower-carb variants such as spaghetti squash noodles.
Thai - Real Thai food is about to break out. As with many heavily stereotyped national cuisines, the way through is regionalisation because it gives permission to bypass the obvious. And it's started. In the US Andy Ricker's Pok Pok woke everyone up. Hill country cooking brought back to Oregon by a visionary operator and it spread locally. Here, things are beginning with the help of David Thompson and Alan Yau at the recently opened Naamyaa. It's their interpretation of a modern Bangkok café, and they're rarely off message. The likelihood is that change will come in the shape of Asian gastropubs, because we're working on a game-changer. Sounds horrific – but it's not. Check out Pubbelly, PingPDX, Good Girl Dinette to get a flavour.
Ewan Ventners
CEO – Fortnum & Mason (@ewanventers)
We'll see top end chefs continue to create formats which are more accessible - for example Mark Hix and Tramshed.
High end casual dining markets set to continue to grow as consumers demand better quality but better value. I imagine the lower end of the market will become harder for the trade to compete and make money and customers will become less engaged as quality deteriorates.
Afternoon tea at Fortnum's has been huge this year with sales over 40% up year on year. This is likely to continue as customers in the UK and from overseas seek to explore the ritual of afternoon tea and discover the wide varieties of tea available.
Spirit sales are on an upwards trend too. 2013 and 14 will be about learning to make cool cocktails at home to compliment the cooking revolution over the last few years.
Flavour is going to be the new word in food. Providence, local and organic as words to describe food will be superseded by the word flavour as a reminder to foodies and cooks alike that the food we buy must have flavour above all else!
Scott Collins
Co-owner of MEATliquor, Wishbone (@thepubgeek)

My prediction for 2013 is that more big money players will be opening places that 'pay homage' to operations already opened by inventive independent operators
Maureen Mills
Director/Owner of Network London PR (@madamefoiegras)
Vegetables will have more prominence on menus (this is Bruno Loubet's plan for his next restaurant). It is indeed the way we/I want to eat now - a teensy bit less protein, but not just a mound of spinach or broccoli - we want veg with creativity and thought. I will never be a vegetarian but am so happy for the lean towards veg. And, more and more top chefs are doing vegetarian tasting menus (Phil Howard, Brett Graham, Alyn Williams, Sketch in Lecture Room, Simon Rogan, etc - and some even do vegan ones).
Fatigue over non-booking restaurants and queues to eat. Who has the time/inclination? - Maureen Mills
Fatigue over non-booking restaurants and queues to eat. Who has the time/inclination? I have done a mini-survey among a dozen or so of friends and foodies and the verdict is NO (and even many of the places that have a no-booking policy are reverting to reservations).
Is fine dining over? Reports of quiet dining rooms in fancy places continue every week - Alain Ducasse at The Dorchester, even Hibiscus and Marcus Wareing are quieter than a year ago - and who has time for the 3 hour lunch? (Sad but true). Bistros and brasseries and cafes are 2013... it's more about the company and the fun of the environment. Goodbye to 'temples of gastronomy' - no more whispering, tug-of-the-forelock formal service and over-the-top menu presentation. I want restaurants to be more FUN in 2013.
Will Beckett
Co-owner of Hawksmoor (@hawksmoorlondon)
If 2012 seems to have been about burgers and chicken I think pork might well be the next big thing – it's one of those things that can be done SO much better than it is in many places, and that's usually a good sign for a trend!
I think we might start seeing a few 'losers' in London rather than the constant stream of 'winners' that we've had for the past few years. London seems a bit saturated at the moment in a few areas (steak is one of them!)
I'd love to see bars get a bit more fun. There seems to be a choice between quality or fun and that seems to be a false choice to me.
Marina O'Loughlin
Restaurant critic for The Guardian (@marinaoloughlin)
We'll also see a lot of popcorn. And crisped chicken/duck skins. And more 'designer' pizza (sourdough, slow-proved etc). The new flash-trash food - Marina O'Loughlin
I reckon sour notes are going to be huge, as an antidote to and foil for all the big fatty flavours are so now. So there will be more in-house made pickling, e.g. Caravan and Pitt Cue. Yoghurts and acidulated milks at Kitchen Table and John Salt. Pickled cherries at Elliot's etc etc. Even sour beers like the frankly bizarre Brodies London sour.
We'll also see a lot of popcorn. And crisped chicken/duck skins. And more 'designer' pizza (sourdough, slow-proved etc). The new flash-trash food.
Plus we'll see more butch things that beardy boys like to do: in-house butchery, smokers, home-made charcuterie (see Lardo etc).
Christine Hayes
Editor, Olive magazine (@olivehayes)
I think service is going to get better. As our choice of restaurants increases, we expect to return only to places where we receive the kind of friendly, knowledgeable service you get at 2850 and Alyn Williams.
I also think that Blueprint Cafe is going to get lots of attention – new chef Mark Jarvis is doing good things there: classical cooking in a very British environment but with a few Scandi touches that he may have picked up when he worked with Aggi Sverinsson at Texture.
And I imagine there will be more and more chef collaborations – established chefs inviting the new guard into their restaurants as a way of increasing the audience for both.
Jonathan Downey
Founder and director of The Rushmore Group - Milk & Honey, Redhook (@downeyjd)
Cheerio Vodka - Gin is it and will continue to be during 2013 thanks to all the great new gins (eg Williams) fighting for back bar space. 2011 was the first year in 15 that gin sales outstripped vodka sales in The Rushmore Group. The gap has widened in 2012 and will continue to in 2013. Hola Mescal - Single village Mescal is going to grow and GROW. Wahaca Mezcaleria, Dalston Mezcal Cantini and Quiquiriqui seem to be the first three leading this but there'll be more I'm sure.
A Proper Bar - Someone is going to open a really great place to go and have a beer and a shot with music and your mates. A bar that's all about the vibe and not about the fucking bartender and his fucking veloceraptor (or whatever they call it..). Somewhere like Mojo in Manchester but in east London. Maybe I should do it. Nobody else seems to want to.
Someone is going to open a really good, easy eating pizza place for grown-ups with good beers and wines and a nice easy vibe - Jonathan Downey
Grown up pizza - Someone is going to open a really good, easy eating pizza place for grown-ups with good beers and wines and a nice easy vibe. A place like Ladro in Melbourne which I really like. A place you can eat a little and drink a lot or eat a lot and drink a little. Have good food and good fun for not much money. 'Pitt Cue Pizza' (only bigger). Maybe I should do it. Maybe I already am.
And I hope next year sees an end to two current Twitter trends:
Hypesteria – Saying places are 'amazing' and 'the best', 'the greatest' when they're not. Restaurants can never live up to such hype. Any restaurant RT'ing hypesteria about themselves deserve to disappoint though.
The expectation of the Ultimate Experience - This is closely linked to hypesteria and people going out expecting to have THE MOST AMAZING TIME OF THEIR ENTIRE LIVES eating a burger. Chill a bit. Restaurant owners can't possibly match that level of expectation every single day at every single table. Not even Corbin & King. If things aren't going right, learn how to help make them better so you don't have a terrible time of it. This is also a symptom of event dining and people eating out as a special occasion or event rather than as an everyday thing.
Hot Dinners
So what about us? How do we see the city's restaurant scene moving this year?
Well, if we were betting folk we'd put money on it moving inexorably away from starched linen as Londoners continue dining out much more frequently. But anyone who thinks that a casual vibe can mean an equally relaxed front of house is in for a serious wake-up call. It may be a case of "recession – what recession" as far as new openings go, but we still want looking after when we go out. Whether that comes in the form of a chatty sommelier offering the chance to try before you buy or simply not keeping diners waiting for the bill, Londoners will start voting with their feet if the service isn't up to scratch.
Elsewhere, the trend for dirty/trash food will certainly continue to be hugely popular and spread away from central London (already seen with Chicken Shop in Kentish Town and Wishbone in Brixton). But we also expect a reaction to this, with many chefs looking to drag the focus away from burgers as they attempt to nudge us towards a slightly healthier diet.
Ben Spalding's oh-so-brief tenure at Islington's John Salt showed how you could show an old pub new tricks – so we're looking forward to more inventive bar food this year – to go with all the great cocktails and craft beers.
And finally - we'll bet on a big name chef finally opening at Claridges, taking over from Gordon. We hear there are plenty of key names in the running, but whoever comes top will have one of the biggest openings of the year.
See also:
Coming soon - London restaurants opening in 2013
Best of the year - the Hot Dinners awards