The San Pellegrino World's 50 Best Restaurant list is the restaurant world's nearest equivalent to the Oscars. Every year hundreds of restaurant experts - all 'well-travelled restaurant commentators, chefs or restaurateurs' vote for their favourite restaurants.
Here are 2016's Top 10 restaurants - with some explanation as to why they're considered to be at the top of their game. as well as the rest of the top 50 and the notable British entries. And we round up more about the big winners of the night in here.  
Where in the world? Modena, Italy
What's so great about it? Chef Massimo Bottura's playful approach to food often begins with childhood memories. His family's favourite dish of eggs and prosciutto is transformed into a single faultless disc of tortelloni filled with prosciutto. Another key dish here is the five ages and textures of Parmesan and then there's his take on the Magnum - a fois gras parfait lolly on a stick covered with hazlenuts. This restaurant is never stuffy and always great fun. Reservations open three months in advance.
For more info: Osteria Francescana website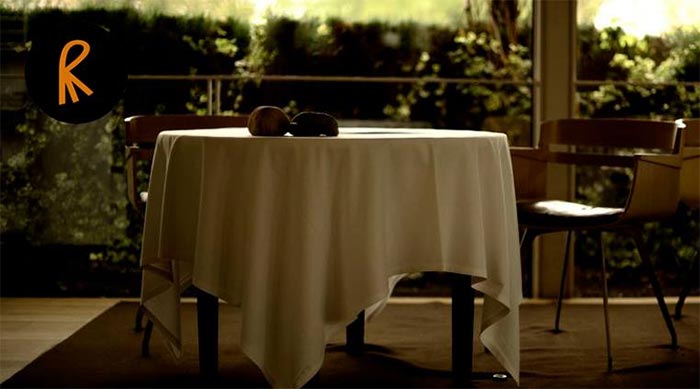 No. 2: El Celler de Can Roca
Where in the world? Girona, Spain
What's so great about it? Run by a trio of brothers, head chef Joan Roca, maitre d' and head sommelier Josep and pastry chef Jordi, El Celler de Can Roca is a restaurant with its own lab, which has helped it come up with concepts such as perfume cooking. "The genius of Can Roca is serving food that is astonishingly inventive yet still feels Catalan," says UK food blogger Chris Pople. Yep, it's pretty bloody hard to get  table here, but if you are wanting to have a go, tables are released at midnight CET [Central European Time] on the first day of evey month.
For more info: El Celler de Can Roca website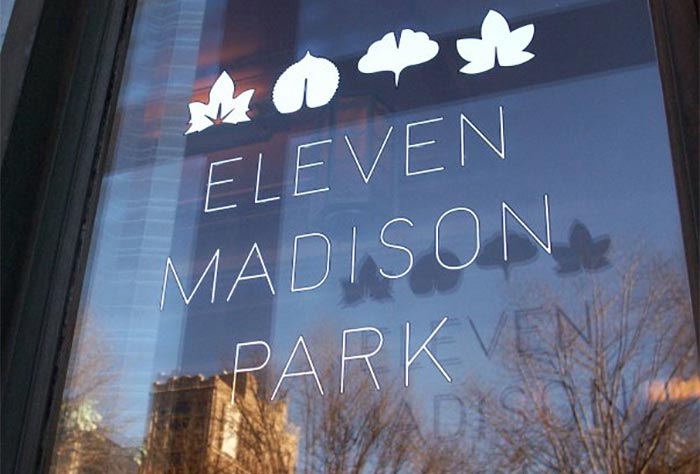 Where in the world? Manhattan, New York, USA
What's so great about it?Chef Daniel Humm and GM Will Guidara continue to innovate - maître d' Justin Roller hit the headlines last year when his practice of Googling diners ahead of their meal was revealed in a story in New York magazine. EMP's cosseting but informal approach to service is where it's at. It will cost you though. The tasting menu is now a cool $295. Hot Dinners' set lunch there was a highlight of a previous trip to New York.
For more info: Eleven Madison Park website
Where in the world? Lima, Peru
What's so great about it? Chef Virgilio Martinez - who also owns Lima in London - is all about discovering and championing local ingredients, whether from the lower Andes or the coastline of Peru. Each dish on the menu features the altitude its key ingredient can be found. How about Valley of the Trees, featuring carob, avocado and cactus from 230m? For the past two years Central has also taken the top slot in the Latin America's 50 Best Restaurant list.
For more info: Central website
Where in the world? Copenhagen, Denmark
What makes it the best? Chef René Redzepi's restaurant on the waterfront in Copenhagen topped the list for three years running before El Celler de Can Roca first ousted them in 2013. People love it for a whole raft of reasons, from the genuinely thrilling food of ultra seasonality and locality to the personal touches which means chefs serve the dishes they've worked on to you personally. It's been a year with a difference for Redzepi - the whole restaurant decamped to Australia for ten weeks - and Redzepi announced that the restaurant in its current form will close at the end of 2016, to reopen at some point in 2017 in a new building in Christiania.
For more info: Noma website
Where in the world? Menton, France
What's so great about it?This two Michelin-starred restaurant in Menton, France is run by Mauro Colagreco who hails originally from Argentina. The restuarant itself couldn't be in a prettier position, hugging the hill and looking out over the Riviera. The restaurant has an extensive vegetable garden where Maura grows produce from South America as well as fruit native to the area here.
For more info: Mirazur website
Where in the world? San Sebastián, Spain
What's so great about it? You've got to want to try the cuisine of any chef who's so into his food he's willing to spend two years of his life studying the chemistry of coagulation in order to produce the perfect poached egg. Mugaritz was opened by chef Andoni Aduriz in 1998, and caused quite a stir when it leapt into the no 10 position in the World's 50 Best Restaurants list in 2006. We tried his food when Andoni made a trip to the UK, including the famed edible stones.
For more info: Mugaritz website
Where in the world? Tokyo, Japan
What's so great about it? Having trained under the likes of Paul Bocuse and Joel Robuchon it's fair to say that chef Yoshihiro Narisawa hasn't taken the traditional path of a celebrated Japanese chef. "Guests should fall under a spell" he declares in his mission statement, "They should not only be eating a meal, they should absorb life itself." So when you visit, you're signing up for a 10 course tasting menu that should pretty much rock your world. Dinner is currently a shade under £200. They take bookings two months in advance.
For more info: Narisawa website
Where in the world? Vienna, Austria
What's so great about it? Unusually for somewhere on the list you can actually go a carte at this Viennese restaurant, although most folk will opt for the tasting menu (currently 132 euros for 6 courses and 142 euros for 7). Expect to find such challenging combinations as Calf´s Brain with Medlar, Mustard Pickle & Chupetinho on that menu by chef Heinz Reitbauer. The good news is that it's relatively bookable - we were able to find a midweek lunch next month without too much bother. 
For more info: Steirereck website
Where in the world? Atxondo, Spain
What's so great about it? A new entry into the top 10, located between Bilbao and Spanish food mecca San Sebastian, this is wood-fired barbecue like you've never had it before. Its chef Victor Arguinzoniz is a local and his kitchen is all built by himself. Victor has his own buffalo grazing nearby and serves up produce from his garden too. It'll knock you back 135 Euros for dinner here.
For more info: Asador Extebarri website
World's 50 best restaurants 2016: 11 - 50
11: DOM, Sao Paolo
12: Quintonil, Mexico
13: Lima, Peru
14: The Ledbury - London
15: Alinea, Chicago
16: Azurmendi - Spain
17: Piazza Duomo - Alba, Italy
18: White Rabbit - Moscow
19: L'Arpege, Paris
20: Amber, Hong Kong
21: Arzak - San Sebastián, Spain
22: Test Kitchen - Cape Town
23: Gaggan, Bangkok, Thailand
24: Le Bernadin, New York
25: Pujol - Mexico City, Mexico
27: Saison, SF
28: Geranium, Copenhagen
29: Tickets, Barcelona, Spain
30: Astrid Y Gaston, Lima, Peru
31: RyuGin, Tokyo, Japan
32: Restaurant Andre, Singapore
33: Attica, Melbourne, Australia
34: Tim Raue, Berlin
35: Bergisch Gladbach, Germany
36: Borago, Santiago, Chile
37: Nahm, Bankok, Thailand
38: De Librije, Netherlands
39: Le Calandre - Rubano, Italy
40: Relae, Copenhagen
41: Faviken, Sweden
42: Ultraviolet, Shanghai
43: Biko, Polanco, Mexico
44: Estela - New York, USA
46: Combal Zero, Rivoli Italy
47: Schloss Schauenstein - Switzerland (down 5)
48: Blue Hill Farm - New York, USA
49: Quique Dacosta - Denia, Spain
50: Septime, Paris, France
Notable UK entries in the top 51 - 100 are in bold below:
51: Maní, São Paulo, Brazil

52: Per Se, New York, USA

53: Hof Van Cleve, Kruishoutem, Belgium

54: The Jane, Antwerp, Belgium NEW ENTRY

55:

Nerua

, Bilbao, Spain

56:

Mikla

, Istanbul, Turkey

57: L'Astrance, Paris, France

58: Alain Ducasse au Plaza Athénée, Paris, France

59: Martín Berasategui, Lasarte-Oria, Spain

60:  Hedone, London, UK (no change)

61: Maaemo, Oslo, Norway

62: La Grenouillère, La Madelaine Sous Montreuil, France RE-ENTRY

63: Aqua, Wolfsburg, Germany

64:

Lasai

, Rio de Janeiro, Brazil NEW ENTRY

65=: Brae, Birregurra, Australia

67: The Restaurant at Meadowood, St. Helena, USA

68: Tegui, Buenos Aires, Argentina

69: Epicure, Paris, France NEW ENTRY

70: Burnt Ends, Singapore, Singapore NEW ENTRY

71: Daniel, New York, USA

72: Pavillon Ledoyen, Paris,France NEW ENTRY

73: Hertog Jan, Bruges, Belgium

74: Le Chateaubriand, Paris, France

75: Twins, Moscow, Russia NEW ENTRY

76: La Colombe, Cape Town, South Africa RE-ENTRY

77: Den, Tokyo, Japan NEW ENTRY

78: Belcanto, Lisbon, Portugal

79: Diverxo, Madrid, Spain

80: L'Atelier Saint-Germain de Joël Robuchon Paris, Paris, France

81: Chef's Table at Brooklyn Fare, New York, USA NEW ENTRY

82: Hajime, Osaka, Japan

83: Manresa, Los Gatos, USA

84: Reale, Castel Di Sangro, Italy NEW ENTRY

85: The French Laundry, Yountville, USA

86: 8 1/2 Otto e Mezzo Bombana, Hong Kong, China

87: Indian Accent, New Delhi, India

88: Die Schwarzwaldstube, Baiersbronn, Germany RE-ENTRY

89=: Benu, San Francisco, USA NEW ENTRY

89=: Zuma, Dubai, UAE

91:  St John, London, UK (up 1)

92: Quintessence, Tokyo, Japan NEW ENTRY

93: Daniel Berlin, Skåne Tranås, Sweden NEW ENTRY

94: Bras, Laguiole, France

95: L'Effervescence, Tokyo, Japan

96: Cosme, New York, USA NEW ENTRY

97: Momofuku Ko, New York, USA

98: Quay, Sydney, Australia

99: La Petite Maison, Dubai, UAE RE-ENTRY

100: Chestnaya Kuhnya, Moscow, Russia NEW ENTRY
For more best restaurants, check out our own Top 40, London's Best Restaurants