With the summer behind us, September may be the busiest month for new London restaurant openings in 2021 yet. Here are some of the highlights.
42 North Audley Street, Mayfair, London W1K 6ZR
Bibi is the first solo restaurant from Chet Sharma, who was previously at Moor Hall and L'Enclume, and has backing from JKS, the people behind Gymkhana. The Indian restaurant has been inspired by both the chef's travels and by his grandmothers' (aka his his "bibis") cooking.
12 Broadway Market Mews, London E8 4TS
The latest Koya restaurant sees them heading east to Broadway Market. The udon noodles they're known for will be the main event and there will be new dishes. They'll also be introducing a new standing counter if you're more a noodles-in-a-hurry type.
57 Nunhead Ln, London SE15 3TR
Peckham - Kudu continue their slow but sure takeover of Peckham with their latest restaurant. This time, as the name suggests, it's all about South African braai, with open-fire cooking on the grill the main focus, with produce coming from their nearby allotment.
St James - The Savoy, Strand, London WC2R 0EZ
Not satisfied with just one restaurant at The Savoy, Gordon Ramsay is also taking over The River Restaurant in the iconic London hotel. It'll be getting a whole new design with a menu celebrating seafood - dishes include swordfish schnitzel and whole baked Cornish turbot.
More about The River Restaurant
Hackney - 337 Acton Mews, London E8 4EA
This is the second The Sea, The Sea, following the Chelsea original. Once again it's part fishmonger, part restaurant - but the restaurant part has had a major upgrade. Here in Hackney it's all about the chef's table surrounding an open kitchen, where chef Leo Carreira is once again in charge.
Leicester Square - Whitcomb Street, London WC2H 7DT
This is the brand new hotel that has taken the space that used to be the Odeon West End on Leicester Square (though a new cinema is also part of the building), There are several places to eat and drink - the main restaurant Whitcomb's, Champagne bar The Stage, new pub Joshua's Tavern and a rooftop izakaya lounge.
Stratford - 9 Endeavour Square, Stratford, London, E20 1JN
The latest opening from D&D sees them taking over a prime space in the Olympic Park in Stratford. It's all about Alpine dining - there will be lots of fondue and tartiflette - all in a striking new building (which will have a large roof terrace too).
The City - 80 Houndsditch, London EC3A 7AB
Another big hotel opening for London, Singaporean hotel group, Pan Pacific Hotels are opening a very luxe space in The City. There are several restaurants, including Straits Kitchen which is a mix of Singaporean and British cuisine as well as a brand new bar. It'll be adjoining the new Devonshire House which will be hosting a yet-to-be-announced destination restaurant designed by Tom Dixon.
Mayfair - 55 Curzon Street, Mayfair, London W1J 8PG
Mimi MeiFair is the latest restaurant from restaurateur Samyukta Nair, who is also behind Jamavar and Bombay Bustle. This takes up three floors of a Georgian townhouse, and will feature Chinese dishes from Hong Kong, Singapore and mainland China. The theme is about dining in the secret residence of an empress (named Empress MiMi, which means 'secret' in Mandarin).
St James - 3-5, Great Scotland Yard, London SW1A 2HN
Swedish Michelin-starred chef Niklas Ekstedt is opening his first London restaurant, taking over the main space at The Scotland Yard hotel. As with his previous restaurants, it's all about wood-fired cooking here, and he'll be bringing over his signature dish from Sweden - oyster flambadou.
More about Ekstedt at The Yard
Farringdon - 36-37 Greenhill Rents, Cowcross St, London EC1M 6BN
One of the most highly-anticipated restaurants of the autumn, this sees the return of Russell Norman (Polpo) to the London restaurant scene. Here, he'll be opening an all-day restaurant where it's all about Tuscan cuisine with dishes like lamb chops al cartoccio and pappardelle with wild boar..
Mayfair - 49 Maddox St, London W1S 2PQ
Manthan is the new restaurant from Rohit Ghai, the chef behind Kutir who's returning to Mayfair, where he first came to fame as the chef of both Gymkhana and Jamavar. The Indian restaurant will all be about "traditional flavours with a contemporary twist".
Finsbury Park - 52 St Thomas's Road, London N4 2QW
The is the new pub from Four Legs, who found fame with their residency just down the road at Islington's Compton Arms. The same approach to the menu will be on show here - seasonal and ever-changing - and they will, of course, have one of London's best cheeseburgers on offer.
322-324 Acton Mews, London E8 4EA
Part restaurant, part wine bar (and members' club), Planque is the new restaurant from Seb Myers, most recently seen wowing Londoners during his stint at P Franco. Here, it'll all be about modern French food matched with great wine.
3-8 Barrett St, London W1U 1AY
Taking over the old Carluccio's site on St Christopher's Place, this large new restaurant from the San Carlo team is going to be quite the draw for West End shoppers. We're promised lobster tagliolini and porchetta with myrtle on the menu - and the seafood counter will be an ideal place for meeting friends.
Also opening in September
The Avocado Show (Marylebone) - This Amsterdam import is ALL about avocados (which do look very pretty).
Bardo (St James) - A luxury Italian restaurant on Pall Mall
The Broadcaster (White City) - A bar and restaurant in White City from the same people behind The Lighterman.
Cave Cuvee (Bethnal Green) - The Top Cuvee team head east with a new shop and underground wine bar.
Colonel Saab (Holborn) - An Indian hotelier takes over. the Holborn Town Hall building.
Kasa & Kin (Soho) - The people behind Romulo Café launch a new Filipino cafe in Soho.
Mamma Pastrama (Soho) - From Jay Morjaria (JAE), this is all about creating the perfect pastrami, reuben sandwich and more...
The Water House Project (Hackney) - The Hackney residency moves into permanent lodgings.
Plus - the Autumn preview
This autumn sees a jolt of life returning to the London restaurant scene with over 50 restaurants due to open in the coming months. But...
Read more
All London's newly opening (and upcoming) restaurants...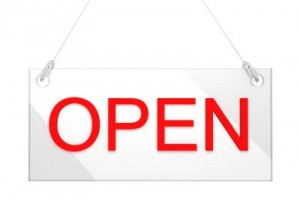 Find out all about the new London restaurants that have just opened...
Read more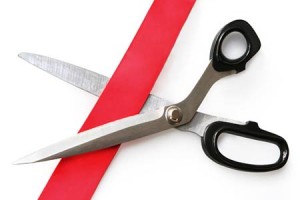 All the latest news on every upcoming London restaurant that's going to be opening in the capital. The only Coming Soon list you need.
Read more
Subscribe to hear the latest from Hot Dinners