Now we're firmly in autumn, there are many more new restaurants on the way to London. With so much opening, here's our pick of the key ones to look out for...
Nine Elms - 14 New Union Sq., Embassy Gardens SW11 7AX
Sven-Hanson Britt's Oxeye has been a long time coming - it's been in the planning for about a decade. But it should be well worth the wait with dishes like cornish yarg churros and hen of the woods glazed in jus gras on the menu. It's a one-course affair in the main restaurant but there will also be a bar, shop and even a gallery.
Queen's Park - Lonsdale Road, Queen's Park NW6 6RR
This is the new restaurant from the people behind Berber & Q and is something of a departure for them. As well as being on the opposite side of London from their original restaurant, this is more of a traditional all-day setting. The menu has influences from North Africa and the Eastern Mediterranean and the Middle Eastern flatbreads for lunch should be very popular indeed with the locals.
Shoreditch - 49-51 Curtain Rd, London EC2A 3PT
Manteca has moved around a bit - starting in Mayfair and then moving to Soho - but now they've found permanent digs in Shoreditch. There will remain a focus on open-fire cooking and nose-to-tail cooking, as well as the mix of Italian/British influences. Meat will be on show in their basement hanging room and the menu will be a mix of old favourites and brand new dishes like pig's head fritti.
St James - The Savoy, Strand, London WC2R 0EZ
Not satisfied with running the iconic Savoy Grill at The Savoy, Gordon Ramsay is also taking over the hotel's The River Restaurant. It'll be getting a whole new design with a menu celebrating seafood - dishes include swordfish schnitzel and soft shell crab burger. The chef comes from the Savoy Grill and Ramsay will be hoping this will be an equally successful hit for him at the hotel.
More about The River Restaurant
Finsbury Park - 52 St Thomas's Road, London N4 2QW
The is the new pub from Four Legs, who found fame with their residency at Islington's Compton Arms. The same approach to the menu will be on show here - seasonal and ever-changing, but they have lots more room and toys to play with. You'll be able to actually see them too, thanks to an open kitchen where they will, of course, be cooking up one of London's best cheeseburgers.
Soho - 10-11 D'Arblay St, London W1F 8DS
There was much wailing and gnashing of teeth when this much-loved Soho classic was forced out of its original location earlier in the year. They quickly found another space in Soho though, and will be bringing back their Umbrian menu back with a few new touches.
Soho - 49 Lexington St, Soho, London W1F 9AP
Gabriel Pryce and Missy Flynn's Rita's has appeared all over town (they also have a sandwich shop in Dalston) but this Soho restaurant seems to be the culmination of everything that has gone before. Expect to see South (and North) American influences on the menu here - from Jalapeño popper gildas to salt cod taquitos - as well as a cracking old-world wine list.
Holborn - Holborn Town Hall, 193-197 High Holborn, London WC1V 7BD
Taking over what used to be the Holborn Town Hall (last home to Gezellig), Colonel Saab looks like it's giving the place quite the makeover. It's from hotelier Roop Partap Choudhary, with food inspired by his childhood travels in India and the decor is designed in collaboration with his mother. An all-day restaurant, breakfast sounds very interesting with a Colonel Saab eggs Benedict alongside an Indian Fry Up.
15 Berkeley St, Mayfair, London W1J 8DY
This Tuscan restaurant has taken over the high-profile location that used to be Nobu Berkeley Street. The latest in a series of high-end Italian restaurants to open in London, it comes from the Il Borro Estate in Tuscany so you will certainly see a few of their wines on the list. They have a strong focus on biodiversity and organic farming so expect to see that reflected in the menu here.
3 Henrietta Street, London WC2E 8LU
Don't think of this as a single entity, more of a group of four restaurants and cafes, all housed in the same building. They include Mark Greenaway's Pivot with dishes like quail kiev, El Ta'Koy which is a Hawaiian-style tiki bar, Lilly's which will have a strong pastry game and there's also coffee from Gentlemen Baristas (who will be serving up breakfast and lunch too).
6 Princes Street, London W1B 2LG
Apparently, there is room for more than one avocado-centric restaurant in London right now. Avocado Show originally appeared in Amsterdam and is very Instagram-friendly with some truly beautiful creations that all feature - you guessed it - avocado. There will be avocado toast too - but it'll be a bit special with curry hummus and mango with an avocado rose and black sesame. Expect to see these avocado creations on all of your social feeds.
Also opening in October
The Barbary Next Door (Covent Garden) - The Barbary gets a wine bar next door (taking over from Jacob the Angel)
Vergine Maria (Ealing) - Santa maria's completely vegan pizzeria is finally here
The Broadcaster (White City) - A bar and restaurant in White City from the same people behind The Lighterman.
Kasa & Kin (Soho) - The people behind Romulo Café launch a new Filipino cafe in Soho.
Carmine (Streatham) - A new restaurant bar and workspace with a Soprano's inspired name
West 4th (Parsons Green) - Canadian-inspired brunch (yes, there will be poutine)
Porte Noire (King's Cross) - Idris Elba opens a wine bar
The Chelsea Pig (Chelsea) - A new pub from a famed designer
All London's newly opening (and upcoming) restaurants...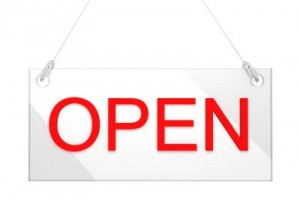 Find out all about the new London restaurants that have just opened...
Read more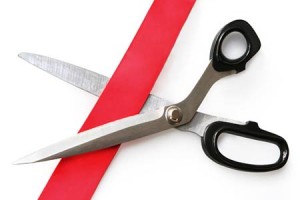 All the latest news on every upcoming London restaurant that's going to be opening in the capital. The only Coming Soon list you need.
Read more
Subscribe to hear the latest from Hot Dinners