Moving into July, we still don't know if social distancing restrictions will be lifting further. But even if they don't there are still a whole batch of new openings to get excited about. Here's our pick of the most interesting. You can see the full list on our Upcoming Openings page.
Soho - 47 Great Marlborough Street, London W1F 7JP
This restaurant and bar are led by a couple of Latin American powerhouses. Fernando Trocca's Sucre in Buenos Aires has been a regular feature of the Latin American 50 Best Restaurants list and he's now bringing that to London. The original bartender there, Tato Giovanonni, is opening the Abajo bar downstairs - both housed in a pretty stunning restored townhouse in Soho.
Chelsea - 298 Kings Road, London SW3 5UG
A classic Chelsea pub, The Cadogan Arms is emerging from a full refurb job with stellar talent involved. The menu is being put together by the pub's Culinary Director Jame Knappett (Kitchen Table) and Executive Chef Alex Harper (The Harwood Arms). They're promising elevated pub grub that it'll be worth crossing town for.
Shoreditch - 1 Redchurch Street, London E2 7DJ
BAO's next move is into noodles, as their latest opening is a noodle bar in Shoreditch. Taiwanese beef noodle dishes will be at the heart of the menu, alongside new dishes like a side dish of noodles with curry bone marrow dip. There will be bao buns alongside those, of course.
Notting Hill - 98 Westbourne Grove, London W2 5RU
This New York import has a reputation for brunches (as the name suggests) and the Sunday pancakes with hazelnut maple praline and brown butter are going to be all over Instagram when this launches. They've taken over a great corner spot in Notting Hill - expect a brasserie-style menu with NYC and American influences (like their chocolate s'mores).
Conrad London St. James, 22-28 Broadway, Westminster, London SW1H 0BH
Sally Abé (formerly Harwood Arms) is in charge of all of the food at the revamped Conrad St James - but this is the main restaurant and is aiming for an elevated but fun restaurant that will be aiming to "build on the foundations of British cuisine".
Treehouse London, 14-15 Langham Pl, London W1B 2QS
LA chef Nancy Silverton is a big name back in America and has also popped up from time to time on this side of the pond too. Now she's launching the London outpost of her Pizzeria Mozza restaurant, with a menu centred around Neapolitan pizzas. She'll also be bringing her Nancy's Fancy Gelato - and you'll be able to buy that to take home.
Peckham - 57 Nunhead Lane, London SE15 3TR
The latest from the Kudu family, Amy Corbin and Patrick Williams, will be a south African grill restaurant, once again in Peckham. This will be building on Williams' South African roots with most of the menu made on an open grill with dishes like "whole black bream with zhug butter naans" and there's even going to be a Braai Negroni.
Covent Garden - 15 Henrietta Street, London WC2E 8QG
This is the next big opening from the people behind Circolo Popolare and Gloria - so it has all the hallmarks of an immediate smash hit. As with Circolo, it's going to be a pretty big restaurant, seating 300, and a first look at the interiors suggest you'll need sunglasses. Florence will be the influence, with carbonara ravioli and a 60cm tall stracciatella ice cream cake being among the top draws (delayed from June).
Harringey - 429 Green Lanes, London N4 1HA
One of the best bakeries in town (we love their potato sourdough) is expanding. Their new bakery on Green Lanes will be a slightly larger affair and it'll be doubling up as a pizza restaurant in the evening, so you can expect a much larger menu than before. Alongside more of that amazing potato sourdough (delayed from June).
22 Clerkenwell Green, Farringdon, London EC1R 0NA
This Clerkenwell opening is a combination of restaurant, wine bar and art gallery space in Clerkenwell. But most importantly, it sees the return of Florence Knight (previously Polpetto) who will be running the restaurant here. Expect "a refined, seasonally led menu inspired by British, French and Italian cooking".
Also opening...
Temaki (Brixton) - all about Japanese handrolls, with classic and seasonal handrolls on offer.
Marugame Udon (Spitalfields) - This is the first time the huge Japanese Udon chain has landed in the UK.
The Sea The Sea (Hackney) - Following the success of the original, this is the second fishmonger/restaurant/wine bar from the group, with food once again by Leo Carreira.
Taqueria (Clerkenwell) - After more than sixteen years in Notting Hill, this Mexican restaurant is opening their second restaurant on Exmouth Market.
Ottolenghi (Marylebone) - The Ottolenghi delis/restaurants are big successes wherever they open and this is the most central location for one yet.
Hackney Coterie - This comes from the people behind Crouch End's Lyon's Seafood & Wine Bar and it will be part bottle shop as well as a deli and brasserie.
Maybe opening..?
Knightsbridge - The Park Tower Knightsbridge, 101 Knightsbridge, London SW1X 7RN
It's our own fault - we were pretty certain this would open in June, but it seems that nothing is certain where Salt Bae is concerned. The man himself is planning to be here for the opening, so maybe he's waiting for restrictions to fully lift. But as soon as you see him Instagramming videos of him sprinkling his salt with a London geotag, you'll know it's actually happening. As with his other restaurants, it's mainly about steak, but taken to extremes, like the steak wrapped in gold leaf. Not for those on a low-sodium diet.
All London's newly opening (and upcoming) restaurants...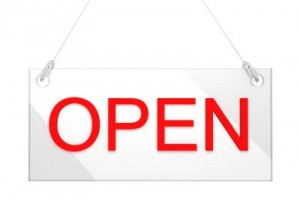 Find out all about the new London restaurants that have just opened...
Read more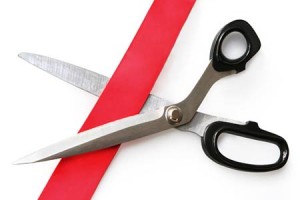 All the latest news on every upcoming London restaurant that's going to be opening in the capital. The only Coming Soon list you need.
Read more
Subscribe to hear the latest from Hot Dinners