We've all made it to 2022 and we're starting to see some brand new restaurants appear on the scene. Here's who will be opening in London this month.
Bankside - 5 Canvey St, London SE1 9AN
This new Bankside restaurant and bar (it's where Camino used to be) sees the return of Great British Menu finalist (and former Ormer chef) Kerth Gumbs to the kitchen. Full details of the menu are being kept under wraps but we're told to expect a seven-course tasting menu to kick things off. His famed crab Johnny cakes with scotch bonnet mayo and roe will be on the menu, too.
Knightsbridge - 87–135 Brompton Road, Knightsbridge, London SW1X 7XL
Em Sherif is big in the Middle East and this fine-dining Lebanese restaurant is making its European debut in Harrods (along with a deli). The original restaurants have earned much praise for their 30-course menu of hot and cold mezze, grills and desserts. Expect dishes like Sambousek Lahme (Lebanese meat pies) and more.
Marylebone - 4th Floor, 400 Oxford St, London W1A 1AB
Din Tai Fung has been a big hit ever since its hugely popular launch in Covent Garden a few years back. This is their second UK restaurant and sees them as part of the complete revamp of Selfridges' fourth-floor dining experience (there's a new Pizza Pilgrims there too). Expect those soup dumpling, of course, along with new dishes exclusive to Selfridges.
Chelsea - 261 Pavilion Road, London SW1X 0BP
Yotam Ottolenghi's deli/restaurants continue to do great business and this Chelsea outpost takes prime position on Pavilion Road (it essentially replaces Ottolenghi's recently-closed Motcomb Street deli). Expect all the cakes, salads and more that the delis are revered for as well as some new dishes that are exclusive to this location.
White City - 195 Wood Lane, London W12 7FQ
This comes from the people who brought us Pergola Paddington, Canary Wharf and The Prince. It'll be a little different from those primarily outdoor spaces, however, and more like their indoor space Percy's. It's aiming to be a handy place for work during the day while serving up cocktails and small plates after work.
West Dulwich - 84 Park Hall Road, Dulwich, London SE21 8BW
This is the next restaurant from The Oystermen, who already have a hit on their hands with their Covent Garden restaurant. The menu here will be focused on British-inspired classics, but there's also a strong seafood offering, including a Bloody Mary crab salad. English wine will also be at the forefront of the menu, with a basement wine cellar being used for tastings and more.
Also opening in January
All London's newly opening (and upcoming) restaurants...
As things get back to some kind of normal, some real gems of restaurants have been appearing over the past year. Here's our edit of...
Read more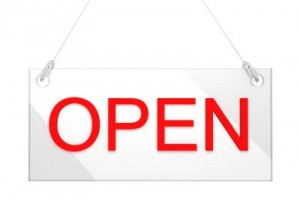 Find out all about the new London restaurants that have just opened...
Read more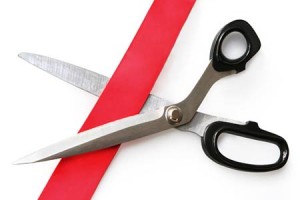 All the latest news on every upcoming London restaurant that's going to be opening in the capital. The only Coming Soon list you need.
Read more
Subscribe to hear the latest from Hot Dinners