As things get back to some kind of normal, some real gems of restaurants have been appearing over the past year. Here's our edit of the very best openings in London during 2021.
Opened in December
Marylebone - 12 New Quebec St, Marylebone, London W1H 7RP
Chef Daisuke Hayashi (previously Tokimeitē in Mayfair) has opened Roketsu in Marylebone. His new restaurant is all about Japanese Kaiseki dining, based in dashi and changing with the seasons. It's all set within a beautifully designed restaurant.
Mayfair - 11 Berkeley Street, London W1J 8DS
He's well known in Australia where having earned his stripes at top Sydney restaurant ARIA he went on to launch many of his own restaurants. Now chef Roy Ner has opened Middle Eastern spot Jeru on Mayfair's Berkeley Street (with a cocktail bar and bakery following in 2022)..
Opened in November
St Pancras - St Pancras Rennaisance, Euston Road, London NW1 2AR
Booking Office at St Pancras was always an impressive looking restaurant but the new design has really kicked things up a notch, emphasising the height (there are trees inside) and it's lighter too. That's paired with a new menu by Allegra's Patrick Powell that really helps to make this a proper destination restaurant. The cocktails are particularly good.
More about Booking Office 1869
St James - 2 St James's Market, London SW1Y 4RP
In its years as an extended pop-up on Heddon Street, Fallow picked up some dedicated fans. They've all embraced the restaurant's move to St James, taking over the space that was Duck & Waffle so it's heavily booked out for the next few weeks. The hits of the menu are still here - with the mushrooms for the mushroom parfait now grown in the basement - along with brand new dishes and there's a big bar space to try out.
Canary Wharf - 1 Water Street, London E14
It's been a while since Hawksmoor opened a new London restaurant (as they've also been pretty busy in New York) but they've certainly come back with a (literal) splash. The new restaurant in Canary Wharf is actually floating on the river and looks amazing as a result. The same excellent steaks and cocktails that you've come to expect from them are here, as well as their biggest bar yet, The Lowback.
More about Hawksmoor Wood Wharf
Shoreditch - 49-51 Curtain Rd, London EC2A 3PT
Manteca has moved again - but this time it's permanent. The David Carter and Chris Leach restaurant started at Heddon Street, moved to Soho and now has found a home in Shoreditch. An immediate hit, the menu is once again a mix of Italian and British cuisine, with a big focus on seasonality and sourcing. Expect amazing pasta which changes regularly alongside pork in all its forms and much more.
Queen's Park - Lonsdale Road, Queen's Park NW6 6RR
The team behind Berber & Q are coming to Queen's Park. Carmel is both a bit of a departure from what came before, but still with a touch of inspiration from North Africa and the Eastern Mediterranean.
Mayfair - 10 Heddon Street, London W1B 4BX
It's been big in Brixton - now Ferdinand "Budgie" Montoya has brought Sarap into central London. Budgie's new Mayfair restaurant is being described as an "evolution" over the more casual Brixton space, but continuing its modern interpretation of Filipino cuisine.
Soho - 16A D'Arblay Street, London W1F 8EA
The people behind Angelina are launching something a bit different in Soho. Dai Chi is all about bringing Osaka's kushikatsu dining to Soho. That's panko-breadcrumbed deep-fried skewers of meat, fish and vegetables.
Fitzrovia - 19-23 Charlotte St, London W1T 1RL
Carousel, the space from brothers Ed and Ollie Templeton that holds rotating chef residencies, has moved to Fitzrovia. Their new location has brought in some big changes too. Along with the residency restaurant space, they also have a brand new all-day wine bar and they'll be hosting regular pop-ups in a next-door space too.
Carnaby - 30-32 Foubert's Place, Carnaby, London W1F 7PS
She's worked with Soho House's Nick Jones and Yotam Ottolenghi, now Turkish chef Esra Muslu has opened her first solo London venture. Zahter is being described as a 'love letter' to Turkey.
Opened in October
Covent Garden - 16A Neal's Yard, London WC2H 9DP
This is, simply put, a mini version of The Barbary, right next door to the original. The Barbary (which in turn is from the same people as The Palomar). Expect a small plates menu, with a similar Mediterranean/African focus all served up on a mini counter space.
More about The Barbary Next Door
Read our Barbary Next Door Test Drive
Nine Elms - 14 New Union Sq., Embassy Gardens SW11 7AX
It's been a long time coming (conceived over 10 years ago apparently) but chef Sven Hanson Britt has brought something quite new to a revamped Nine Elms (now with its own shiny new tube station). There's a shop and bar but the main event is his restaurant with a changing tasting menu (that apparently follows your own "individual tastes and preferences".
Finsbury Park - 52 St Thomas's Road, London N4 2QW
They first created waves with their Compton Arms residency and now Four Legs have opened their very own pub in Finsbury Park. It's become an immediate hit, with tables booked up for weeks in advance mere days after opening. Their famous burger is on the menu, of course, but also look out for lots of new dishes too (like the beetroot and horseradish with fried oysters in the pic here). The pub also has a great (and affordable) wine selection (on top of beer, of course) which is an added bonus for locals like ourselves.
Soho - 49 Lexington St, Soho, London W1F 9AP
Nearly a decade after they first opened in Hackney, Rita's have arrived in town with their much-anticipated restaurant. They'd been previewing it to much acclaim on the terrace, but now it's set up as a fully formed restaurant, serving a menu inspired by owners Gabriel Pryce and Missy Flynn's travels across the Americas. Wine will also be a big deal here, not to mention a tempting steak dinner for two.
Shoreditch - 55 Great Eastern St, London EC2A 3HP
Santo Remedio at London Bridge has established itself as one of London's top authentic Mexican restaurants. This is their second restaurant (but also where they originally started out some years back). They call the cafe "an ode to the bustling cafés of Mexico" with hits from the original Santo Remedio - like the tacos and guacamole - as well as Shoreditch-only dishes. Expect great margaritas and there's a takeaway hatch too.
Opened in September
Mayfair - 42 North Audley Street, Mayfair, London W1K 6ZR
Run by Chet Sharma, previously at L'Enclume and Moor Hall and most recently development chef with JKS (Gymkhana), this restaurant takes influences from roadside cafes across India. Jimi Famurewa in The Standard was a fan - "BiBi lights a fire under a somewhat staid fancy Indian dining sector with personality, vibrant distinctiveness and mesmeric, precisely executed food". Grace Dent is also a convert: "Bibi has made 2021 bearable."
Peckham - 57 Nunhead Ln, London SE15 3TR
This Peckham restaurant comes from local success story, Kudu, and it's all about South African braai, with open-fire cooking a big part of the restaurant. Most of the dishes will come from the open grill and they'll also be using their nearby allotment as a source for the produce.
Mayfair - 55 Curzon Street, Mayfair, London W1J 8PG
This is from Samyukta Nair, the restaurateur who brought us Jamavar and Bombay Bustle. With this Mayfair restaurant, she wants to take Londoners on a journey to 1920s Shanghai. Expect a glitzy high-end Chinese menu in this three-floored building which also has an excellent (but small) bar in the basement.
Haggerston - 322-324 Acton Mews, London E8 4EA
One of those openings that's simmering away in the background is Planque. The wine bar/shop/restaurant opened relatively quietly but has a lot going for it, not least in getting ex-P Franco chef Seb Myers in to lead the kitchen. The menu will change regularly and an early fan is Instagrammer Felicity Spector, who says it's "such a pleasure to be enjoying Sebastian's cooking again"
Dalston - 499 Kingsland Road, London E8 4AU
Luke Findlay:had been running Supa Ya Ramen as a supperclub, but this is his first permanent restaurant. As with their pop-ups, you can expect what they call "traditionally inauthentic" ramen and this restaurant added lots of extras like roast chicken skin and noodle ice cream with miso caramel for dessert. Jimi Famurewa in The Standard said it "has a verve, simplicity and slurpable magic that feels, thrillingly, like the future."
Farringdon - 36-37 Greenhill Rents, Cowcross St, London EC1M 6BN
He changed London's restaurant scene with Polpo and now Russell is back a decade later with this new opening in Farringdon/Smithfield that's inspired by the trattorias of Florence. There are signature touches throughout - the decor is beautiful and the lighting is low - which sit beside a menu of classic Italian dishes and enormous T Bone steaks. Plus they have negronis for a fiver - that's certainly going to pull the crowds in. Jimi Famurewa was the first critic in and declared it somewhere that'll "have you plotting your next visit before the main courses have arrived".
Our Trattoria Brutto Test Drive
Crouch End - 143b Crouch Hill, Crouch End, London N8 9QH
Following a successful crowdfunder, this restaurant opened serving "very traditional French food - think cuisine bourgeois but with a twist." The 'deux garcons' behind the venture are chef Robert Reid and front-of-house/wine merchant Jean-Christophe Slowik, both with an impressive restaurant background..
Opened in August
Fitzrovia - 7 - 8 Market Place, London W1W 8AG
This restaurant near Oxford Circus comes from the same people who brought us Casa Do Frango, and they're hoping that this celebration of Cuban culture and cuisine will be as big a hit. Bringing in the people behind TA TA Eatery to run the menu is a big plus, and by all accounts their Cuban sandwich (a key quality check) is wonderful.
Shoreditch - 45 Curtain Rd, Hackney, London EC2A 3PT
Not to be confused with Bibi (above), Bibo sees Dani Garcia, a top Spanish chef with Michelin stars to his name, take his Bibo restaurant group to the new Mondrian hotel in Shoreditch (where The Curtain use to be). While rollouts can sometimes be hit or miss - this is definitely in hit territory, with an excellent tapas menu and vibe to match. In the Standard, Jimi Famurewa was impressed, saying Garcia has created a place with a "fun, party-starting hedonism and rough-hewn generosity".
Hackney - Canal Place, 32 Andrews Rd, London E8 4RL
In a nutshell: River Cafe chef goes it alone
Cafe Cecilia's chef Max Rocha came from The River Cafe and like many of London's best chefs has also spent time at St John Bread & Wine. They're just serving breakfast and lunch right now, but dishes like rabbit tagliatelle and sage & anchovy fritti (not to mention Guinness bread ice cream) should make this a very worthwhile trip to the canal. David Ellis in The Standard agrees - "I'm not a very "it" person, to tell you the truth of it, but I think Café Cecilia might quietly just be the one."
Brixton - 67-68 Granville Arcade, Brixton Village, London SW9 8PS
In a nutshell: The sequel to Fish, Wings & Tings
This Brixton restaurant is from Brian Danclair, the man behind the popular Fish, Wings & Tings. The restaurant is best described as Caribbean fusion, while also taking influences from Latin America. It opened relatively quietly in Brixton, but to immediate acclaim. In The Standard, Jimi Famurewa said, "there is something quietly radical about its forceful sincerity, its unusual juxtapositions and the way it pushes at the edges of what we imagine when we hear the words "Caribbean restaurant"."
Mayfair - Royal Academy, Burlington Gardens, Piccadilly, London W1J 0BD
The Royal Academy has drafted in Jose Pizarro to take over the food at the gallery and it's a near-perfect match. Post-culture tapas and Cava - what's not to like? There's an extensive tapas menu, a surprisingly affordable all-Spanish wine list and the Poster Bar downstairs is a great drop-in place too. Giles Coren loved it and as far as the RA itself was concerned, "frankly, this perfect exhibition by José Pizarro is all the art I need."
Soho - 77 Brewer St, Soho, London W1F 9ZN
In a nutshell: Batman in Soho
This DC Comics-inspired restaurant has been a big hit. It's certainly got everyone talking (as you can see from our own TikTok). A huge space, it maybe could still lean into the Batman mythos a little more but it's had immense interest both in this country and further afield. And there's definitely nothing in town like their immersive Monarch Theatre, where you're completely surrounded by a changing video projection for your whole meal.
Fitzrovia - Treehouse London, 14-15 Langham Pl, London W1B 2QS
In a nutshell: Top LA chef comes to London
Nancy Silverton is a BIG name back in the states where the LA Pizzeria Mozza is a big draw. This sees her arriving in London (and spending some time herself to help get it off to a good start) with a pizzeria which really does turn out excellent pizzas (and with a menu that's a good deal different from the norm) as well as huge desserts. As Marina O'Loughlin says, the "pizzas are sublime... There's magic in this dough. "
Clerkenwell - 24 Clerkenwell Green, Farringdon, London EC1R 0NA
In a nutshell: Florence Knight in Clerkenwell
London has seen some pretty beautiful restaurants opening of late and this Clerkenwell restaurant is a particularly good example - the stripped-back approach to the decor on the Grade II building is stunning. Reviews of both the look and Florence Knight's cooking have been great. Grace Dent called it "hugely convivial, like a time before any of the Bad Things happened" while Marina O'Loughlin said "This is a place for four-hour lunches, for cinq à sept, for abandoning all idea of restraint or frugality."
Our Sessions Arts Club Test Drive
Opened in July
Covent Garden - 15 Henrietta Street, London WC2E 8QG
In a nutshell: Big Mamma's latest creation
Ave Mario, from the people behind Gloria and Circolo Popolare, follows the Big Mamma restaurant template. It's gaudily decorated and with huge dishes on offer like the enormous ice cream cake that they wheel about the room or a veal Milanese that's twice as big as your head (and huge cocktails too). Not everyone's a fan - The Standard's Jimi Famurewa was underwhelmed - but it's an instant hit.
Shoreditch - 1 Redchurch Street, London E2 7DJ
BAO have mastered the art of the bao bun - now they've moved on to noodles, with beef noodles being the key draw at this Shoreditch restaurant. But worry not - bao buns are available too as well as many never-before-seen dishes. It even has two karaoke rooms. This latest branch of the BAO empire wowed The Standard's Jimi Famurewa who called it "a transporting, instant classic".
Our BAO Noodle Shop Test Drive
Carnaby - 19 Kingly Street, Soho, London, W1B 5PY
Crispin is a huge hit in Spitalfields, and this is their Soho wine bar spin-off. Primarily all about the wine, the list takes the same approach to its selection as the original Crispin - so that's old-world primarily and small producers. Alongside that, there's an all-day snack menu and they also have monthly wine events, including tastings, food pairings and more.
Chelsea - 298 Kings Road, London SW3 5UG
This sees a much-loved Chelsea pub get a complete revamp (it's looking rather beautiful now) and a menu from James Knappett (Kitchen Table) and Alex Harper (ex-Harwood Arms). The pub has been welcomed with open arms by the local crowd and is already a big hit. We had an early try of some of their dishes and drinks which showed this Chelsea boozer is worth crossing town for.
Hackney - 429 Green Lanes, London N4 1HA
The Dusty Knuckle's original Dalston bakery and cafe space is stupidly popular - with queues round the block at the weekends. This is their second bakery, where byou can more of their great potato sourdough, pastries and sandwiches. Plus it's a pizzeria in the evenings. It would be fair to assume you can expect a queue here too.
Ladbroke Grove - 301 Portobello Road, London W10 5TD
In a nutshell: Chris Denney's latest
Fiend is from Chris Denney, previously of hit Notting Hill restaurant 108 Garage. Here's he's putting together a menu that's trying to be as eclectic as it can in what's described as a "vibrant bohemian restaurant, bar and lounge" that's "provocative, rebellious and inspired". Grace Dent has been an early convert - "The menu was clever, focused, deliciously erratic and ever so slightly bewildering. Fiend sounds like being hijacked by a nefarious presence. The more I think about Denney's cooking, the more it feels perfectly fitting."
Hackney - 230 Dalston Lane, London E8 1LA
Hackney Coterie comes from Anthony Lyon (behind Lyon's in Crouch End) and sommelier Kelvin McCabe (previously at Zuma, Roka and Adam Handling's Frog group). In the kitchen is Dominic Auger (previously HIDE and Scully) and there's a great marriage between the small plates and a truly interesting wine list.
Our Hackney Coterie Test Drive
Islington - 6G Esther Anne Place, London N1 1WL
This Islington opening comes from Janina Wolkow, the restaurateur behind celebrity hangout Sumosan. Jiji is a Japanese/Middle Eastern fusion restaurant which brings something quite new to the N1 food scene. Exceptional sushi marries up with flatbreads and shawarma on the menu here.
Soho - Top Floor Kingly Court, Carnaby St, London W1B 5PW
An instant hit, Korean Dinner Party has taken over a prime space on the top floor of Kingly Court. With a menu created by the people behind TA TA Eatery (who have been very busy this year) this really is a Korean party experience (and the corn dogs are excellent).
More about Korean Dinner Party
Our Korean Dinner Party Test Drive
St James - Conrad London St. James, 22-28 Broadway, Westminster, London SW1H 0BH
She won loads of plaudits for her time at The Harwood Arms and now Sally Abé has moved to the Conrad St James. The chef is in charge of all the food at the hotel and The Pem is her main restaurant, aiming to "build on the foundations of British cuisine" with a menu that intends to be elevated but fun. The Pem was named the restaurant to watch at this year's National Restaurant Awards.
Belgravia - 19 Motcomb Street, London SW1X 8LB
The Pantechnicon is a hugely impressive-looking building that flung open its doors in Belgravia last year, but kept back its subterranean restaurant opening for 2021. Sachi carries on the Nordic and Japanese theme of the rest of the building, with a focus on Japanese food with "Nordic flavours and ingredients interspersed throughout".
Soho - 47 Great Marlborough Street, London W1F 7JP
Two Latin American superstars have come to Soho to launch this two-header. In the basement is Abajo, where Tato Giovanonni has opened a destination cocktail bar with glow in the dark drinks. Upstairs is the restaurant by Fernando Trocca where the Latin American cuisine is served in one of London's most beautiful new dining rooms.
Brixton - Unit 12 Market Row, Brixton, London, SW9 8LD
Top Japanese rice chef Shaulan Steenson trained in Japan at Tokyo's Hakkoku under world famous chef Hiroyuki Sato and Sushijin in Toyama. Here he and his fellow chefs are hand-wrapping sushi to order at this Brixton restaurant.
Notting Hill - 98 Westbourne Grove, London W2 5RU
An American hit (in Brooklyn, obviously), this sees the restaurant open an outpost in London with lunches and brunches to wow the Nottting Hill set. Watch out for their brown butter pancakes, which are their signature dish, when they open for brunch service.
Our Sunday in Brooklyn Test Drive
Opened in June
Soho - 66-70 Brewer St, Soho, London W1F 9UP
El Pastor has been a success wherever they opened, and the latest Mexican restaurant from them in Soho is no exception. They took over the space that was once Hix and the tacos are as great as ever. Of particular note here is the downstairs bar, "Mezcaleria El Colmillo" which is worth a visit alone.
Mayfair - 18 Shepherd Market, Mayfair, London W1J 7QH
Maru is from the same people behind Taka. When that restaurant moved to Marylebone, this omakase restaurant took over the space it left behind. Seating only 10 diners, this Japanese experience is centred around a 20-course farm-to-table tasting menu and will evolve over the seasons.
Opened in May
Mayfair - 16 Albemarle Street, London W1S 4HW
Bar Des Pres comes from top French chef Cyril Lignac and it's a sister restaurant to the Paris outpost. Here you can expect Japanese food with a French influence moving from sushi through to seared beef fillet and some truly excellent desserts (a speciality of the chef). Expect to rub shoulders with well heeled Parisian expats when dining here.
Fitzrovia - 21A Foley St, Fitzrovia, London W1W 6DS
A move from Brighton to London is rare, but the people behind Cin Cin have made this a big success in Fitzrovia. The Italian restaurant has been very well received, and Marina O'Loughlin was an early fan, saying "Cin Cin isn't that bothered about authenticity, just deliciousness".
Paddington - Sheldon Square, Paddington Central, London W2 6HY
The Cheese Bar team could simply have settled for serving cheese platters on a boat and Londoners would have lapped it up, but they've done so much more with this floating restaurant. The vessel itself - purpose-built - gives nearly everyone a water level view. As for the food, just look at this picture and you'll know why you should go. Clever, elegant and delicious - a restaurant where can watch a nesting moorhen as you fork another curried cheese curd in your mouth. Grace Dent was won over - "a barge filled to the brim with fromage is silly, but fun, and I like it."
Soho - Top Floor, Kingly Court, Carnaby London W1B 5PW
Taking over Asma Khan's old space at Kingly Court comes this hugely-anticipated permanent restaurant from another supper club chef. Imad's story is of refugee to restaurateur but his legions of fans testify to their delight in his food. Jimi Famurewa was the first reviewer and while he noted teething pains, he also praised the cooking that spoke to "abundance, simplicity and the traditions of the home". Meanwhile, Jay Rayner says the restaurant "represents all the good things."
More about Imad's Syrian Kitchen
Hoxton - 1 Geffrye Street, London, E2 8JH
The people behind The Anchor and Hope (and The Clarence Tavern) have opened this cafe at Hackney's Museum of the Home (formerly known as The Geffrye Museum). Here, they have an all-day cafe, with dishes ranging from potted shrimp to roast haddock and chips. Expect this menu to evolve over the coming months.
Covent Garden - 4 Bow St, Covent Garden, London WC2E 7AT
This is the first time that boutique US hotel group NoMad has expanded outside the USA and they've done it with style. Combining a world-class bar (the cocktails are truly excellent) with one of the best looking restaurants opening this year, it's already a hit. The Chicken Dinner is definitely worth a look and the bar is very welcome for an area of Covent Garden that isn't blessed with them. Jimi Famurewa in The Standard may not have been blown away by the food, but was impressed by the "mad, gilded spectacle of it".
Opened in April
The City - 135 Bishopsgate, London EC2M 3YD
In the depths of lockdown, with images being shared on social of an empty, zombie-like City, the idea of opening a massive new palace of Italian food by Liverpool Street station seemed faintly ridiculous. Eataly proved them quite wrong - the place has been busy ever since it threw open its doors. Go to marvel at the huge grocery section, and then recover with a glass of Chianti and bowl of pasta in one of its many restaurants.
Fulham - 194 Wandsworth Bridge Road, London SW6 2UF
Two huge (and good) reviews helped propel this Fulham opening to the top of everyone's hit lists. Grace Dent loved the "casual yet caring service" and urged readers to order the custard tart, while the Standard's Jimi Famurewa was staggered by his meal there - "the relentless level of control, technique and explosive flavour was almost stupefying". If you love alfresco dining, know that the terrace here is particularly warm, covered and snug.
Fitzrovia - 3 Windmill St, Fitzrovia, London W1T 2HY
Chef Patron Padam Raj Rai opened his first restaurant in Islington after learning his skills at Nobu and Zuma. Now he's got a restaurant just off Charlotte Street serving up exemplary sushi alongside DIY hot stone wagyu steak cooking. Fay Maschler praised the food in Tatler urging readers to make "one, or even two, orders of the crispy rice with tuna tartare".
Soho - 54 Frith St, Soho, London W1D 4SL
This is chef Angelo Sato's solo Soho restaurant and it's about literally all of the chicken. Every bit of the chicken is put to use in the yakitori menu, so while you can play it safe and choose breast (with plum + shiso) or wing (with shichimi + lemon) you can also opt for achilles, tail, cartilage and more. Giles Coren says "It's beer food. Izakaya snacks. Pub grub. And bloody good." while Tim Hayward in the FT said it features "high-quality avian deconstruction."
Notting Hill - 157 Westbourne Grove, London W11 2RS
Top sushi chef Endo Kazutoshi is the man behind this gorgeous new West London sushi spot. Having opened for delivery during lockdown, they finally opened to diners in April. Obviously the sushi here is great - the temaki particularly so. Jimi Famurewa clearly loved it saying while it "packs familiar comforts for a sushi-literate audience, it deals in some curveballs too."
Soho - 72 Old Compton St, Soho, London, W1D 4UN
Working on the proviso that pretty much everything TA TA Eatery get involved with is worth knowing about, folk have already been flocking to this revamped Soho spot which had them overhauling the menu. Jay Rayner was an early reviewer, describing his meal there as "fun, reasonably priced and well-executed".
Mayfair - 39 Brook Street, London W1K 4AH
It certainly didn't hurt Native that their new opening in this chic Mayfair store was in possession of a rather lovely courtyard, making it the perfect set-up for alfresco dining. Jimi Famurewa loved it called the fish fillet "the capital's most intensely enjoyable new dish" - the same conclusion Marina O'Loughlin came to, "genius, simply". McDonalds haven't been so keen - they've since issued them with a 'ceast and desist' over the dish's name.
Balham - 1 Ramsden Rd, Balham, London SW12 8QX
The Red Duck actually first opened in the depths of the winter lockdown, starting first as a delivery service that wowed Jimi Famurewa who said it enjoyed "all of (the) highs possessed skill, care and just the right amount of dutiful fidelity". It comes from someone who's worked closely with Alan Yau and is bringing something quite special to Balham, with a back-to-basics approach to studying Chinese cooking techniques.
All the new openings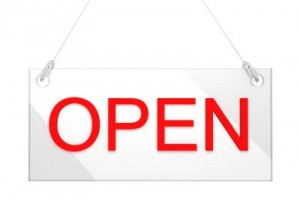 Find out all about the new London restaurants that have just opened...
Read more
Subscribe to hear the latest from Hot Dinners