In recent years London brunching has been all about avo on toast. But who really wants that, when they could be ordering one of these gorgeous, calorific French toast delights instead?
Where: Arch 25, Old union yard arches, 229 Union St, London SE1 0LR
Tel Aviv restaurant Bala Baya has blackberry pita french toast with mango and yuzu, maple, creme anglaise, macademia nuts and rose.
Follow on Instagram: @Bala_Baya
Photo: @foodphotographybca
Where: Unit G9 Kingly Court, Kingly St, Carnaby, London W1B 5PW
Only available at The Good Egg's Soho branch is this dish of babka French toast sticks. rolled in cinnamon sugar and served with tahini caramel for dipping.
Follow on Instagram: @thegoodegg_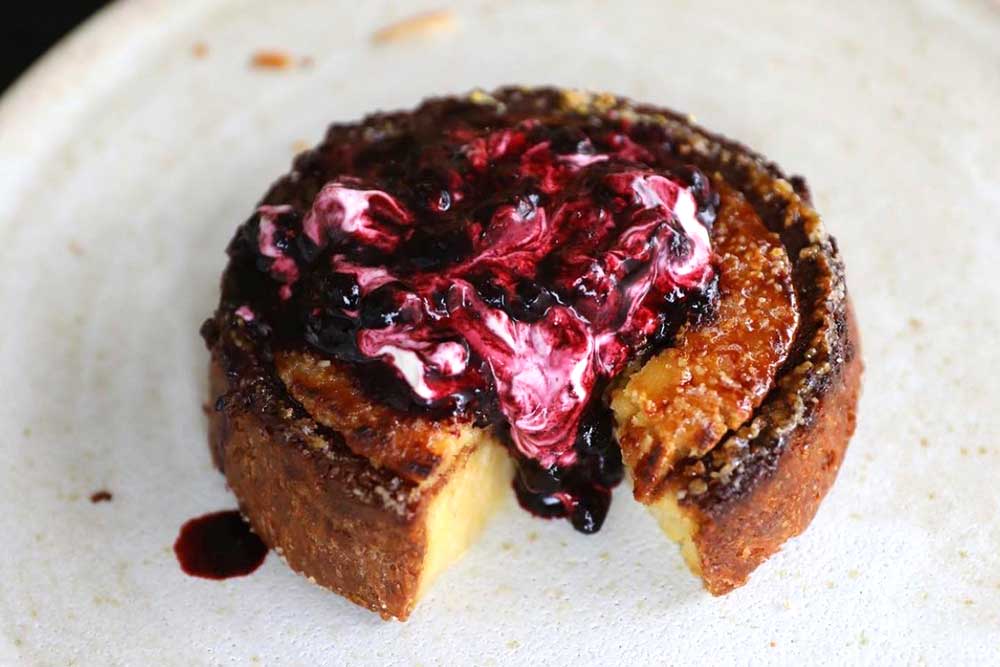 Where: 85 Piccadilly, London W1J 7NB
If you're breakfasting at Hide, make sure you order their French toast which comes topped with blueberry compote and crème crue - a raw, naturally cultured creme fraiche.
Follow on Instagram: @hide_restaurant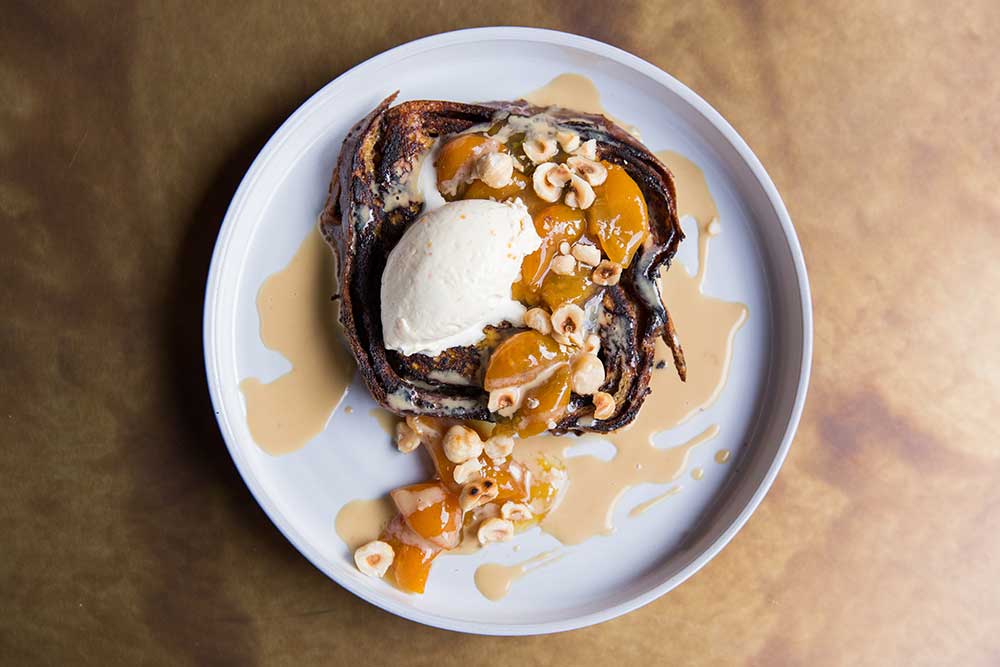 Where: 119 Queen's Rd, London SE15 2EZ
One of the signature brunch desserts at Peckham's Kudu is their babka French toast with caramelised kumquat, hazelnuts and dollops of extremely moreish miso caramel.
Follow on Instagram: @kuducollective
Photo: Claire Menary
Where: Fitzrovia, London Bridge and Shoreditch
The cinnamon-dusted French Toast at Lantana is filled with an apple and pear compote and served up with plenty of maple cream and candied walnuts.
Follow on Instagram: @lantanacafe
Where: 22 Charlotte St, London W1T 2NB
Chef Jun Tanaka's legendary pain perdu hasn't been off the menu since he opened his Charlotte Street restaurant. Blowtorched to give it a caramelised top, it's served with vanilla ice-cream and crumble.
Follow on Instagram: @theninthlondon
Where: 83 Kentish Town Rd, London NW1 8NY
This Filipino bakery from the team behind Mamamsons, has one big Insta hit on its hands with its ube French toast. It's made with boiled and mashed purple yam (ube halaya) along with coconut mascarpone and latik (toasted coconut) and uses the bakery's signature Panadera Loaf.
Follow on Instagram: @panaderabakery_
Where: 83 Duke St, London W1K 5PF
There's a French toast for everyone at Mayfair restaurant Popina, from Nutella marshmallow melt and Peanut butter, banana and toffee to this Forest berries compote with sour cream and maple syrup. Tell yourself it's one of your five a day.
Follow on Instagram: @popinaldn
Where: 14A Old Compton St, London W1D 4TJ
One of London's first breakout French toasts on Instagram, the kinako French toast at Shackfuyu with its matcha soft serve. Grace Dent called it London's "greatest new pudding" when it first debuted in 2015 and it's still just as good today.
Follow on Instagram: @shackfuyu
Where: 142 Chiswick High Rd, Chiswick, London W4 1PU
This newish Chiswick opening Silver Birch sees head chef Kimberley Hernandez (formerly head chef at Kym's and XU) serving up a brunch offering which includes Assembly Coffee French Toast with mascarpone and cocoa.
Follow on Instagram: @silverbirchchiswick
Where: 169 Hemingford Rd, London N1 1DA
This Barnsbury cafe's weekend brunch has folk queueing round the block. And one of the dishes they've come for is Sunday's brioche French toast with creme fraiche, berry compote, banana and salted caramel
Follow on Instagram: @sundaybarnsbury
Photo: Ashly Cheung
Where: 23 Greek St, London W1D 4DZ
Inspired by Hong Kong's tea canteens, the weekend brunch here at Wun's in Soho includes a French toast stuffed with peanut butter and cheese as a savoury twist.
Follow on Instagram: @wunstearoom
More about Wun's Tea Room & Bar
Subscribe to hear the latest from Hot Dinners