Summer is retreating and autumn is incoming (although it officially starts on 23 September). And while the restaurant scene in London has been going through some trying times - there really are a lot of big, exciting new restaurants on the horizon. We've picked out some of the ones you should have your eye on.
Claridge's, Brook Street, Mayfair, London W1K 4HR
This restaurant is taking the place of Fera in Claridge's and is easily one of the most anticipated of the year. Even though the original pairing of the "Make it Nice" company Daniel Humm and Will Guidara is now solely Humm, when the man who once had the number one space in the World's 50 Best list opens a restaurant in London, you take notice. Part of a huge revamp of Claridge's, this will completely reinvent the hotel's restaurant while embracing its heritage.
Projected opening: October/November
Find out more about Davies & Brook
36 Snowsfields, Bermondsey, London SE1 3S
The team behind Trivet is looking like a mini Fat Duck reunion in London. This restaurant is from Jonny Lake (previously Executive Head Chef of the Heston group and Head Chef of the Fat Duck before) and Master Sommelier Isa Bal, also from the Fat Duck. They've brought in fellow workmates Melissa Fergus (as Restaurant Manager) and Michele Stanco (as Head Chef). Think of this restaurant as "what the Fat Duck team did next". Details of the menu are closely guarded. As for the space, we do know that they've taken over the space that used to be Londrino (but expect quite a few changes to what it looked like before).
Projected opening date: October
The White Building, Unit 7, Queens Yard, Hackney Wick, London E9 5EN
Embracing waste-free culture is becoming much more common in the restaurant industry, but it seems fair to say that leading this charge has always been Doug McMaster, originally at his restaurant in Brighton. He's moving the restaurant, and that ethos, to London where he'll be taking over the first floor of the Crate Brewery building in Hackney. In keeping with the seasons there'll be an ever-changing menu and the restaurant's waste-free nature will be represented in the rest of the building as well.
Projected opening: October
3-5 Scotland Yard, London SW1A 2HW
It's already been a pretty good year for Robin Gill, who's been basking in the praise he's received following the opening of Darby's in Vauxhall. The nature of that large project should help prepare him for what will be his biggest venture yet, taking over all the food and drink at this new Hyatt hotel near Embankment. There's a restaurant, cocktail bar, tea room and an "illicit drinking club". Darby's showed that he could pull off a large restaurant and bar with aplomb, so look for this to be a big success as well.
Projected opening: 16 October
Find out more about Great Scotland Yard
70-74 City Rd, Old Street, London EC1Y 2BJ
We'll admit, we were a little sad when we heard about the demise of Nuala, not least for the fact we were losing its Irish bar downstairs. So the news that Richard Corrigan was taking over, and keeping the Irish influence front and centre came as a great relief. Full details are still to be revealed, but we do know that the downstairs Irish bar will remain in place, with Tony Gibney from the legendary Irish pub Gibney's of Malahide in charge. This will be THE place to come next St Patrick's Day, that's for sure.
Projected opening: September/October
Find out more about Daffodil Mulligan
6 Clarges Street, London W1J 8AE
After Joel Robuchon passed away, his main restaurant in London closed soon after. But if you're missing some of the best mashed potato in the business (OK, we mean "pomme puree") then this new Mayfair opening will be the place to visit. Set on the corner of Piccadilly and Clarges Street, it's combining a deli and a restaurant that will be offering the very best of Robuchon food.
Find out more about Le Deli Robuchon and Le Comptoir Robuchon
10 Argyle St, Kings Cross, London WC1H 8EG
The crown jewel of The Standard hotel in King's Cross is definitely the huge structure they've added at the top of the building - housing a restaurant that will have a damned good view. But rather than rely on the view alone to bring in punters, they've put Peter Sanchez-Iglesias, of Bristol's Michelin-starred Casamia, in charge. There will be a Spanish and Mexican-influenced menu and the dish-to-watch (literally, as we think this will be all over Instagram) is the tortilla covered with caviar.
Olympic Park, 20-22 International Way, London E20 1GQ
Allegra has been threatening to open all over Summer, but Patrick Powell's restaurant in The Stratford finally has an opening date. And it looks like the wait for the ex-Chiltern Firehouse chef to open has been well worth it, with a quite spectacular sounding launch menu (not to mention some very pretty dishes which you can see above). They had us with smoked eel pithivier, to be honest. Not to mention the pistachio choux with liver parfait snacks. The restaurant will also have a terrace with a great view across London, expect it to become the must-visit bar in the area.
9 Duke of York Square, London SW3 4LY
The Caravan team have expanded across London, but this is the first time that they've opened a brand new concept. Vardo will certainly have roots in the original Caravan ethos - the coffee ought to be very good - with something of a globetrotting menu that takes its primary influence from the spice road. So shiitake donburi will share a menu with "flat bread, garum masala labneh, fenugreek-chilli butter". Their brunch game aims to be second to none, and the building itself sounds pretty special, with glass walls that fully retract to form a completely open space.
And of course, there's...
The Park Tower Knightsbridge, 101 Knightsbridge, London SW1X 7RN
Yes, the infamous Salt Bae is coming to town and we're still hearing that December is the planned opening date. We'll have to see whether it's style over substance but when it opens, it's safe to say that everyone will be talking about this opening. In the meantime, try not to get too obsessed over his Instagram account.
Find out more about Nusr-Et Steakhouse London
Also look out for...
And even more...
We've focused on restaurants that are completely new to London above, but there's so much more opening this September. King's Cross is getting both a Lina Stores and Arabica and there's also the big new Sam's Riverside too.
For all the London restaurants opening in September - and beyond - we've got you covered. Just head over to our Upcoming London Restaurants feature for all the very latest info.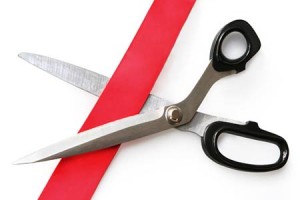 All the latest news on every upcoming London restaurant that's going to be opening in the capital. The only Coming Soon list you need.
Read more
And as for what's already opened? You'll need our New London Restaurants feature for that.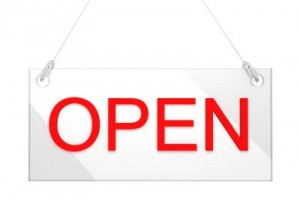 Find out all about the new London restaurants that have just opened...
Read more
Subscribe to hear the latest from Hot Dinners