Spurred on by a leak Michelin revealed its 2016 guide a day early- here are the restaurants that made the cut this year. For the news story and reactions to this year's guide see our Michelin 2016 story.
London's Michelin-starred restaurant winners for 2016
Mayfair
2 Michelin stars
Who's the chef? Mitsuhiro Araki
Why it's rated: Mitsuhiro Araki's Tokyo restaurant had three Michelin stars before he came to London and it's been one of London's hardest to get into restaurants even before this. The restaurant can take only nine people up at the dining counter and six in a private dining room - we're almost surprised Michelin managed to score a table! It's not cheap, but it's been described by Nicholas Lander in the FT as "remarkable, and not just for the ingredients."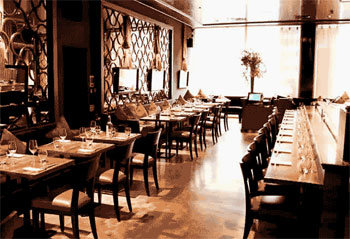 Umu
Mayfair
2 Michelin stars
Who's the chef? Yoshinori Ishii 

Why it's rated: As the only Kyoto restaurant in the UK when it first opened serving a kaiseki menu, Umu has been open for over a decade, quietly plying its trade in Mayfair. Chef Yoshinori Ishii learned his trade working in the three Michelin-starred restaurant Kyoto Kitcho in Japan. Chef Yoshi has spent his time in the UK working with British fisherman, teaching them the specialist Japanese technique 'ike jime' when handling the catch which he says gives the seafood at Umu a quality unique to his restaurant.
Bonham's
Mayfair
1 Michelin star
Who's the chef? Tom Kemble

Why it's rated: This beautifully sparse dining room upstairs at Bonham's auction house has been thrilling diners since it opened at the tail end of 2014. Chef Kemble learned his craft at Faviken and his thrilling dishes are beautifully matched with one of the best wine lists in London.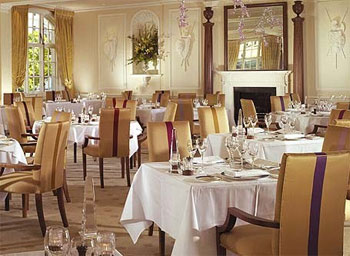 The Goring
Mayfair
1 Michelin star
Who's the chef? Shay Cooper

Why it's rated:  The Goring is one of London's most traditional dining experiences, yet it continues to attract a new generation of fans including the Guardian's Marina O'Loughlin who felt that the relatively new incomer Cooper was "making his mark" on the dining room here. Expect classic dishes made with impeccably sourced British ingredients and served with panache.
Find out more about The Goring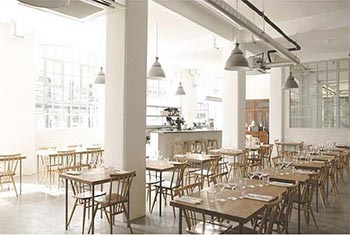 Shoreditch
1 Michelin star
Who's the chef? James Lowe

Why it's rated: James Lowe's Shoreditch restaurant has gone from strength to strength since it opened (and is Hot Dinners' main source of flat whites in Shoreditch). It's known for a regularly-changing menu with a heavy emphasis on seasonal and foraged ingredients and attracts food world heavyweights to the dining room in droves.
Portland
Fitzrovia
1 Michelin star
Who's the chef? Merlin Labron-Johnson

Why it's rated: The Portland is the newest restaurant on the list and comes from the same people behind Quality Chop House. It opened to rave reviews in January and has been a huge success with the nearby BBC too. It even got a perfect 10 from AA Gill who said "This is all of the best of modern eating, with the nonsense, pretension and snobbery left out." 
2016 Michelin Bib Gourmands in London
Michelin's Bib Gourmand awards go to restaurants 'offering good food at moderate prices'. In London 'moderate' translates to three course for £28 or less - so that's a pretty good deal for great food. This is also where Michelin gets the chance to reward more restaurants that aren't in the starched white tablecloth brigade. This year the new Bibs go to the following London spots:
Full list of London's Michelin-starred restaurants 2016
Every listing on the Hot Dinners website will show you how many Michelin stars that restaurant has. For the full list, in descending star order, click here.