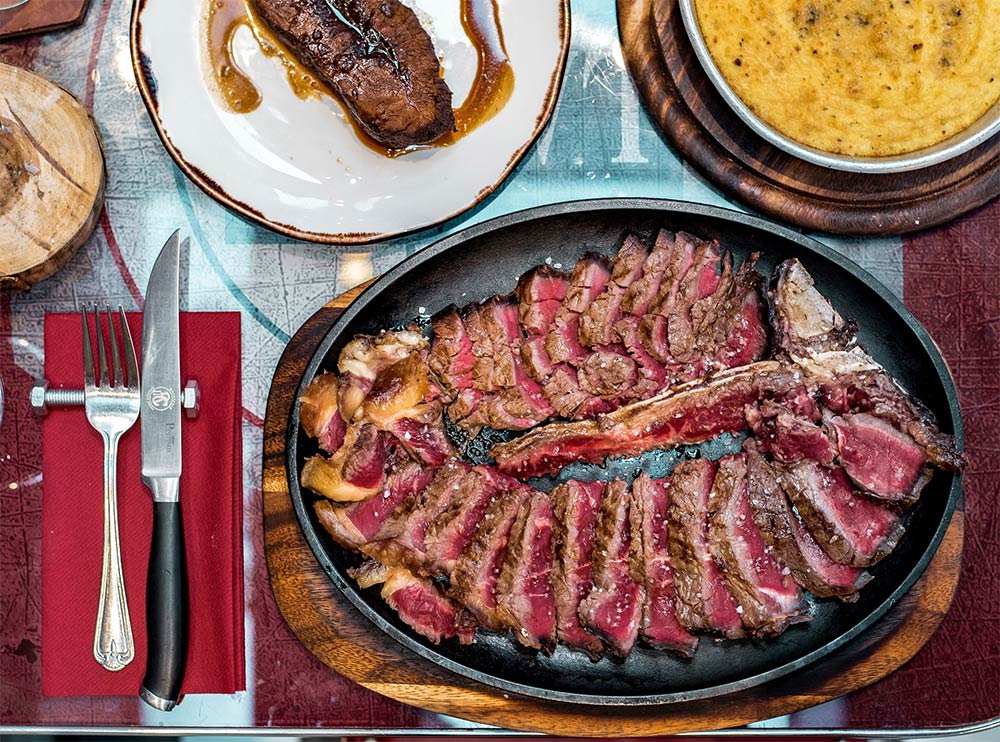 In what should be its biggest restaurant yet by far, Robert Costa's Macellaio RC (somehow, we've only now just realised what the RC stands for...) is heading up to Shaftesbury Avenue. It's taking over the space that was once one of the best pre-theatre dining restaurants in the area, Cafe Monico. But with no theatre, we can see how that might have been very hard to keep going.
The latest Macellaio RC should have a similar vibe to the other restaurants in the group. An Italian grill restaurant with dry-aged steak from the Fassona breed at the heart of the menu, it's very much all about the steak. The barbecue grill will be the centre of attraction and like their other restaurants, the on-site butchery will be a big thing too.
Full details are yet to be released, but looking at the menu in their other restaurants, alongside the steaks you can expect lardo bruschetta, beef tartare, prosciutto and a selection of pasta dishes. We'll have more info close to the opening date.
More about Macellaio RC
Where is it? 39-45 Shaftesbury Ave, Soho, London W1D 6LA
When does it open? 26 June 2021
Find out more: Visit their website or follow them on Instagram @macellaiorc.
Subscribe to be the first to get the news from Hot Dinners