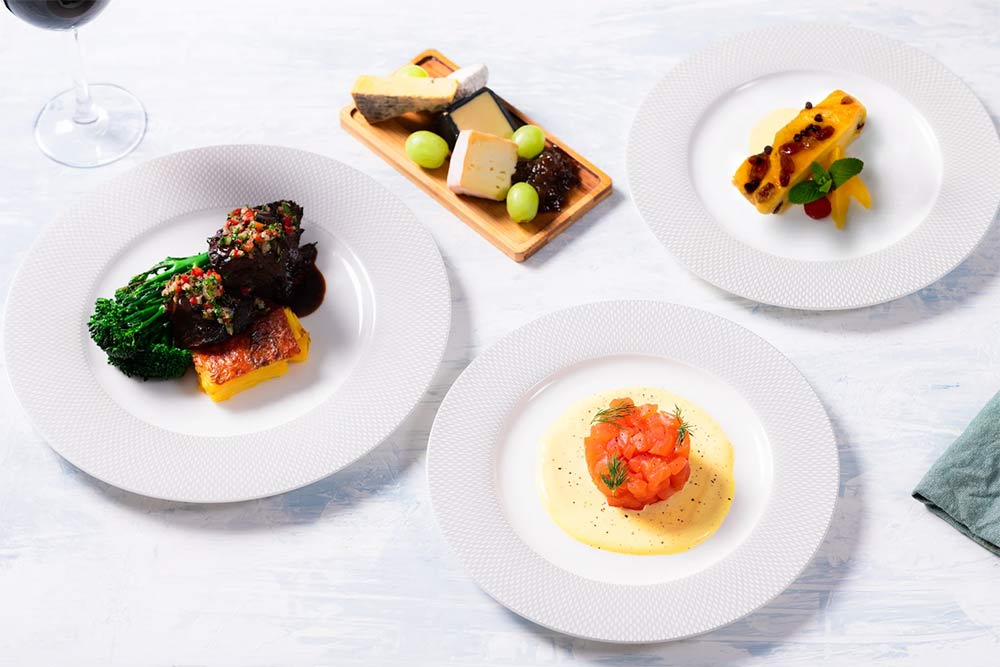 Unsurprisingly, there aren't many people taking first-class flights at the moment, and even less airline meals being prepared in general (although you can order Japan Airlines bento to go). So, until things pick up again, British Airways have decided to get in on the meal-kit business. They've just launched a kit that will let you prepare one of their first-class meals in your own home.
You'll have a choice of four boxes, each cost £100 for two and here's an idea of the menu:
Loch Fyne smoked salmon timbale with honey mustard dressing
Slow-cooked British beef cheeks with Jalapeno potato gratin, tenderstem broccoli and chimichurri
Cheese selection of Caws Golden cenarth, Snowdonia Black Bomber Cheddar, Harrogate blue and Kidderton ash goats cheese with chutney
Dark chocolate & orange liqueur bread & butter pudding with vanilla sauce
Yes, it's a step up from what you might be used to in World Traveller, or even Business. Alas, there aren't any BA First plates included.
Will it be quite the same if you don't have a glamorous location to arrive at the end of it or, indeed, someone to prepare all this for you while you recline, sipping Champagne? If you really are missing a taste of plane food (albeit food that definitely would require you to turn left when getting on the plane) the boxes are on sale now.
More about the British Airways First Class meal kits
How much? £100 (feeds two)
Delivery range: Nationwide
How to order: Order online
Subscribe to be the first to get the news from Hot Dinners