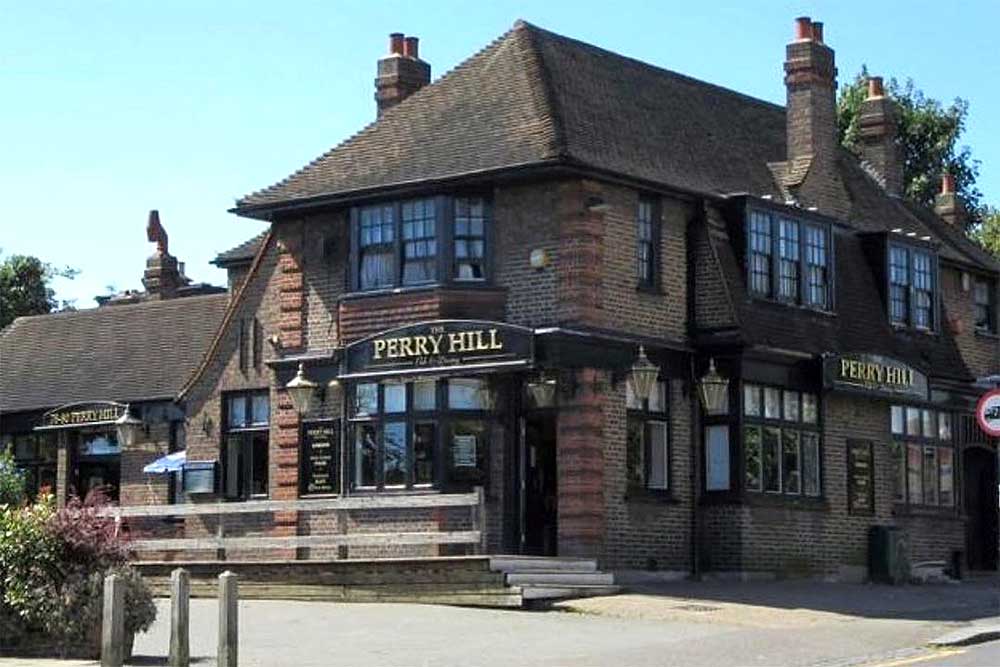 Back before Christmas, there was a distinct frisson of excitement in South London when it was revealed that local pub the Perry Hill was being taken over by new company, Doghouse Pubs. The pub's been closed for quite a while, so this was great news for locals. Even more so when it turned out that Doghouse Pubs was run by Phil Sutton (previously at the Florence in Herne Hill) and his wife Oonagh McCormack.
Now, in the run-up to everything reopening, the pub's shifted in a new gear with the arrival on board of Jamie Younger, who used to own the much-loved owned The Palmerston in East Dulwich and still runs The Begging Bowl in Peckham. He's taking on the kitchen at the Perry Hill and the draft food menu for reopening sounds great.
Beef shin croquettes, horseradish
Whipped goats curd, spring vegetables
Jam doughnut ice cream sandwich
Bourbon and pecan pie, crème fraiche
All that's in addition to a 'smoked and slow-cooked section' featuring smoked chicken, brisket, shredded pig's shoulder and celeriac steak, all of which come with house slaw.
They've put up a heated pergola in the garden, so it's all go for 12 April and the pub's grand reopening.
More about the Perry Hill Pub
Where is it? 78-80 Perry Hill, London SE6 4EY
When? The garden reopens for bookings on 12 April 2021
How to book: book a covered table online - others are walk-ins.
Find out more: Visit their website or follow them on Instagram @perryhillpub
Subscribe to be the first to get the news from Hot Dinners