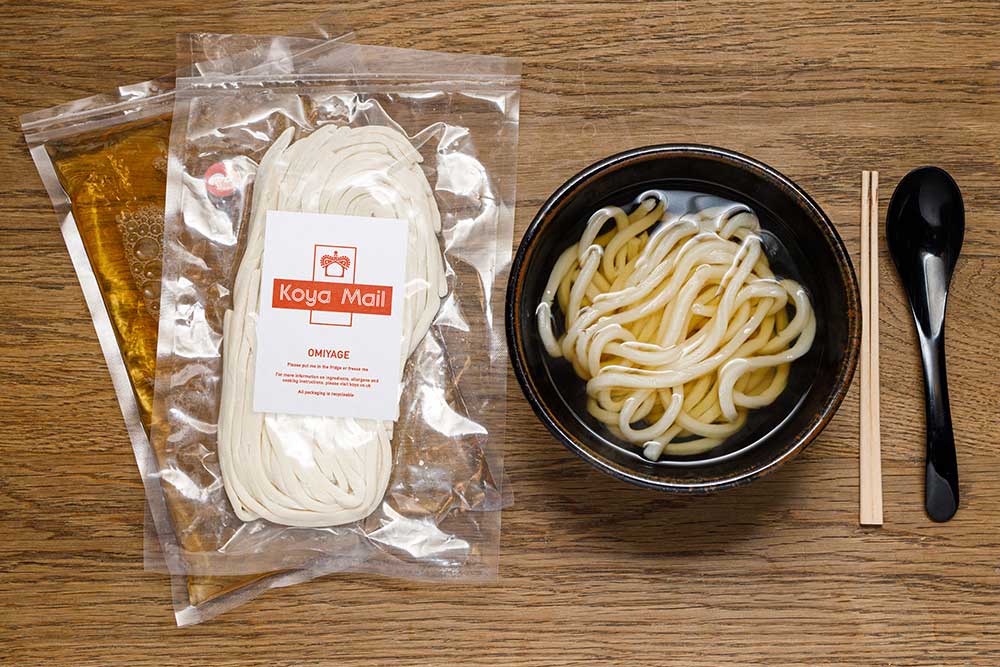 If you've only been getting junk mail and bills in the post recently, then wouldn't a delivery from Koya really cheer you up?
London's top tier noodle restaurant is about to start doing letterbox delivery of its two key ingredients - fresh dashi broth and udon noodles. Koya Mail will send out Omiyage boxes with enough for two generous portions of each made fresh on the day it's posted.
Each box costs £14 and will come with a special recipe card from Koya's head chef Shuko Oda. Recipes will change monthly and once you've mastered the basics you can move on to making some of the restaurant's most popular dishes like their lamb cumin miso.
More about Koya Mail
When? Launches 9 February 2021.
Delivery: Nationwide every Tuesday to Friday.
Find out more: Visit their website or follow them on Instagram @koyalondon
Subscribe to hear the latest from Hot Dinners