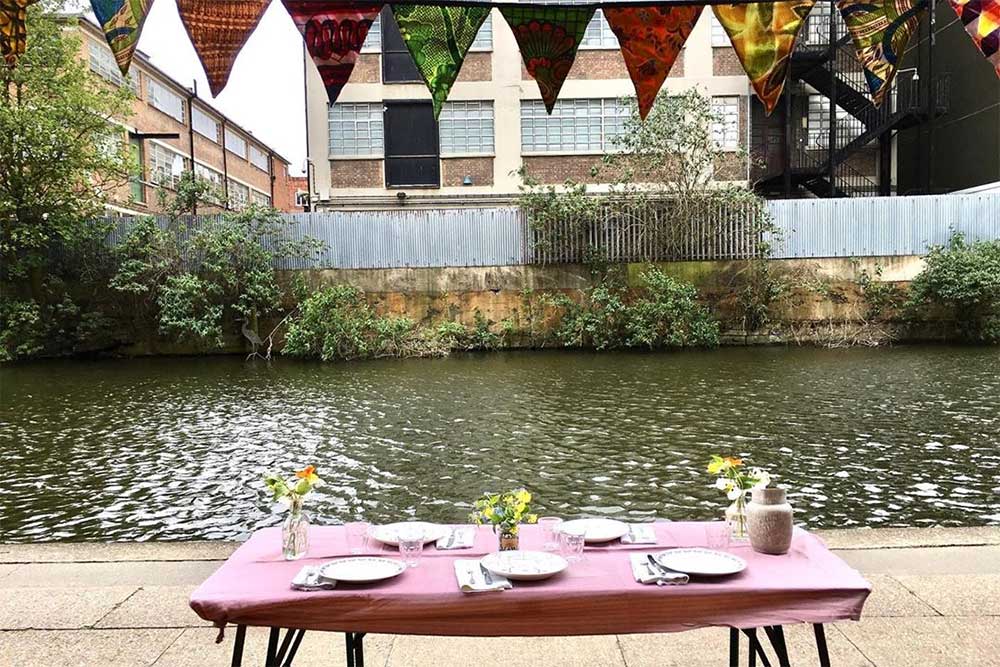 We really are in unusual times. One of the things that regulars of Hackney's oh-so-popular Towpath Cafe know is that it's an ephemeral, seasonal kinda place - opening with the onset of summer and closing as Autumn arrives. But this weekend, owners Lori De Mori and Laura Jackson revealed that, along with most of London's hospitality world, they'd also be reopening.
In a post on Instagram, they said: "Extraordinary times call for extraordinary actions. From next Thursday we're rolling up our shutters again. Taking it one day at a time...inching forward in the dark like everyone else. Minding the times while trying to keep our spirits buoyant."
They'll be open for lunch and dinners "for whoever is up for properly bundling up, braving the elements and sitting out by the canal with us at a time when Towpath would normally be tucked up for winter."
The winter season is kicking off strong - the first week's dinners will celebrate the cafe's new season olive oil which has just turned up from Tuscany.
More about Towpath Cafe
Where is it? 42 De Beauvoir Crescent, London N1 5SB
When? Reopens 3 December 2020.
How to book: Book for dinners using this form.
Find out more: Visit their website or follow them on Instagram @towpathlolo
Subscribe to be the first to get the news from Hot Dinners