As autumn continues and the temperatures cool, there are still many new openings to look forward to in November. Historically one of the biggest months for openings in London, things are understandably quieter this year. But there are still some very promising new restaurants on the horizon...
Bloomsbury - 43 Store Street, London WC1E 7DB
What: Anna Tobias + 40 Maltby Street
Anna Tobias (ex River Cafe and Rochelle Canteen) has teamed up with the people behind 40 Maltby Street for this Bloomsbury restaurant. There's definitely a comfort food vibe to the endeavour (and we all need a bit of that right now) with pies, stews and soups all in the mix. It's well worth checking out their Instagram feed for a feel of what to expect. With 40 Maltby Street involved, expect a wine list that tilts towards the natural.
King's Cross - 4 Pancras Square, Kings Cross, London N1C 4AG
What: BAO bakery
This is the latest from BAO and it's something of a departure for them. Yes, you will be able to order some signature baos (we have our eye on the Fried Chicken XO Butter Kiev variant) but there's a new addition in the form of BAO Bakery Goods. They'll be selling cookies, BAO muffins, Pizza BAO and lots more. You'll also be able to eat them there or collect (and expect much more delivery options too).
Paddington - Sheldon Square, Paddington Central, London W2 6HY
What: Cheese. On a barge!
They have a cheese conveyor belt, a cheese shop and now the next logical opening for The Cheese Bar is The Cheese Barge. Moored in Paddington, we're told to expect "honest British dishes using small producer cheese". But frankly all we needed to hear was the name of the restaurant to know that we just have to go. And that's before we heard about the aligot made with spuds, Mrs. Kirkham's Lancashire, a half-kilo of Baron Bigod and baked to order.
Find out more about The Cheese Barge
Covent Garden - 2a Garrick St, Covent Garden, London WC2E 9BH
What: Asma Khan's new home
Asma Khan's Indian restaurant Darjeeling Express was already a hit when its appearance on Netflix's Chef's Table turned it into one of the hardest tables to book in town. They've left Carnaby for this much bigger restaurant which features a new deli menu during the day (which will be much easier to book) and several set menus during the evening. Bound to be one of the huge hits of autumn and if you haven't had the chance to try her food - this is definitely the perfect opportunity.
Find out more about Darjeeling Express
Carnaby - Top Floor, Kingly Court, Carnaby London W1B 5PW
What: Syrian pop-up goes permanent
As Asma Khan moves out of Carnaby - Imad Alarnab moves in. The former Syrian restaurateur fled his home during the civil war, losing everything, before eventually making it to and settling down in the UK. He ran hugely popular pop-ups and residencies before settling in Carnaby. Expect plenty of the dishes made popular in those pop-ups, including Syrian mezze, his famous falafel and lots more.
Find out more about Imad's Syrian Kitchen
Shoreditch - 19-23 Bethnal Green Road, Shoreditch, London E1 6LA
What: Mediterranean in Shoreditch
This Shoreditch restaurant takes up the space left vacant by Beach Blanket Babylon. It comes from Niko Kontogiannatos, former head chef at Caravan Fitzrovia, and he'll be using his Greek heritage to inform a Mediterranean menu. Everything will be created in-house, including their bread and their own ice cream.
Notting Hill - 2 Farmer Street, London W8 7SN
What: Mexican food meets Japanese food
While Markus Thesleff is an unknown restaurateur here, he's had big hits in the middle east, and he's bringing some of that knowhow to this Notting Hill opening. It's combining influences from both Japan and Mexico - so it should be quite unlike anything in the area. The draw is likely to be the "Gangster Taco menu" - which has 22 taco variations, including miso black cod.
Find out more about Los Mochis
Also look out for...
And even more...
That's not all, though. For all the London restaurants opening in November - and beyond - we've got you covered. Just head over to our Upcoming London Restaurants feature for all the very latest info.
And as for what's already opened? You'll need our New London Restaurants feature for that.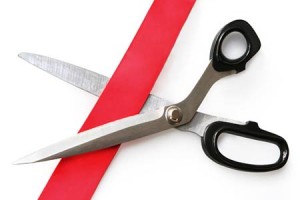 All the latest news on every upcoming London restaurant that's going to be opening in the capital. The only Coming Soon list you need.
Read more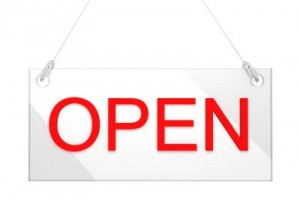 Find out all about the new London restaurants that have just opened...
Read more
Subscribe to hear the latest from Hot Dinners