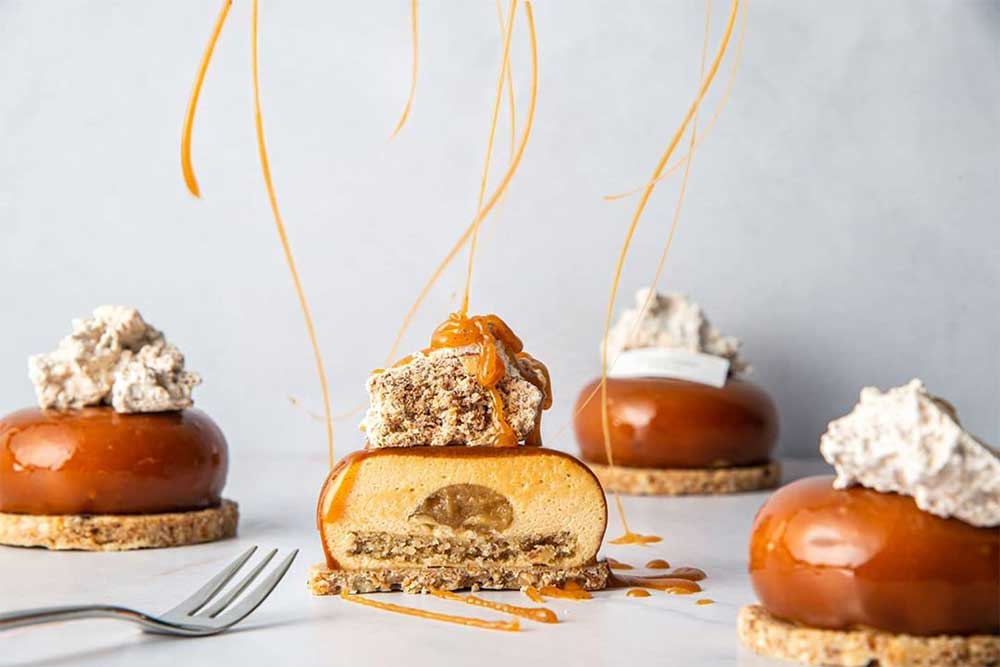 Top French pastry chef Philippe Conticini must really like Camden. He's chosen that part of town to open his second patisserie there this year. Having opened a Salon de The in the North Yard of Camden Market mere weeks before lockdown, this new 40-seater Conticini Café at the Buck Street Market will be a more casual affair. You'll be able to buy his pastries, but there'll also be an on-site boulangerie, freshly baked viennoiseries and "an extensive filled croissant menu". That sounds like it would gladden the heart of anyone with options including Brie & Truffle, Mozzarella, Tomato, Basil & Pesto and Asparagus, Prosciutto & Shaved Parmesan.
You may have tried Philippe's next-level pastries when he was involved in the London patisserie group La Pâtisserie des Rêves a few years back. Now, with three shops in Paris and one in Tokyo, the addition of the second London spot makes this city a big deal for Philippe. So what can you expect? Well, browsing through his Instagram feed, recent additions to the shop include
L'Étretat - Hazelnut cookie, crispy almond caramel, apple ginger compote and caramel mousse.
The Bayonnais - chocolate biscuit and streusel, 72% creamy chocolate insert@michelcluizel, chocolate mousse and fleur de sel
Apple Baba - a seasonal baba soaked in a slightly spicy apple syrup, with a light cream with sweet spices, an apple sauce enhanced with ginger and vanilla whipped cream
There are also several iterations of the Yule Log planned for Christmas, if you're already planning ahead.
According to the chef himself; "We're providing an opportunity for Londoners to indulge in the finest French patisseries that we hope will transport them, if just for a second, to the romance of Paris, without leaving the capital."
More about Conticini Café
Where is it? Buck Street Market, 180-188 Camden High St, Camden Town, London NW1 8QP
When? November 2020
Find out more: Visit their website or follow him on Instagram @philippe_conticini
Subscribe to be the first to get the news from Hot Dinners