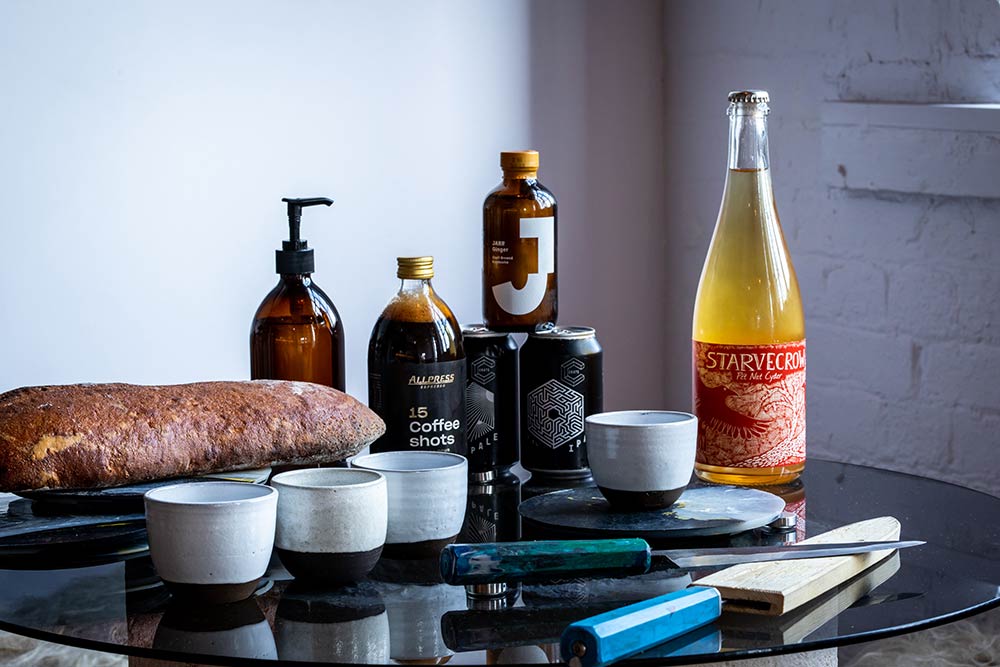 If you're minded to find somewhere that gives more than lip service to sustainability and would prefer to give the supermarkets a swerve, then this new Hackney shopping spot might be of interest.
CRATE Brewery along with its neighbour's Silo is gearing up to launch a weekly market, selling everything from freshly milled flour for sourdough making to natural wines and refillable washing up liquids.
Sustainability is the key here, so every trader and producer has been chosen for their commitment to reducing waste. You'll be able to buy the crockery from the restaurant at Silo - like their Glass Porcelain plates made from crushed wine bottles that have been consumed at Silo and CRATE. "As a restaurant, we cannot thank our suppliers enough for the support," says Silo's chef Doug McMaster, adding that the market's "an excellent opportunity to introduce these great businesses directly to our friends and customers".
They'll be selling wines from Tillinaham vineyard which got a great review from Marina O'Loughlin in the Sunday Times alongside leather aprons and bags made from British goat leather specialists Billy Tannery.
More about The White Building Market
Where is it? The White Building, Unit 7, Queen's Yard, 43 White Post Lane, London E9 5EN
When? 22 October 2020 - Open Thursday to Sunday
More info: Follow them on Instagram @thewhitebuildingmarket
Subscribe to be the first to get the news from Hot Dinners