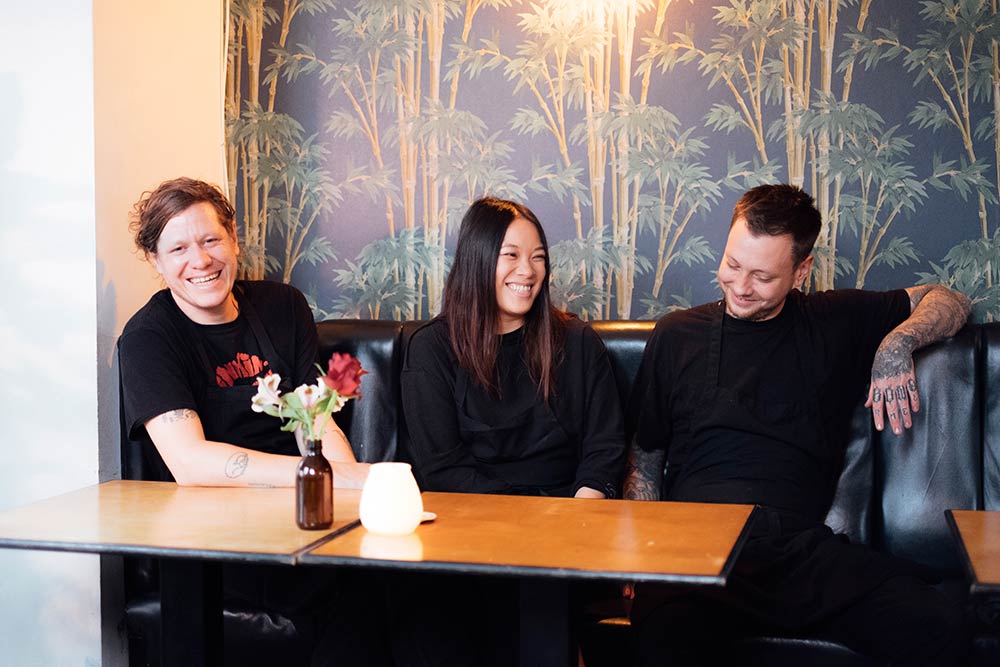 A promising new residency has launched at The Gun in Homerton (sister pub to The Compton Arms) and yes, you can still visit even though Tier 2 status is imminent.
Called Satsu (that means 'murder' or 'kill' in Japanese - a play on The Gun's name), it's from Reece Moore (Four Legs, Dabbous, Texture and Bao), Jenny Phung (pop up Ling Ling's) and James Shepherd (ran Haggerston cocktail bar, Shep's).
The menu is pitched as "Western dishes are subtly punctuated with an eastern influence" and expect it to evolve over the next few months (much as Four Legs' menu has). A taster is:
Oyster, kimchi liqueur
Tartare, sesame, gochugaru
Satsu salad - tofu, miso and chilli oil, ginger and corn nuts
A regular pasta dish, like Tortellini & Mala broth
A changing fish dish - inc Monkfish, greens, chicken sauce
Rice, mushrooms, nori
Chicken parmi
They'll also have confit potatoes which would like a must even if you're just popping in for a (socially distanced) drink. There will be a single changing dessert too - including profiteroles and a honey tart made with The Gun's Well Sweet (Street) Honey. And yes, they will be doing a Sunday lunch.
Four Legs at The Compton Arms proved a big hit - so this is definitely one to watch.
More about Satsu at The Gun
Where is it? 235 Well St, Hackney, London E9 6RG
When does it launch? Running now
Find out more: Visit their website or follow them on Instagram @satsu_atthegun
Subscribe to be the first to get the news from Hot Dinners