What: Chishuru
In a nutshell: West African in Brixton
Summing it all up: After winning the Brixton Kitchen competition in 2019, Adejoké 'Joké' Bakare's supperclub Chishuru is becoming a restaurant in Brixton Village. Expect West African cuisine from a mix of African and British produce.
The low-down
Winning the "Amateur" section of the Brixton Kitchen competition last year has given supperclub Chishuru the opportunity to launch a first standalone restaurant in Brixton Village, with the support of Hondo Enterprises. Run by Adejoké 'Joké' Bakare, the food is based around West African dishes, combining the best of British and African produce.
The menu will change based on the produce available - but will kick off with:
Waina, fermented rice balls, served with squash, peanut and tamarind sauce
Ekuru, made from ground black beans and toasted Egusi seed flour and served with pumpkin seed pesto.
A grill section with Whole Snapper, Benne Chicken, Mutton Skewers and Beef Suya
Goat Ayamase, slow-cooked goat shoulder with spiced green sauce
Groundnut Soup with chargrilled Cauliflower in a spiced peanut butter sauce
Desserts include Baobab mousse with peanut ice cream, malted millet and sorghum molasses granola and Gullisuwa, a fried sweet bread, served with kulikuli nut crumb and yoghurt ice cream.
Here's what Joké has to say about the launch:
Winning for me was a major step towards fulfilling my dream of introducing my vision of West African cuisine to the London food scene. The feedback Chishuru has received so far has been wonderful. I'm so glad to be able to bring pleasure with my food, and introduce the cuisine of our region to more people. I'm grateful to be given the opportunity to pursue this path, and very much looking forward to working with Brixton Village and the support of Hondo.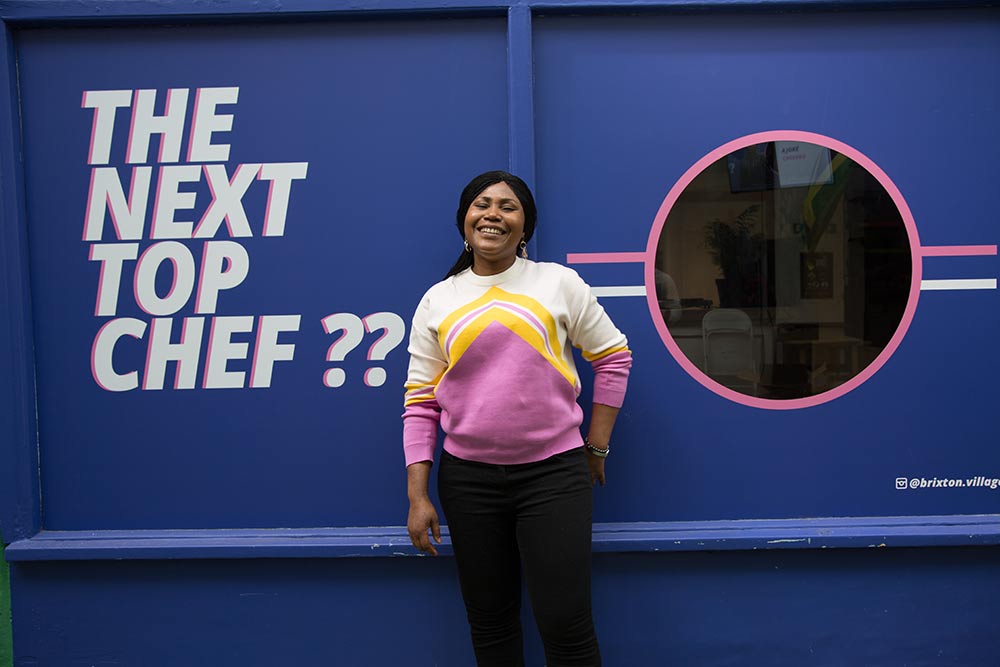 More about Chishuru
Where is it? Unit 9, Market Row, Brixton, London SW9 8LB
When does it open? 3 September 2020
Find out more: Follow them on Instagram @chishuru.
Subscribe to be the first to get the news from Hot Dinners