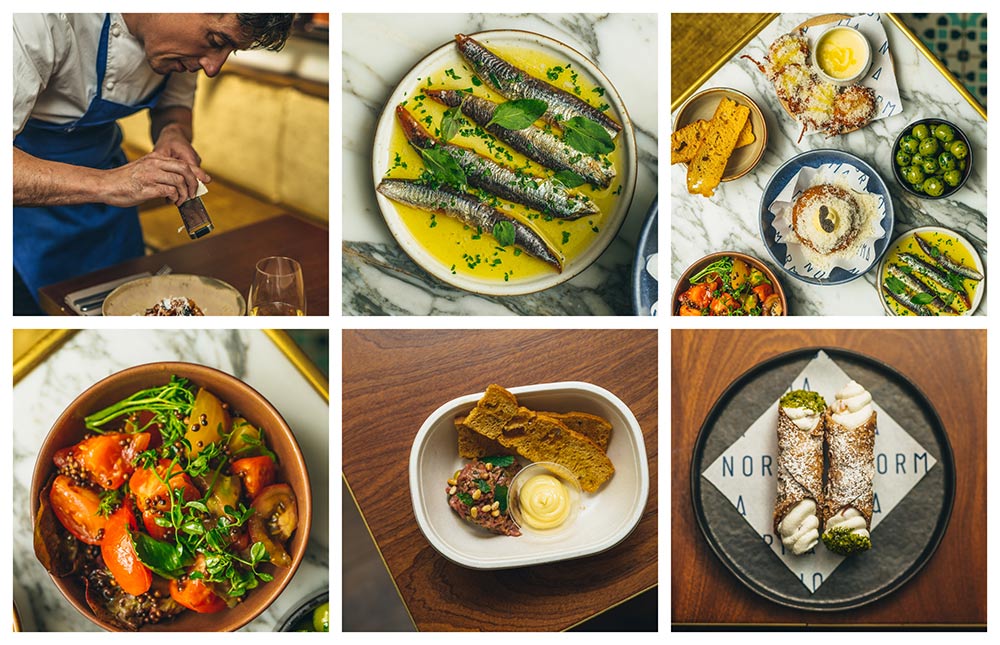 The main restaurant is now open, but Ben Tish's Norma is taking the at-home set up one stage further, with three flavours to choose from.
First up is the really full-on approach, which essentially brings the restaurant to you. This is completely bespoke and will be fully catered, with chefs and front-of-house staff coming to your home (with all necessary social distancing, of course) to cook and serve the meal for you. They'll even bring along the plates from the restaurant to give the real Norma feel.
That will be for either hosting dinners, barbecues or just preparing canapes (including Wild bream crudo, pomegranate coriander and Porcini & truffle arancini and Mini cinnamon-spiced quince brioches).
Don't fancy having chefs in? If that's just a little too much for you, they'll also have sharing platter to collect. Those will include trays of Aubergine parmigiana, Lamb shoulder with roasted courgettes & salsa morsica as well as tiramisu and cannoli.
Finally - if even that's too much, they're also launching delivery through Supper and Deliveroo - and that will include a pasta kit for pasta alla Norma (an excellent tomatoes and basil pasta dish)
More about Norma
Where is it? 8 Charlotte Street, Fitzrovia, London W1T 2LS
When does At-Home start? 20 August
More info: Visit their website or follow them on Instagram @norma_ldn.
Subscribe to be the first to get the news from Hot Dinners