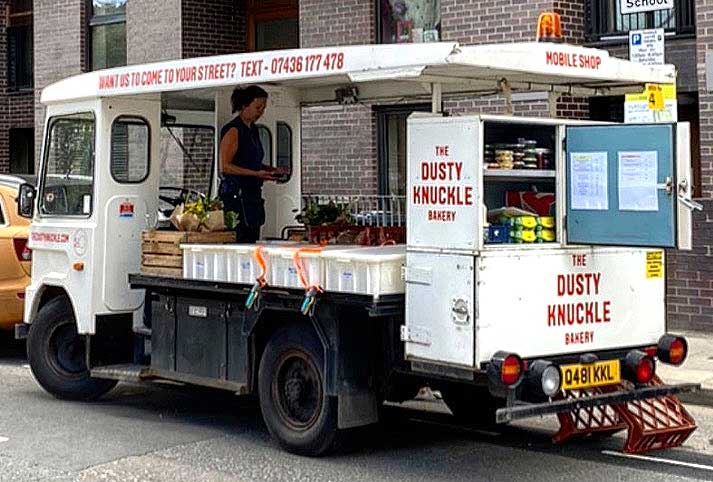 Necessity is the mother of invention and, if needing to get your bread out to eager customers who can't make it to your actual bakery isn't a necessity, then we don't know what is.
That's why Dalston-based Dusty Knuckle have come up with this wheeze - the Breadmobile. Using an old milk float, they're currently touring North and East London during the week. From the Breadmobile they're selling everything from their amazing sourdough, pastries and sausage rolls through to produce like Ozone coffee, Paxton's cheese, Rebel Rebel flowers and more.
So if you're a fan of their excellent sourdough but can't make it Dalston or get a delivery slot - this is for you.
More about The Dusty Knuckle Breadmobile
Where is it? The bus currently tours Haggerston, Clapton, Bow, Hackney Wick, Clissold Park, Barbican, Highbury Fields Walthamstow, De Beauvoir, Holloway, Stoke Newington with a timetable up on their Instagram feed.
Find out more: Visit their website or follow them on Instagram @thedustyknuckle
Subscribe to be the first to get the news from Hot Dinners