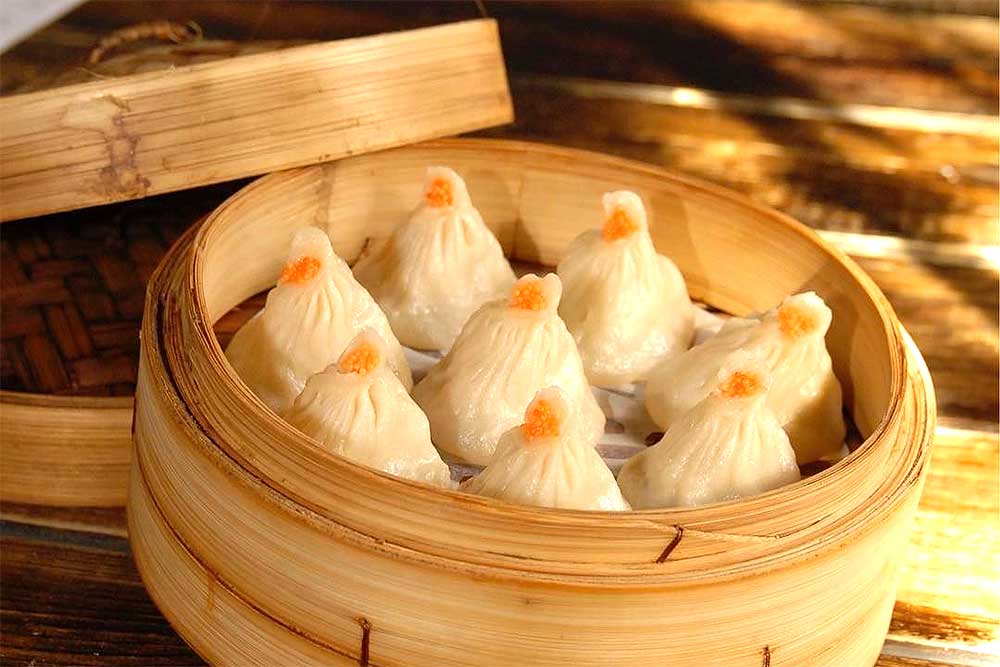 Well now, this is welcome news. Given how much Chinatown suffered in a drop off in trade the weeks before lockdown, any signs of revival there are doubly appreciated.
So we're delighted to reveal that one of our favourite hangouts in London, Dumplings' Legend, is back up and running.
The restaurant announced yesterday that it had moved to delivery, with "Stir-fry and Xiao long Bao and our favourite Dumplings platter" on the menu. Most restaurants seem to be serving a truncated delivery menu during the lockdown, but given how big Dumplings' menu was in the first place, there's loads of choice on offer.
Here's just a very small taste of what you can order:
Classic pork xiao long bao
Steamed veggie dumplings
Preserved egg with red chilli sauce
Clear beef broth
Taiwanese 3-Cup chicken
Golden king prawn with salted egg yolk
Mapu tofu with minced pork
And they'll also be doing a variety of roast meat dishes too.
More about Dumplings' Legend
Where is it? 15-16 Gerrard St, West End, London W1D 6JE
How to order: They're on Deliveroo daily
Find out more: Follow them on Instagram @dumplingslegend
Subscribe to be the first to get the news from Hot Dinners