Spring is nearly here! Here's what restaurant openings you've got to look forward to in March.
Richmond - 61-63 Petersham Rd, Richmond TW10 6UT
What: MasterChef winning chef comes to Richmond
MasterChef: The Professionals winner Steven Edwards has had rave reviews for his Hove restaurant Etch and now he's opening in London. He'll be serving up a seasonal British a la carte menu during the week as well as a special five-course tasting menu on Sundays - with a salt-baked pork rump on offer.
Find out more about Bingham Riverhouse
King's Cross - 11 Goods Way, London, N1C 4UR
This is the King's Cross outpost from the same people who brought us Flat Iron Square at London Bridge. There's a live music venue, Lafayette, an American-style bar called Sweetwater and a covered area, The Courtyard, with food traders Breddos Tacos and The Duck Truck kicking things off alongside the highly anticipated UK debut for NYC's Sushi On Jones.
Peckham - Unit 5, 12-16 Blenheim Grove, London, SE15 4QL
What: Levan's next-door sibling
From the same team behind Brixton's Salon and Peckham's Levan, this will open next-door to the latter. It's inspired by the corner restaurants and delis of New York. Lox (smoked salmon), potato latkes, salt beef beignets and 'nduja soaked focaccia all feature.
Islington - 169 Holloway Road, London N7 8LX
What: Sambal Shiok grows next-door
Sambal Shiok have had success on Holloway Road with their laksa bar - so much so that they're also taking over the space next door. This time it's all about affordable Malaysian rice boxes, all inspired by economy rice eateries in Malaysia.
Find out more about NASI Economy Rice
Fitzrovia - 33-41 Charlotte Street, London, W1T 1RR
What: Six-course tasting menu in Fitzrovia
This is the first London restaurant for Six by Nico - already in Glasgow, Manchester and Edinburgh. Created by Scottish chef Nico Simeone they have a six-course tasting menu that changes every six weeks, each menu centring around a specific theme.
Find out more about Six by Nico
Camden - Buck Street Market, Camden High Street, NW1 8QP
What: Young, successful Irish chef comes to London
Adrian Martin is already a big thing in Ireland, with cookbooks and TV appearances behind him and now he's heading to London as part of the new Buck Street market development in Camden. He'll be serving up fine dining food in a converted shipping container, and there's a close eye on sustainability too.
Find out more about Wildflower
More openings to look for in March...
And even more...
That's not all, though. For all the London restaurants opening in March - and beyond - we've got you covered. Just head over to our Upcoming London Restaurants feature for all the very latest info.
And as for what's already opened? You'll need our New London Restaurants feature for that.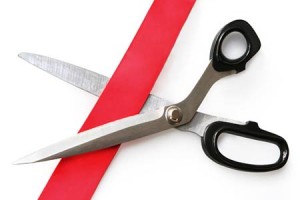 All the latest news on every upcoming London restaurant that's going to be opening in the capital. The only Coming Soon list you need.
Read more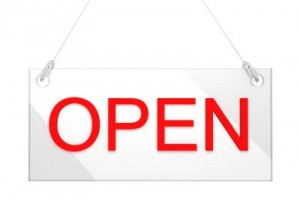 Find out all about the new London restaurants that have just opened...
Read more
Subscribe to hear the latest from Hot Dinners