It's already a Borough Market mainstay, but the addition of a new late-night burger menu at Roast is bound to get the punters in.
The new #Roastdoesburgers menu will be served from 8.30pm-late. There'll be four to choose from - three meaty burgers in brioche buns and a vegan option in a charcoal bun.
No.1 - 8oz quality British beef patty, cheese fondue, lettuce, pickles, tomatoes, onion, and pink sauce.
No.2 - Half buttermilk fried chicken, cheddar cheese, grilled pineapple, lettuce and lime pepper mayonnaise.
No.3 - Breaded pork chop, with shredded BBQ pork shoulder, grilled pineapple and pickled red cabbage
No.4 - Black bean and sweet potato patty, with 'sheese', love heart tomato and pickled red cabbage.
Even better, if you order two sides and a drink at the restaurant you get one of these burgers for free, which sounds like a hell of a deal.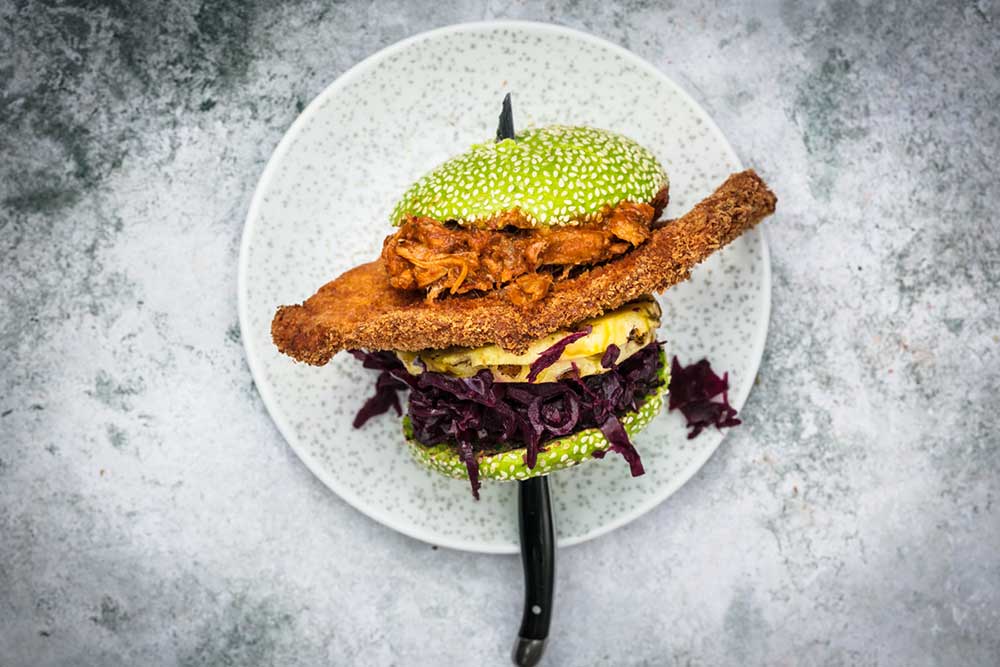 More about Roast
Where is it? The Floral Hall, Stoney Street, London SE1 1TL
When? From 19 March 2020
Find out more: Visit their website or follow them on Twitter @roastrestaurant
Subscribe to be the first to get the news from Hot Dinners