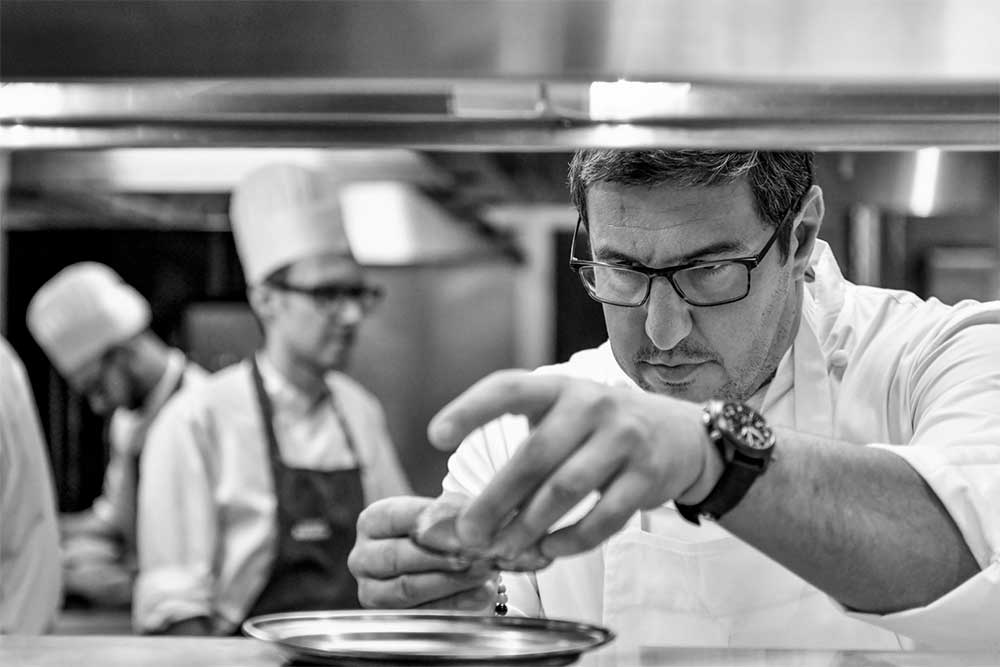 As we hurtle towards Brexit Day on 31 January, yet another top UK restaurant figure has fallen foul of British immigration rules.
Taking to Instagram this afternoon, Claude Bosi, who heads up the two Michelin-starred restaurant Claude Bosi at Bibendum, revealed that he's had his application for permanent UK residence refused.
"I have been in England for 23 years and today they have send me this," said Bosi, posting a picture of the letter he received from the Home Office. "I love Britain I considered until today like home but they just told me after 23 years of taxe paid /Vat paid Im not welcome-anymore WTF it's going on in this world."
He went on to ask Boris Johnson; "did I do something wrong?"
While some chefs tried to lighten the mood - Sat Bains replied telling Claude "I told you years ago! Nobody likes you!" - others reacted with shock. Daniel Clifford from Midsummer House told the Frenchman, "If you go, I'm coming with you."
Although according to Big Hospitality, it was because he applied for the wrong type of settled status. They contacted the Home Office who said: "Mr Bosi made an application for a permanent residence card – something which EU citizens living in the UK are not required or encouraged to do. His application for permanent residence was not successful because he did not provide sufficient evidence to show he met the criteria. We have spoken to him to help him to apply to the EU Settlement Scheme."
Bosi is the latest well-known restaurant industry person to have issues with the home office over his residency status. Back in September, TV star Fred Sirieix was mistakenly asked for proof of residence despite having lived here for 27 years.
Before that, Bath-based baker Richard Bertinet who was turned down for permanent settled status despite living here for 31 years and Polish chef Damian Wawrzyniak's time cooking for the Queen during his 15 years living here still didn't help him with his application.
Subscribe to hear the latest from Hot Dinners