We're nearly at the end of the year and restaurants are rushing to open in time for Christmas. And there are some proper crackers appearing before the Christmas break. And no, we're not ashamed of that punnage.
Soho - 10 Lower James St, Soho, London W1F 9EL
The hugely popular pasta bar is about to get a sibling restaurant in Soho (it's where Foxlow used to be). Expect their amazing "silk handkerchiefs" to be there as well as plenty of new specials just for Soho. We'd also like an "Amaresso Martini" their twist on the classic Espresso Martini. We'd like that very much.
Photo by Milly Fletcher
Shoreditch - 3 King John Court, Shoreditch Village, EC2A 3EZ
Casa do Frango was voted as the Hot Dinners readers' favourite restaurant last year, so we can assume you'll be very pleased with their new restaurant too. Their amazing chicken will be on the menu, of course, as well as new dishes like Prawn Rice (Arroz de Camarão) and Portuguese beef cheek stew (Carne Guisada). Plus there will be a new bakery for pasté​is de nata​ - aka Portuguese custard tart. We'll have as many of those as we can carry home,please.
Mayfair - Brook Street, Mayfair, London W1K 4HR
It's been promised for a couple of months but now we have a confirmed opening date for what is probably the most eagerly anticipated opening of the year. Daniel Humm, whose Eleven Madison Park restaurant has topped the World's 50 Best list, is taking over the main restaurant at Claridge's. Work has been underway for months, so you should expect a completely changed restaurant space with an increased focus on the bar too.
Mayfair - 82 Piccadilly, London, W1J 8HB
We've already had the opening of Le Comptoir Robuchon (with their outstanding mash) and now it's the turn of the Robuchon Deli around the corner. It's a more casual option as opposed to Le Comptoir, with options to both eat in or take away - including their amazing bread.
White City - 88-89, Wood Lane Arches, London W12 7LH
London has gone a little quieter on BBQ of late, but Prairie Fire are here to change that. They've been popping up across London but this sees them get their own permanent place in White City - as part of a new development in the Wood Lane arches. There will be 16-hour oak-smoked brisket, 14-hour applewood smoked pork, burgers, meat samplers and more - and vegans will have plenty to choose from.
Chelsea - 2 Elystan Street, London, SW3 3NS
This restaurant in the heart of Chelsea comes from the same people behind Goodman and Burger and Lobster. This time they're opening an Italian-inspired neighbourhood restaurant with "feasting plates of wild seafood, grilled meats and classic wines". Plus much of the fish will be from the excellent Rex and Mariano, just around the corner.
More openings to look for in November...
The year is winding up...
And even more...
That's not all, though. For all the London restaurants opening in December - and beyond - we've got you covered. Just head over to our Upcoming London Restaurants feature for all the very latest info.
And as for what's already opened? You'll need our New London Restaurants feature for that.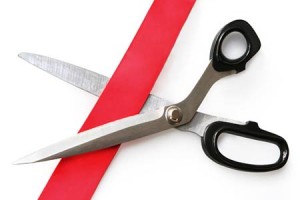 All the latest news on every upcoming London restaurant that's going to be opening in the capital. The only Coming Soon list you need.
Read more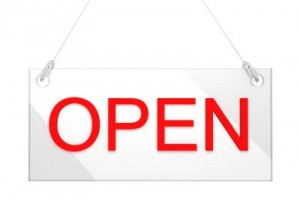 Find out all about the new London restaurants that have just opened...
Read more
Subscribe to hear the latest from Hot Dinners