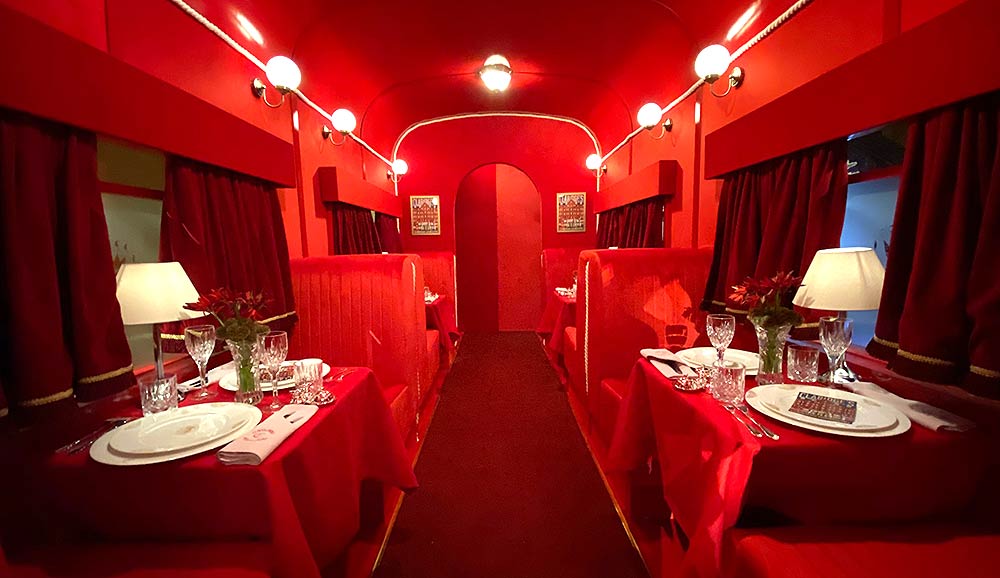 For their tenth annual Christmas tree unveiling, Claridge's have completely outdone themselves. This year, the tree - designed by shoemaker to the stars Christian Louboutin - comes complete with a festive train carriage you can dine in.
The Loubi Express takes up the section of the hotel's lobby under the stairs. Looking for the world like something you'd see an animated Tom Hanks welcoming you aboard, the dining carriage features four tables.
Bound to be one of the hardest places to get a seat at over the festive season, the four tables are first come first served. The lucky few who do nab one can order Champagne, cocktails and next-level bar snacks like Lobster Wellington, prawn tempura and truffle gougeres.
More about the Loubi Express at Claridge's
Where is it? Brook Street, Mayfair, London W1K 4HR
When is it opening? 22 December - 31 December 2019, Tues - Sat, 5pm to midnight. Walk-ins only.
Find out more: Visit their website or follow them on Twitter @ClaridgesHotel
Subscribe to be the first to get the news from Hot Dinners