November is easily looking like the busiest month this year for restaurant openings. At the latest count, there will be over 40 new openings in the capital over the next month, averaging well over one a day. So with that in mind, we've whittled that huge list down into the big ones to watch out for.
Mayfair - 6 Clarges Street, London W1J 8AE
This new restaurant in Mayfair is essentially a tribute to the late Joël Robuchon. So you'll see some of the hits from his catalogue taken from his worldwide restaurants - and yes, that does mean that the Purée de pommes de terre is back - aka the best mash in the world. Look out for the Robuchon deli opening around the corner on Picadilly later in the year.
More about Le Comptoir Robuchon
Old Street - 70-74 City Rd, Old Street, London EC1Y 2BJ
This is Richard Corrigan's first new London restaurant in almost a decade. He's taken over the old Nuala space near Old Street and given it a full revamp. Expect something more casual than Corrigan's or Bentley's. It'll also have a 10-seater oyster bar as well as retaining the huge bar space downstairs, where live music is planned.
Maltby - 35 Malty Street, London SE1 3PA
First announced after successful crowdfunding at the end of 2018 - the newly revamped Dandy is nearly upon us. This sees them going it alone, following their last Newington Green venture. Details of the final offering are still to be announced but expect a mid-November opening and an ace brunch menu.
Mayfair - Brook Street, Mayfair, London W1K 4HR
Probably the most eagerly anticipated opening of the year, this sees Daniel Humm, whose Eleven Madison Park restaurant has topped the World's 50 best list, taking over the main restaurant at Claridge's. Work has been underway for months, so you should expect a completely changed restaurant space with an increased focus on the bar too.
Mayfair - 37 Golden Square, Soho, London W1F 9LB
Folie comes to Golden Square aiming to bring a taste of the Riveria - something we're clearly going to need as the weather turns. With interiors by the people who did Chiltern Firehouse and a 60s/70s design aesthetic, this promises to be quite the hip spot.
St James - 23-27 St James's St, St. James's, London SW1A 1HA
Locket's comes from the same people behind London institution Wilton's and is that group's first new opening in 70 years. So it's fair to say there's a bit of built-up anticipation. This will be a cafe and wine bar in the old "Economist Plaza" just off St James.
Borough Market
Borough Market Kitchen sees the market aim for a bit of the food court business that's dominated the London scene in 2019. This covered area of the market sees new traders being brought in, but the one to watch is definitely ex-Pidgin head chef Elisabeth Haigh's Mei Mei with its take on Singaporean cuisine.
More about Borough Market Kitchen
Hammersmith - 1 Crisp Walk, London W6 9DN
Already on soft launch at the time of writing (we've been - so look out for our Test Drive) this brand new riverside restaurant space at the Riverside Studios in Hammersmith has been taken over by Sam Harrison of Sam's Brasserie fame. Expect a great view, brasserie-style cuisine and a good bar space too.
Hackney - The White Building, Unit 7, Queens Yard, Hackney Wick, London E9 5EN
Another big new opening that everyone's watching, Silo has moved from Brighton to London, led by Doug McMaster, arguably one of the people right at the front of the no-waste ethos that's gathering steam in UK restaurants. Here you'll see just how much great food can be created with this approach, which will be fed back into CRATE brewery too (where Silo will be on the first floor). Hopefully, this opening will push the no-waste movement even further forward in London.
More openings to look for in November...
It's so, so busy this month...
And even more...
Did we mention just how busy November is? Well there's a lot more. For all the London restaurants opening in November - and beyond - we've got you covered. Just head over to our Upcoming London Restaurants feature for all the very latest info.
And as for what's already opened? You'll need our New London Restaurants feature for that.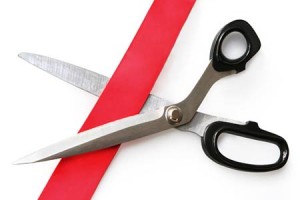 All the latest news on every upcoming London restaurant that's going to be opening in the capital. The only Coming Soon list you need.
Read more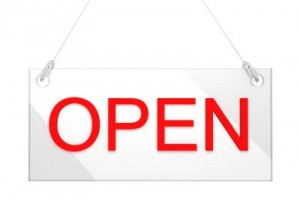 Find out all about the new London restaurants that have just opened...
Read more
Subscribe to hear the latest from Hot Dinners