What: Gordon Ramsay bar and Grill
In a nutshell: Ramsay does steak and more
Summing it all up: This new restaurant from Ramsay is replacing the former Maze Grill on Grosvenor Square. This time it's an all-day restaurant where the focus is very much on steak.
The low-down
We were all well aware that Gordon Ramsay was opening Lucky Cat months before it opened and replaced Maze on Grosvenor Square. However, the original Maze was split into Maze and Maze Grill and it turns out that Ramsay had other plans for the latter. He's just opened - to no fanfare at all - Gordon Ramsay's Bar and Grill on the site.
The quiet opening is something of a surprise, but you may remember that there was a teeny bit of controversy when Lucky Cat opened, so GR may be getting publicity shy when it comes to his restaurants.
Ramsay has a few Pub and Grill restaurants in the States, but it seems that this is a completely different beast, more like a Gordon Ramsay steakhouse. So the main attraction should be the minimum 35-day-aged steaks, including large cuts like T-bone, tomahawk, and cote de boeuf. Here's what else is on the menu:
Truffle Shuffle Burger - Truffle tremor Cheese, flat mushrooms, truffle aioli, watercress
Sloppy Joe Brisket - 12-hour slow-roasted beef brisket, bbq sauce, coleslaw, pickles, toasted brioche
Classic Beef Wellington, mash potato, red wine jus
Truffle gnocchi, truffle cream, wilted spinach, walnuts
Josper roasted octopus, almond sauce, chimchurri, shoestring potatoes
It's an all-day restaurant, so there's a full English, of course, and there's a bottomless brunch option too. They're also doing something called the Butcher's Block experience, which seems to be a kitchen table set-up (Maze Grill did have an impressive kitchen table before).
So there you have it - a new Gordon Ramsay restaurant seems to have materialised out of nowhere.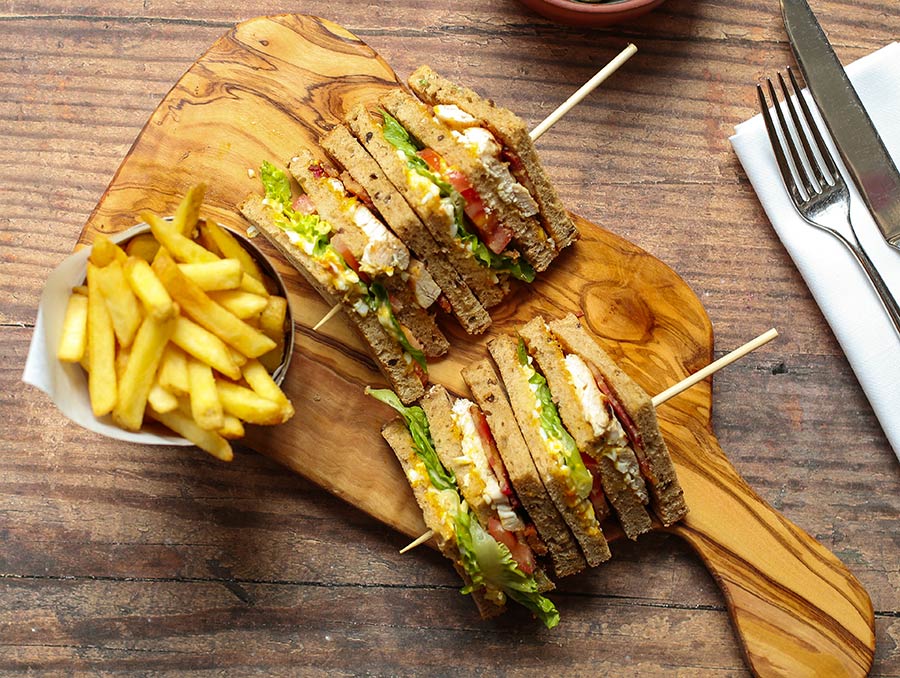 More about Gordon Ramsay Bar & Grill
Where is it? 10 - 13 Grosvenor Square, London W1K 6JP
When does it open? Open now
Find out more: Visit their website or follow them on Instagram @GordonRamsayBarAndGrill.
Book Gordon Ramsay Bar and Grill
Subscribe to be the first to get the news from Hot Dinners