We're well into Autumn at this stage, and if you're looking for somewhere to shelter from the rain, there are some great new restaurants on the way in October. From high-rise and high-end Mexican food to a Fat Duck alumni invasion, there's much to look forward to.
King's Cross - 10 Argyle St, London WC1H 8EG
This is the flagship restaurant at the top of The Standard hotel in King's Cross, a new Mexican restaurant led by Peter Sanchez-Iglesias who already has a Michelin-starred restaurant in Bristol. It's very much high-end Mexican food, with the signature dish being a tortilla with lots of caviar piled on top of it. That and a pretty amazing 360-degree view of London make this one to watch.
Bermondsey/London Bridge - 36 Snowsfields, London SE1 3S
This London Bridge restaurant is close to becoming a Fat Duck lite. Heading it up is Jonny Lake (former Head Chef of the Fat Duck) and another Fat Duck alumni, Master Sommelier Isa Bal. They've coaxed more Fat Duck folk to join them in the space that was once Londrino. And with food like the above "Hokkaido Potato" baked potato mille-feuille we think the menu here will be something very special.
Hackney - The White Building, Unit 7, Queens Yard, Hackney Wick, London E9 5EN
Silo has moved from Brighton to London, led by Doug McMaster, arguably one of the people right at the front of the no-waste ethos that's gathering steam in London restaurants. Here you'll see just how much great food can be created with this approach, which will be fed back into CRATE brewery too (where Silo will be on the first floor). Hopefully, this opening will push the no-waste movement even further forward in London.
Shoreditch - 26 Curtain Rd, Hackney, London EC2A 3JX
This is not technically a new restaurant, but it is a hugely promising residency that will be taking over the old Rok space in Shoreditch for at least six months. Damian Clisby (ex Restaurant Director of Petersham Nurseries) and Nick Gibson (landlord of the Drapers Arms) are teaming up for a restaurant they're describing as offering "simple, seasonal cooking with exceptional wines to match".
Dalston - 89 Shacklewell Ln, London E8 2EB
Oded Oren has been running some highly praised residencies across town with his food described as "'verging on genius" by Jay Rayner - so his permanent restaurant in Dalston is highly anticipated. He'll be focusing on Middle Eastern cuisine, with some of the dishes that went down so well at the residencies. Plus there's a bar with wines chosen by Zeren Wilson, so that will be a very handy drop-in spot.
Borough Market - 2-3 Stoney Street, London SE1 9AA
This Borough Market restaurant is from the people behind 26 Grains, the restaurant famed for being all about porridge. And yes, there will be porridge of all kinds available at Stoney Street, but there's a much more wide-ranging menu beyond that. Plus they'll have a wine list that will be well worth a walk through.
More openings to look for in October...
Paradise - Taking over the space left by Spuntino, this is a Sri Lankan restaurant that's recently been doing the supperclub rounds.
Kolamba - More Sri Lankan cooking, this time in Soho with a focus on family recipes.
Wilder - This is taking over the basement restaurant at Boundary, serving up contemporary British food.
Mo Diner - Next door to Momo will be this Mediterranean restaurant with a look influenced by US diners.
Sabroso - Westfield continues to grow more interesting as the people behind Lima set up shop there
Great Scotland Yard hotel - This sees The Dairy and Darby's Robin Gill take on all the food at the Whitehall hotel
And even more...
For all the London restaurants opening in October - and beyond - we've got you covered. Just head over to our Upcoming London Restaurants feature for all the very latest info.
And as for what's already opened? You'll need our New London Restaurants feature for that.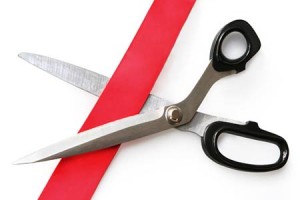 All the latest news on every upcoming London restaurant that's going to be opening in the capital. The only Coming Soon list you need.
Read more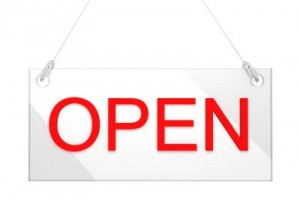 Find out all about the new London restaurants that have just opened...
Read more
Subscribe to hear the latest from Hot Dinners