Traditionally, August can be a quiet time for new openings, but there are still a few notable launches to watch for throughout the last days of summer. From the eggy buns of Eggslut to the colourful dim sum of BaoziInn, here are the big restaurant openings in August.
Notting Hill - 185 Portobello Road, London W11 2ED
While the name may raise some eyebrows, Eggslut has been doing great business in West Coast USA where it first started. This London outpost will be serving some of the eggy buns that have made their name. A recent preview at Taste of London showed that there's much to be excited about here.
34-36 Southwark Street, London SE1 1TU.
It was delayed from the planned July opening, but BaoziInn is nearly upon us. They're best known for their colourful (and excellent) dim sum and dan dan noodles. This new Borough location will be their flagship. It's much bigger than their Soho site, and Cantonese roasted meats will be a big part of the menu. All that and they'll have a cocktail lounge as well.
69-72 Olympian Way, Greenwich Peninsula, London SE10 0NA
This is a new waterside opening from the people behind coffee shop Abuela - and it really does sound quite ambitious. Part of a new Greenwich area called The TIde (part-designed by the people behind NYC's The High Line) this is a bakery, lounge bar, taproom, cafe and restaurant all in one. It also has a 60/70 seventies vibe that evokes the Bond films of that era. We're not sure if there's a hidden underground base though.
Honourable mentions
These two restaurants just announced their opening dates as the very last day of July but will be well worth your attention in August...
178 - 180 Victoria Park Rd, London E9 7HD
The original Clapton "My Dumplings" restaurant opened quietly and became an instant hit. This follow-up heads to Victoria Park with the classic dumplings from the original and some new concoctions planned.
More about My Neighbours The Dumplings
30 St Martin's Lane, Covent Garden, London WC2N 4EJ
This Covent Garden restaurant has an ex Palomar chef in charge who will be putting on a menu that's exploring Iranian cuisine with a modern twist. There will be sharing plates and a big focus on bread too, with Bazaar Bread and Sangak bread kicking off the menu. (Soft launch until 11 August)
More openings to look for in August...
And even more...
For all the London restaurants opening in August - and beyond - we've got you covered. Just head over to our Upcoming London Restaurants feature for all the very latest info. And as for what's already opened? You'll need our New London Restaurants feature for that.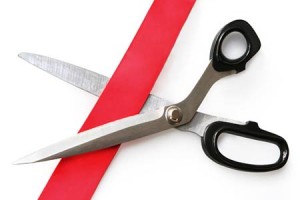 All the latest news on every upcoming London restaurant that's going to be opening in the capital. The only Coming Soon list you need.
Read more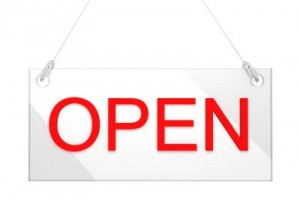 Find out all about the new London restaurants that have just opened...
Read more
Subscribe to hear the latest from Hot Dinners