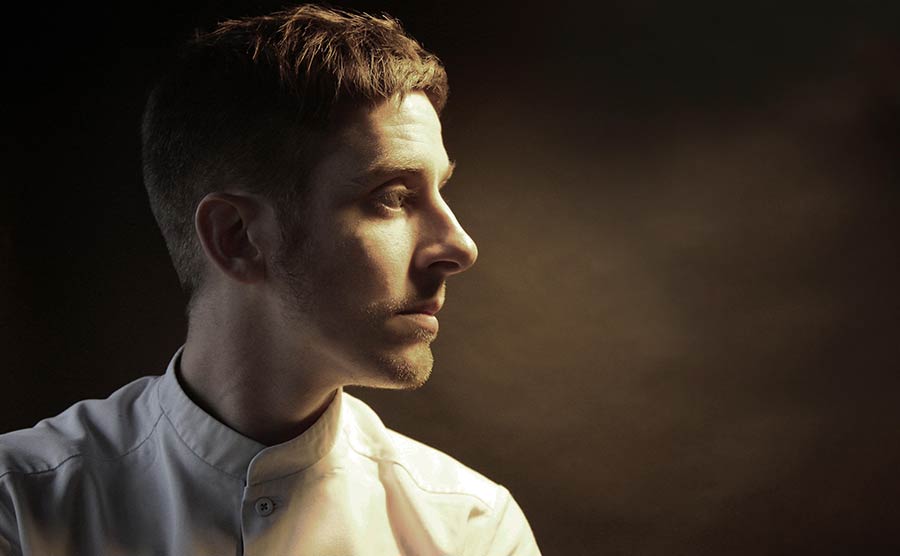 Taking over at Counter Culture, the tiny 14 seat restaurant next door to The Dairy in Clapham, is chef Sam Ashton-Booth, who will be launching 'The Allotment' from July 23. Sam was most recently head chef at the now-closed Stem in Mayfair, and before that worked at Anglo, Gidleigh Park, and Restaurant Story. Unlike the recent pop-ups at The Counter, he's taking over the space from now on.
As the name suggests, many of the ingredients in Sam's dishes will literally come from his friend Jake 'Wiggo' Ball's farm in Bedfordshire. The allotment, also known as Seed to Feed Microfarm, grows organic, sustainable produce, often from rare, unusual heirloom and heritage seeds.
Opening in the middle of July means that there's going to be a whole lot of allotment produce for Sam to choose from and the dishes we've been told about certainly sound fantastic.
Salt-baked red beetroot, pine and English strawberry
Celeriac, lovage and rye
Courgette, elderflower, gooseberry and clam broth
Raw beef with allotment offerings
As ever with Counter Culture, the wine list will be made up of natural wines from independent producers. The residency will run Tuesday - Saturday evenings and bookings are open now on the Counter Culture website.
More about The Allotment at Counter Culture
Where is it? 16 The Pavement, London, SW4 0HY
When? 23 July 2019
Find out more: Visit their website or follow them on Instagram @culturesnax
Subscribe to be the first to get the news from Hot Dinners