Here are the top new restaurants that will be opening in July. This month we have a new opening from the Lyle's team and two big new buildings are unveiled - The Standard Hotel in King's Cross (with Adam Rawson's restaurant) and Manhattan Loft Gardens in Stratford (with Patrick Powell's place).
1 Bedale St, London SE1 9AL
Any new opening from the people behind one of only two UK restaurants in the World's 50 Best is obviously one to watch. This Borough opening from the Lyle's team sees them open a wine bar/bakery. So there will be small plates - but also some wonderful-sounding pastries (we'd like a truckload of brioche filled with sourdough caramel delivered right to our homes, please). Look out for what sounds like a great bunch too.
10 Argyle Street, London WC1H 8EG
You may have seen this impressive structure being unveiled opposite King's Cross - and now the London Standard hotel is ready to open. The ground floor restaurants are opening first, both run by Adam Rawson, in his first restaurant since Pachamama (although he's done many pop-ups too). Isla is all about British coastal cuisine while Double Standard is the bar - but that will also feature his excellent (and award-winning) burgers.
More about Isla and Double Standard
34-36 Southwark Street, London SE1 1TU.
BaoziInn are best known for their colourful (and excellent) dim sum and dan dan noodles. This new Borough location will be their flagship. It's much bigger than their Soho site, and Cantonese roasted meats will be a big part of the menu. All that and they'll have a cocktail lounge as well.
139 Ladbroke Grove, Notting Hill, London W10 6HJ
Henry Harris and Harcourt Inns continue their revitalising of pubs across town with The KPH. They've taken over a beloved Ladbroke Grove pub and brought in a top chef. We were impressed with Ruairidh Summers from his Summers pop-up in Kilburn and his teaming up with Harris should have a big impact.
23 Heddon Street, London W1B 4BH
The latest addition to Momo, after the big revamp and their cocktail bar Kwant is this new operation next-door. It looks like an American diner given a Mediterranean overhaul - and the all-day menu follows that template. Here you can get diner fare but with a med/Moroccan twist.
103-105 New Oxford Street, London, WC2H 8LH.
London's seen some great food halls appear all over town in the last couple of years, with more to come. This Centre Point offering brings together some really great restaurants all in one spot. There are katsu sandos from Ta Ta Eatery's Tou, the second Oklava from Selin Kiazim, Pophams Bakery with their maple bacon croissants, steak from Flat Iron workshop, chicken from Casita do Frango, tacos from Pastorcito and Nikkei cuisine from Chotto Matte. Lots of great food to choose from.
More about Arcade Food Theatre
More openings to look for in July...
And even more...
For all the London restaurants opening in April - and beyond - we've got you covered. Just head over to our Upcoming London Restaurants feature for all the very latest info. And as for what's already opened? You'll need our New London Restaurants feature for that.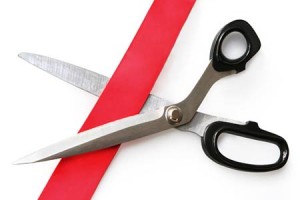 All the latest news on every upcoming London restaurant that's going to be opening in the capital. The only Coming Soon list you need.
Read more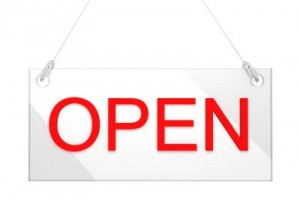 Find out all about the new London restaurants that have just opened...
Read more
Subscribe to hear the latest from Hot Dinners