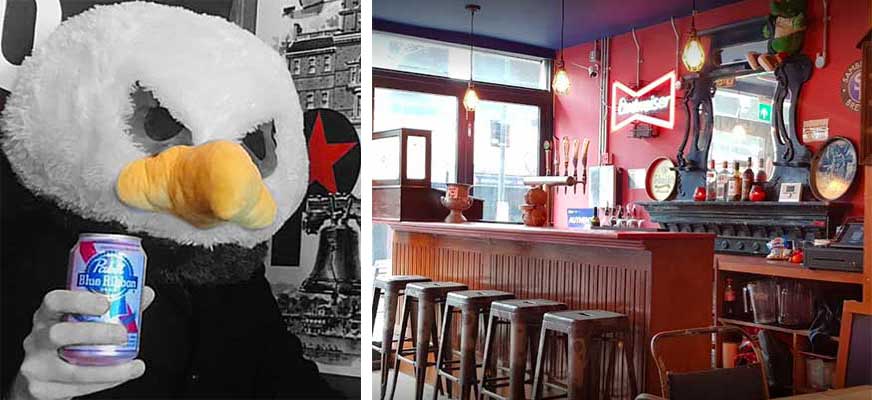 So the rest of London might be obsessing over the Tory leadership campaign and the many, MANY Boris and Carrie sitting in a park memes, but here at Hot Dinners we've been completely caught up by the disappearance of the Passyunk Avenue much-loved Philadelphia Eagles mascot head.
The story kicked off two days ago, when the Fizrovia restaurant, which specialises in Philly cheesesteaks, and is stuffed with all manner of NFL memorabilia, posted this on Twitter.
How someone 'accidentally' walks off with a huge eagle head is debatable. But then things got a little - odd.
Yes, the digestives were an odd touch and one that confounded some of the restaurant's followers on Twitter...
With no sign of Swoop in sight, the team started to appeal to what it thought was the abductor's weakest points.
The theft even hit the news back home in Philadelphia
Finally, we had the news we were waiting for.
So it all ended up happily ever after.
More about Passyunk Avenue
Where is it? 80 Cleveland Street, London, United Kingdom
Read our Test Drive of Passyunk Avenue here