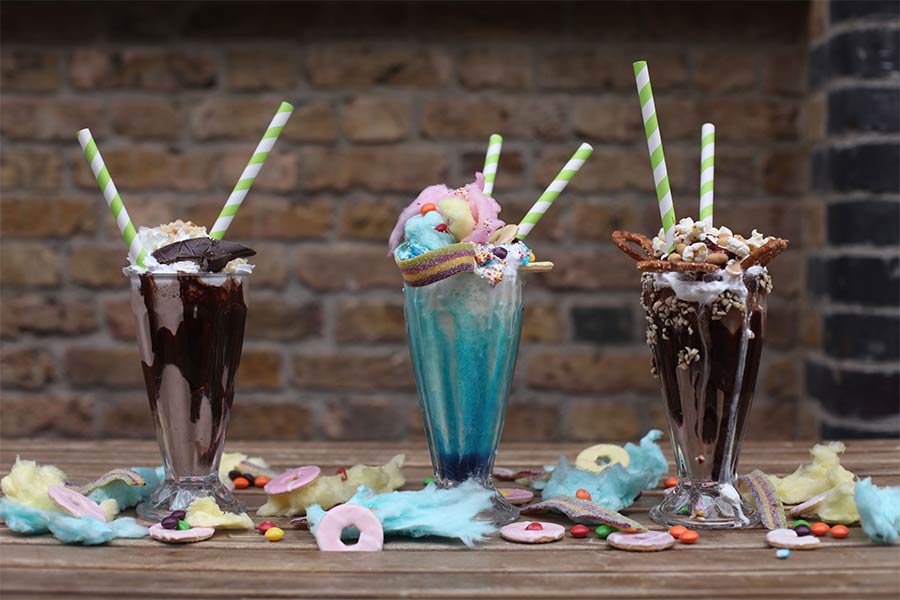 If you've been missing Rudy's Dirty Vegan Diner since they closed for relocation in Camden Market, then you'll be very happy to know that they're now back in a much larger site, still within the market.
And that bigger size means that more is on offer - the biggest change being the addition of a vegan shake bar. That'll be serving up vegan freak-shakes made using vegan ice-cream and oat milk. And those shakles include:
Rainbow Unicorn (Skittles, candy floss, bubblegum syrup, rainbow pops, fizzy rainbow strips and iced Party Rings)
Rudy's Childhood Memories (chocolate & peanut butter, chocolate sugar wafer and peanuts)
As for the rest of the menu, their fast food classics return, including:
Rudy's Reuben (a vegan pastrami grilled rye sandwich with all the trimmings - sauerkraut, cream cheeze, grilled onions and Russian dressing)
Rudy's Dirty Burger and Rudy's Mac and Cheez to Spicy Vegan Buffalo Wings.
And on top of that, they'll have extended opening hours, opening 11am – 7pm, seven days a week (and eventually till 10pm).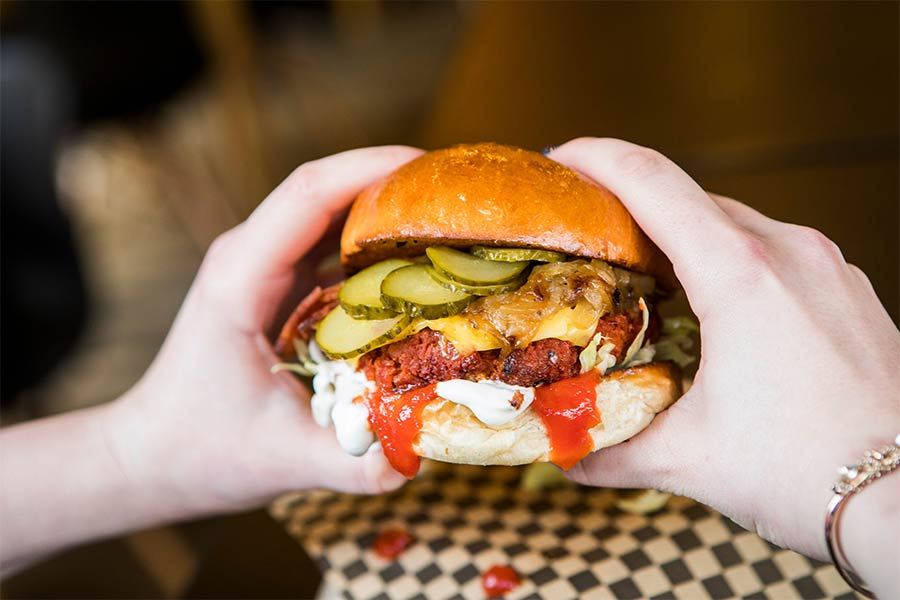 More about Rudy's Dirty Vegan Diner
Where is it? North Yard, Camden Market, London, NW1 8AH
When does it open? 14 June 2019
Find out more: Follow them on Twitter @rudysDVD.
Subscribe to be the first to get the news from Hot Dinners