It's time to run through the new restaurants that will be coming your way in June. The upcoming month sees the return of Gordon Ramsay, a top Spanish chef, a second restaurant from the people behind Gloria and a lot more...
64 Eastcastle Street, London W1W 8NQ
This restaurant comes from Quique Dacosta who has won a host of Michelin stars in Spain. His first London restaurant has a big focus on rice (as you might have guessed from the title) and that means that plenty of paella will be on the menu. Alongside the rice, expect a lot of cooking over fire and dishes that showcase British produce. And there's a separate bar and lounge, which is always welcome in the Oxford Circus area.
10 Grosvenor Square, Mayfair, London W1K 6JP
This is the new restaurant from Gordon Ramsay, taking over what's arguably his best location - on Grosvenor Square where Maze used to be. It's been a bumpy ride so far, with Ramsay running into a social media storm following an early preview. The restaurant is billed as an "Asian eating house" with ex Maze chef Ben Orpwood in charge. All eyes will be on the opening to see if they can deliver the goods.
8 Pall Mall, London SW1Y 5NG
There was much wailing and gnashing of teeth when the original Wild Honey closed its doors in Mayfair (it was also a much-loved favourite of us here at Hot Dinners). But soon after, the much bigger Wild Honey St James was announced, taking over the (very impressive) space from The Balcon. Expect the tradition of Wild Honey to continue here, with a menu of French-based contemporary, seasonal cooking with nods to the British Isles.
Rathbone Square, London W1T 1JN
This is the new restaurant from Big Mamma, the French group that had an immediate hit with Gloria in Shoreditch. This time, they're opening in Fitzrovia's Rathbone Square (you'll have found it hard to miss the seventies beach-style ads in the window if you've walked past). This promises to carry on the OTT nature of their previous restaurants, and this time it's all about Sicilian and Mediterranean food.
15 Beeston Pl, Westminster, London SW1W 0JW
We're intrigued to see what this new place by Nathan Outlaw at one of London's best hotels is going to look like. For starters, it's carving out a brand new space out of the 108-year-old hotel with top restaurant designers Russell Sage doing the honours. It's also going to be a more casual dining spot for the hotel that's perhaps best known for being the kind of place the Queen stops in for dinner.
More about Siren at the Goring
More big openings to look for in June...
And even more...
For all the London restaurants opening in April - and beyond - we've got you covered. Just head over to our Upcoming London Restaurants feature for all the very latest info. And as for what's already opened? You'll need our New London Restaurants feature for that.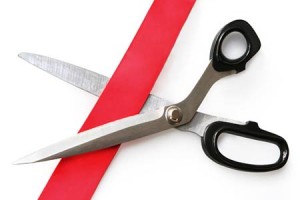 All the latest news on every upcoming London restaurant that's going to be opening in the capital. The only Coming Soon list you need.
Read more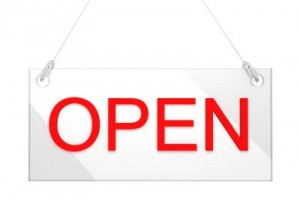 Find out all about the new London restaurants that have just opened...
Read more
Subscribe to hear the latest from Hot Dinners