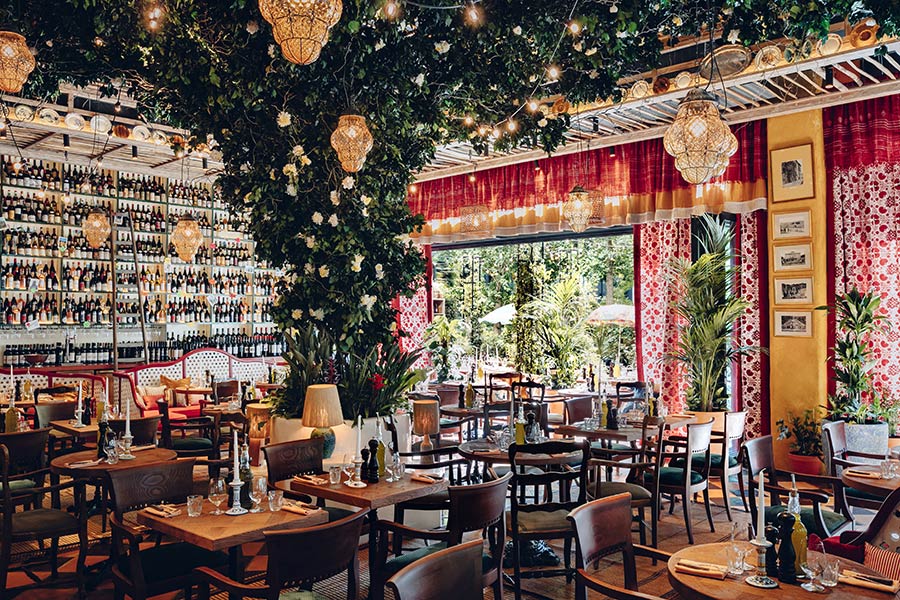 What: Circolo Popolare
In a nutshell: Big Mamma does Sicilian
Summing it all up: They've already had a huge success with Gloria in Shoreditch and now the Big Mamma Group are opening their second London restaurant. This time it's Circolo, where the emphasis is on Sicilian in an over-the-top style.
The low-down
We'd heard that France's Big Mamma group had big plans for the UK, and barely has the dust settled on their instant hit, Gloria in Shoreditch, that they're getting ready to launch their second London restaurant. This time it's called Circolo.
While they're saying it's not just Gloria mark 2, it's not a complete departure though. They're already touting the menu as "over the top" much like Gloria's - but this time it's all about Sicilian and Mediterranean food. We're told to expect:
Small cicchetti as well as larger platters for sharing
Metre-long pizzas with San Marzano tomato and burrata from Puglia
Sfoglia Norma ("a giant silk handkerchief, pasta alla Norma-style")
From the grill, dishes like Calamari e lemoni and Pork skewers al Arrabiata
Homemade gelato (including Bronte pistacchio, Amalfi lemon, Nocciole del Piemonte) and the "OTT 1L Sundae", served with giant cookie chunks.
Circolo will open in the new building in Rathbone Square, where Facebook have recently moved in, with Omotesando Koffee just around the corner. It's a big restaurant too - fitting in 280, including 60 on the outside terrace (we're told those on the terrace will be "swathed in sunlight" but we know the British weather better).
The restaurant itself will be decorated with 20,000 spirit bottles, so it sounds like the room will make just as big an impression as Gloria.
More about Circolo Popolare
Where is it? Rathbone Square, London W1T 1JN
When does it open? 28 June 2019
Find out more: Visit their website or follow them on Instagram @bigmamma.uk
Subscribe to be the first to get the news from Hot Dinners