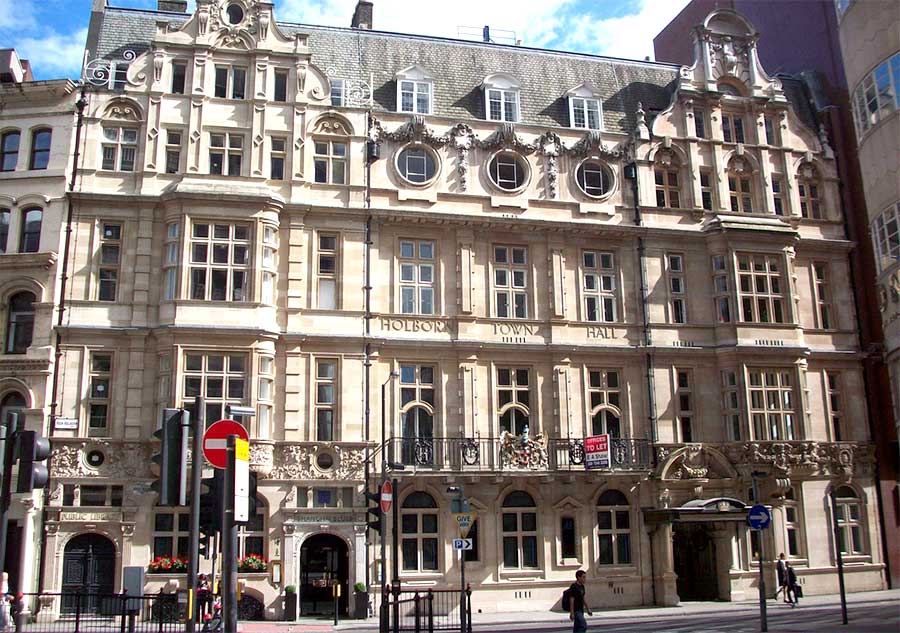 What: Gezellig
In a nutshell: Holborn's restaurant scene is looking up
Summing it all up: A formidable restaurant team are taking on the space at the Grade II listed Holborn Town Hall with their first venture.
The low-down
Good news for Holborn folk. There's a restaurant incoming to the reburbished Holborn Town Hall that looks set to put that area firmly on the map as a dining destination.
Gezellig caused quite a storm when it had a residency at Carousel a few years back. And a look at who's involved helps explain why. Wieteke Teppema, Graham Long and James Comyn have CVs that include The Square, Elystan Street, Pied à Terre, L'Autre Pied and The Ledbury among others. They've joined up with restaurateur Rebecca Mascarenhas (co-owner with chef Philip Howard of Elystan Street, Kitchen W8 and Sonny's Kitchen) to turn the idea of Gezellig into an actual restaurant.
So here's what you need to know about it:
The drink side is just as important as the food bit.
According to James, "As much as Gezellig will be about great food, we do also want to craft a bit of a drinking den." As Wieteke, who used to be as Head Sommelier and Wine Buyer at Viajante and worked for Roberson Wines, explains: "The odd orange wine may also find its way onto the list. And we are looking at lots of fine wine but without the high price tags."
Expect produce-led dishes with more than a bit of finesse
Chef Graham Long's menu sounds really good, including:
Snacks like Crisp Veal Sweetbread Slider with Truffle Coleslaw
Brandade Raviolo, Ragù of Octopus, Red Pepper and Aïoli
Roast Loin of Suckling Pig with Crispy Belly and Braised Shoulder, Anchovy, Monks Beard and Jansson's Temptation
If you just fancy popping into the bar you can do that too.
For Holborn workers, there's going to be a set lunch at £25 for two courses, and the bar will offer a menu of snacks and small plates.
The building itself sounds rather beautiful.
The Grade II listed space will feature button-backed leather banquettes and wingback chairs, walnut tables and hardwood flooring over two floors. The main dining room has space for 50 as well as counter dining for up to 15. Up on the mezzanine level, there'll be a proper bar with Chesterfield wingback chairs serving up drinks and snacks. There will also be two private dining rooms on the ground floor seating 10 and 16.
More about Gezellig
Where is it? Holborn Town Hall, 193-197 High Holborn, London WC1V 7BD
When does it open? 23 May 2019
How to book: Call 0203 004 0004 or email restaurant@gezellig.co.uk
Find out more: Visit their website or follow them on Twitter @gezelliglnd
Subscribe to be the first to get the news from Hot Dinners