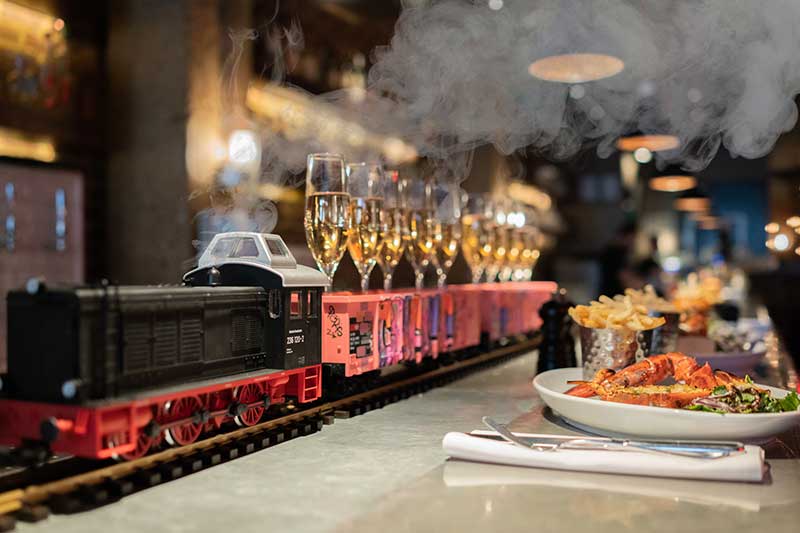 Now we know there are plenty of fun police out there who hate the idea of gimmicks. But we are not among them and, frankly, this latest conceit at Burger & Lobster sounds like an absolute hoot.
The Soho branch of the restaurant group has teamed up with Taittinger to launch the Champagne Train - where flutes of champagne are served by a train rolling down a 9m model railway track on the bar itself.
It's their version of the bottomless brunch. So while you're enjoying Lobster Croquettes, Norwegian King Crab and Rock Oysters, you upgrade to the Champagne train for £25 extra per person and then get to grab flutes of chilled Champagne as the train motors on down past your seat at the counter. It's ostensibly for brunch, although the option to upgrade to it will also be available at dinner we're told.
The event runs for just three weeks and something tells us it's going to be stupidly popular, so you'd better book up quick.
More about Burger & Lobster
Where is it? 36-38 Dean St, Soho, London W1D 4PS
When? Launches Friday 29 March 2019 for three weeks.
How to book: Book online
Find out more: Visit their website or follow them on Twitter @burger_lobster
Subscribe to be the first to get the news from Hot Dinners