We're properly into Spring now, and the big openings are starting to line up. Here's what's coming your way in March. As ever, dates are subject to a little bit of fluctuation, but here's what we know at the time of writing...
Aldgate - 19 Bevis Marks, London EC3A 7JA
With the success of Soho's Rambla behind him, Victor Garvey is returning to the City (he previously set up Bravas Tapas) with his latest Spanish restaurant. You can expect classic tapas dishes, paella and new dishes like the one pictured above. That's KFC 'Kiko Fried Chicken' - sherry lees-brined chicken dusted in roasted corn nuts, fried with an alegria pepper chutney. And if you're in the City you can even have that delivered...
White City - White City House Television Centre, 101 Wood Lane, London, W12 7FR.
Endo Kazutoshi's restaurant has been promised for a while (and the chef gave a preview of it at The Berkely late last year). Endo was the executive sushi chef at Zuma and the sushi here should be well worth crossing town for. Although with only 15 seats, expect something of a wait list.
Chelsea - 1A Langton St, London SW10 0JL
Irish chef Anna Haugh (who previously worked at Bob Bob Ricard and in Gordon Ramsay's empire) is opening her own restaurant in Chelsea. We're told to expect "Modern European cooking with an Irish influence" and that's reflected in a menu which includes Clonakillty black pudding rolls - which sound pretty damned great to us.
Marylebone - 13-14 Thayer Street, London W1U 3JR
Pushed back slightly from last month, this Marylebone restaurant is from the ex-head chef of Babbo, Carlo Scotto. It'll be a restaurant of two halves - the ground floor is more of a casual affair while upstairs is for fine dining. And he's partnered with Rhug Estate for the meat, so expect a particular focus there.
Fitzrovia - 6 Charlotte Street, London, W1T 2LR
This is the latest from Roti Chai and their first new opening in quite some time. Bambusa is planned to be an all-day Asian Cafe in Fitzrovia. Breakfasts include kewpie omelette sliders and egg scramble buns - while you'll be able to "build your own tray" of delights later in the day.
Honourable mentions...
These restaurants missed last month's update (opening dates were announced with short notice), but they're now soft launching in February and officially opening in March...
Orasay has come to Chelsea, from Jackson Boxer and Andrew Clarke, the people behind St Leonards
Kanishka is the brand new restaurant from Atul Kochhar
And also look for...
And even more...
For all the London restaurants opening in February - and beyond - we've got you covered. Just head over to our Upcoming London Restaurants feature for all the very latest info. And as for what's already opened? You'll need our New London Restaurants feature for that.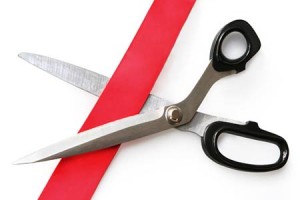 All the latest news on every upcoming London restaurant that's going to be opening in the capital. The only Coming Soon list you need.
Read more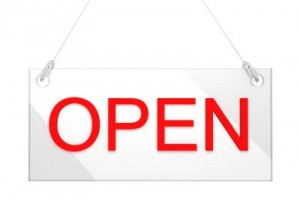 Find out all about the new London restaurants that have just opened...
Read more
Subscribe to hear the latest from Hot Dinners