With the first long month of the year out of the way - it's time to see what's opening in town in February. Here's our rundown of the key restaurants to look out for this month. As ever, dates are subject to a little bit of fluctuation, but you should be able to head to these places before the 28th...
Hackney - 120 Morning Lane, London E9 6LH
Peg is the latest restaurant from the team who've had sizeable hits with P Franco and Bright. This sees them taking over the space left by the dearly departed Legs. Expect a bit of a revamp inside with the emphasis on counter dining and something like a Japanese izakaya feel - but the actual food they'll be serving is more likely to have global influences.
75 Sloane Street, Knightsbridge, London SW1X 9SG
The Belmond Cadogan hotel is the big new luxury London hotel from the company that owns Le Manoir. For the London Hotel, they've got Adam Handling in charge of things - so you can expect a more high-end approach than his The Frog restaurants. And in turn, Handling has brought in another top chef, Adam Simmonds, to run the kitchen here.
More about The Belmond Cadogan Hotel
Marylebone - 13-14 Thayer Street, London W1U 3JR
This Marylebone restaurant is from the ex-head chef of Babbo, Carlo Scotto. It'll be a restaurant of two halves - the ground floor is more of a casual affair while upstairs is for fine dining. And he's partnered with Rhug Estate for the meat, so expect a particular focus there.
Dalston - 56 Dalston Lane, London E8 3AH
While we've only just seen the closure of Sapling, Dalston is still trying new things, and the launch of Angelina does promise something different. It's a mix of Italian and Japanese cuisines and boasts chefs with impressive backgrounds. Plus, we're rather intrigued by the tiny bar that seats only six people.
Hackney - 11-17 Stoke Newington Rd, London N16 8BH
As regular readers of our Upcoming Openings feature will know - it can be a while before a restaurant settles down with an exact opening date. EartH Kitchen has been promised for a while but we've got a definite opening date and this Hackney opening still sounds very promising. With Chris Gillard, former executive chef at the St. John Group, in charge - the seasonal menu does bring back echos of St John.
And also look for...
And even more...
For all the London restaurants opening in February - and beyond - we've got you covered. Just head over to our Upcoming London Restaurants feature for all the very latest info. And as for what's already opened? You'll need our New London Restaurants feature for that.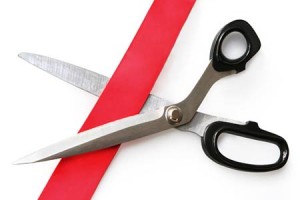 All the latest news on every upcoming London restaurant that's going to be opening in the capital. The only Coming Soon list you need.
Read more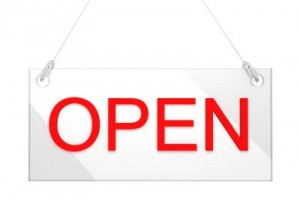 Find out all about the new London restaurants that have just opened...
Read more
Subscribe to hear the latest from Hot Dinners