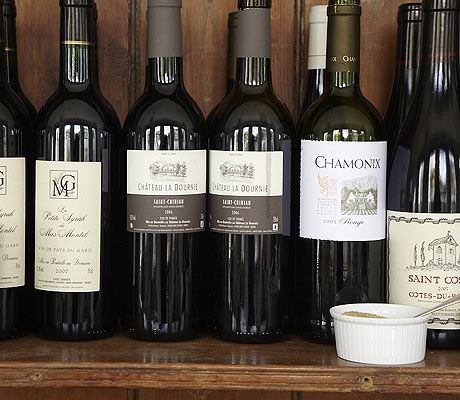 If you're planning on staying in town over the Easter weekend, we can think of no better way to kick that long weekend off to a great start than the Drapers Arms Drink the List night.
The list at the Islington gastropub has been compiled with advice for the past five years from Master of Wine James Handford. And for the third year running they'll be holding their Drink the List event which, like it says on the tin, is an opportunity to work your way through the pub's wine list.
As owner Nick Gibson explains: "We take lots and lots of bottles of wine upstairs to our lovely dining room, and then open a bottle of every wine on the list, from house to the 2001 Poujeaux, 2007 Mikulski Meursault and champagne. Guests come upstairs, grab a glass and help themselves to as much of any wine as they like, drink and repeat until we sadly have to ask them to leave at closing time.
"What you drink is completely up to you - so you can stick to the expensive stuff or try a range of everything while they serve up "simple and stomach lining snacks to stop you falling over".
And while we're talking about the Drapers and wine - inspired by Sager & Wilde's approach to wine selling, they've started bringing in a mixed case of 12 bottles from Handford every week, starting out with four wines, three of each that he thinks it might be interesting to offer here as a special one off. They'll put a flat mark up on every bottle to make the whole thing more affordable. "I hope this provides a great opportunity to get access to really interesting and special wines," says Nick, "chosen by a real expert with over 20 years of selling special wines."
Drink The List takes place at The Drapers Arms on Maundy Thursday 17th April 2014 which means you have the WHOLE bank holiday weekend to recover (not that we are suggesting you overindulge. But we are thinking it). Tickets are £35 and you can see the list here. Call the pub to book your place on 020 7619 0348.