Yen has been winning fans for its soba noodles in Paris and this sees them opening their first London restaurant.
Test Drive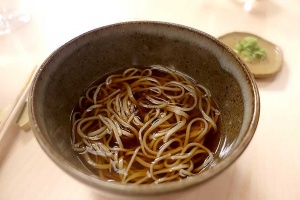 London's legal district has a modernist temple to Japanese cuisine in Yen
Critic reviews - total score 7 out of 10

Giles Coren
Times
Reviewed on January 06, 2018
"Then brilliant sushi. Brilliant. Warm rice, tightly balled, perfectly cooked, firm but not grainy, with neatly trimmed fish, of the correct size, superfresh and cool but not cold, not a sinew in sight or in mouth."
READ REVIEW
Restaurant details
Address: 5 Arundel Street, London WC2R 3DX
Telephone number: 020 3915 6976
Cuisine: Japanese
Nearest Station: Temple
Contact info
Map